Inside 'Maxim Big Game Weekend' Las Vegas
Machine Gun Kelly and Maxim January/February cover girl Janel Tanna co-hosted an epic experience overlooking the Vegas strip.
Maxim hosted an unforgettable experience inside a sky-high Las Vegas nightclub over Super Bowl weekend.
Musical guest Machine Gun Kelly wowed the crowd at the Maxim Big Game Weekend Takeover of APEX Social Club, a 55th floor hot spot within the PALMS Casino Resort that boasts stunning views of the iconic Vegas strip.
APEX also took over the VIP section of the "ATL Royalty"-themed Maxim Big Game Experience in Atlanta featuring performances by Future, Jamie Foxx and Diplo the night before the Super Bowl. 
The Vegas weekend kicked off with Maxim January/February cover girl Janel Tanna hosting the Big Game Experience at Apex Social Club on Friday, Feb. 1. The "Maxim Cover Girl" competition winner returned the next night to catch Machine Gun Kelly's performance. 
Apex Social Club, launched on Memorial Day 2018 at PALMS by nightlife partners Ryan Labbe and Jason Craig with Clique Hospitality owner Andy Masi, is part of an ongoing $690 million renovation of the luxurious Sin City hotel.
Regulars include performers like Robin Thicke, Ne-Yo, Rick Ross, and celebrities like Emily Ratajkowski, Tito Ortiz, Serayah and Scott Disick. 
https://www.instagram.com/p/BtZUPXEl_kX
Machine Gun Kelly performed his biggest hits for the enthusiastic crowd, rocking the mic for nearly an hour after venue partner Jason Craig introduced him.
Craig, Labbe and Masi are opening two new spots this spring to further grow their already impressive Vegas presence. The Barbershop Cuts & Cocktails at Cosmopolitan Las Vegas, a Prohibition-style bar
and full service barbershop, will feature a premium whiskey program and more elements soon to be announced.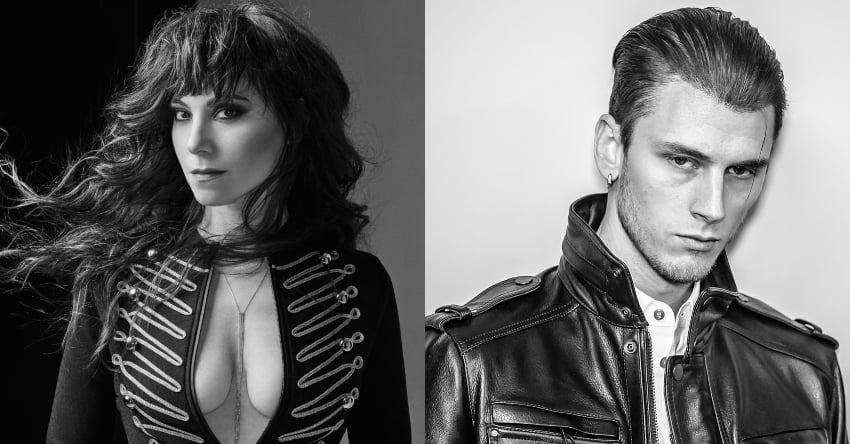 Greene St. Kitchen, their highly anticipated restaurant set to open at the PALMS Casino Resort, will feature a modern American menu of shareable plates and over-the-top entrees augmented by downtown NYC street art and top-notch gastronomic innovation. 
The partners recently brought the culinary concept to the Sundance Film Festival for a three-day preview dinner series at the Kia Telluride Supper Suite, featuring chef team Joe Zanelli and Lanny Chin.