Watch Scarlett Johansson, Samuel L. Jackson, Chris Pratt and Other Avengers Read 'Infinity War' Mean Tweets on 'Kimmel'
Absolutely brutal.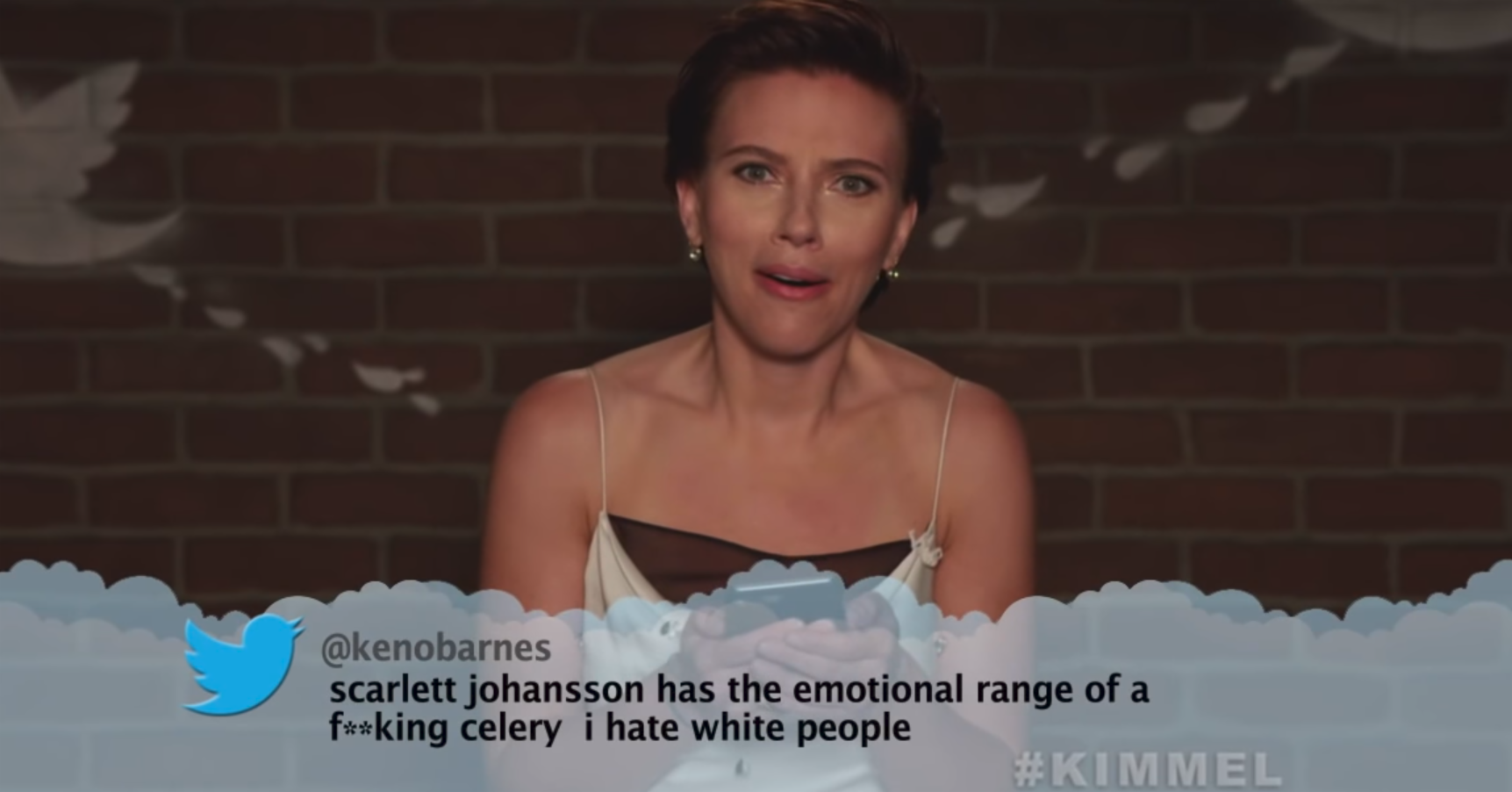 YouTube/Jimmy Kimmel Live
Avengers: Infinity War is already a blockbuster in every sense of the word, having smashed the world record for the biggest box office opening ever. That hasn't stopped the internet from throwing serious shade at its ensemble cast via some seriously mean tweets. 
The movie's stars stopped by Jimmy Kimmel Live to get roasted by Twitter trolls on the beloved bit. Tom Hiddleston (Loki) kicked things off with a zinger. 
The insult directed at Scarlett Johansson (Black Widow) wasn't just rude, it was tinged with racism.
Samuel L. Jackson (Nick Fury) was compared to a snapping turtle, Paul Rudd (Ant-Man) was deemed "unfuckable," and Chris Pratt (Star-Lord) was called a "pussy." Only one was objectively accurate, and Elizabeth Olsen (Wanda Maximoff) was happy to admit it. 
Watch all of the Avengers-based vitriol unfold in the video above.