Meet Former 'Miss Earth' Lindsey Coffey
In addition to modeling for Vogue and Nike, this stunner is also a staunch environmental advocate.
As a model and environmental activist, Lindsey Coffey certainly practices what preaches.
The Centerville, Pennsylvania native and Wilhelmina-repped stunner's portfolio speaks to her success in the industry, with editorials for Vogue, Grazia and Harper's Bazaar, as well as campaign work for L'Oreal, Maybelline, Lululemon and Nike.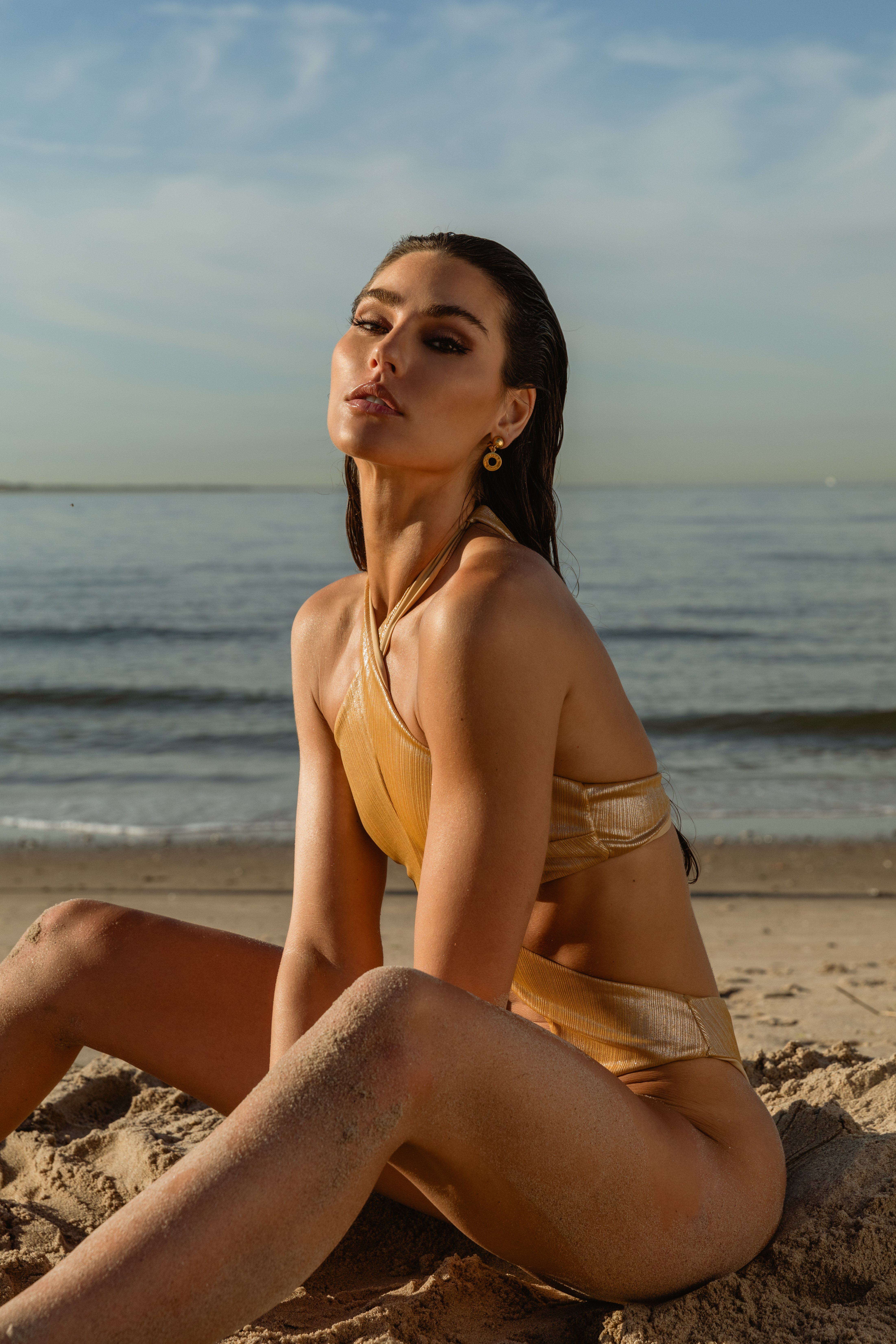 But her crowning achievement has to be her 2020 Miss Earth crown. She's the first and only American to win the beauty pageant, which advocates for environmental awareness, conservation and social responsibility.
For Coffey, who also serves as a Climate Reality Leader and ambassador for the World Wildlife Organization, environmental activism is a daily part of her life.
In a recent interview with Evie Magazine, she recommended a few environmentally-minded actions.
"Using reusable bags and bottles, unplugging appliances and electronics/chargers when not in use, switching your cellphone to dark mode, making energy-efficient purchases, shopping vintage and donating, as well as shopping locally and wisely"—Cossac, Birdsong, Outland Denim are a few of her favorite sustainably-minded designers.
"Most action takes place when it becomes personal," she told the magazine. Coffey, who holds a degree in political science from Washington & Jefferson College, witnessed an environmental catastrophe first-hand while living in South Africa during the worst water crisis in the country's history.
"Having a connected and grounding experience allows you to view the world through a new perspective and consciousness, creating a more compassionate and beautiful world we can all be proud to call home."