Megan Fox Heats Up Machine Gun Kelly's 'Good Mourning' Movie Trailer
A lingerie-clad Fox is the best thing about MGK's new comedy movie trailer.
Machine Gun Kelly just dropped the trailer for his new stoner comedy movie that looks like it will sap more brain cells than a fully-loaded bong.
MGK and musician pal Mod Son co-wrote and co-directed Good Mourning, a boneheaded comedy which notably features several lingerie-clad scenes of his girlfriend Megan Fox as well as cameos by pals Pete Davidson and Whitney Cummings.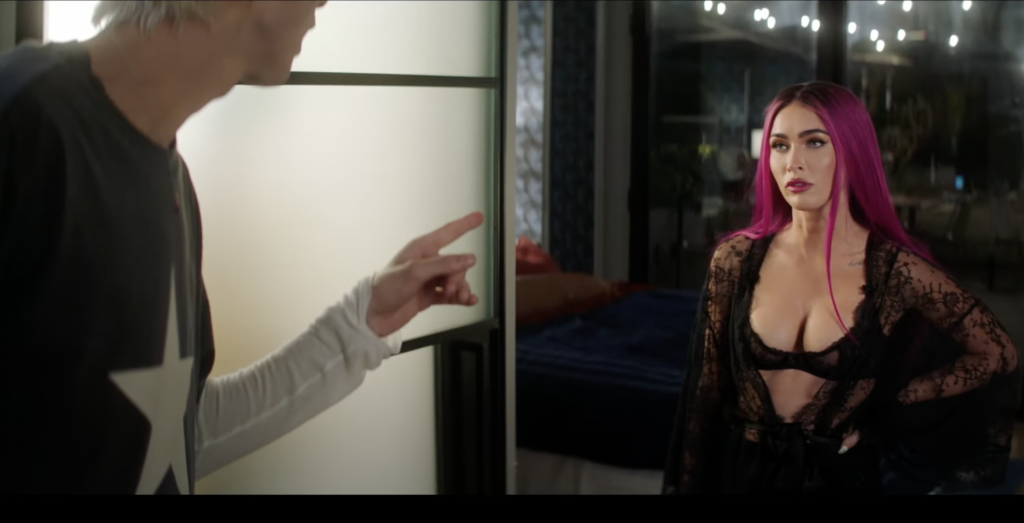 Check out the trailer above if you dare, and here's a Good Mourning plot synopsis:
When movie star London Clash (Colson Baker) wakes up to an implied break up text from the love of his life, his world is turned upside down. And the timing couldn't be worse because the most important meeting of his career is scheduled for later that same day.

Compounded by chaotic roommates, and wildly unpredictable twists and turns, London's day keeps going downhill until ultimately, he is forced to choose between pursuing his one true love and landing a life-changing, starring role in a major motion picture.
The movie, which also features a scene of MGK and Fox smoking a giant joint, co-stars Becky G, Dove Cameron, GaTa, Zach Villa, Boo Johnson and Jenna Boyd.
Good Mourning hits theaters and on-demand on May 20. For more, check out the age-restricted Red Band trailer here.