Michael Keaton's Bruce Wayne Set To Drive This Mercedes-Maybach 6 Concept in 'The Flash'
This 738-horsepower EV concept is even more badass than The Batmobile.
Mercedes-Benz
The Mercedes-Maybach 6 Cabriolet concept EV was compared to The Batmobile after its buzzy 2017 unveiling, so it's only fitting that Michael Keaton's Bruce Wayne will be driving the head-turning beauty in the upcoming The Flash.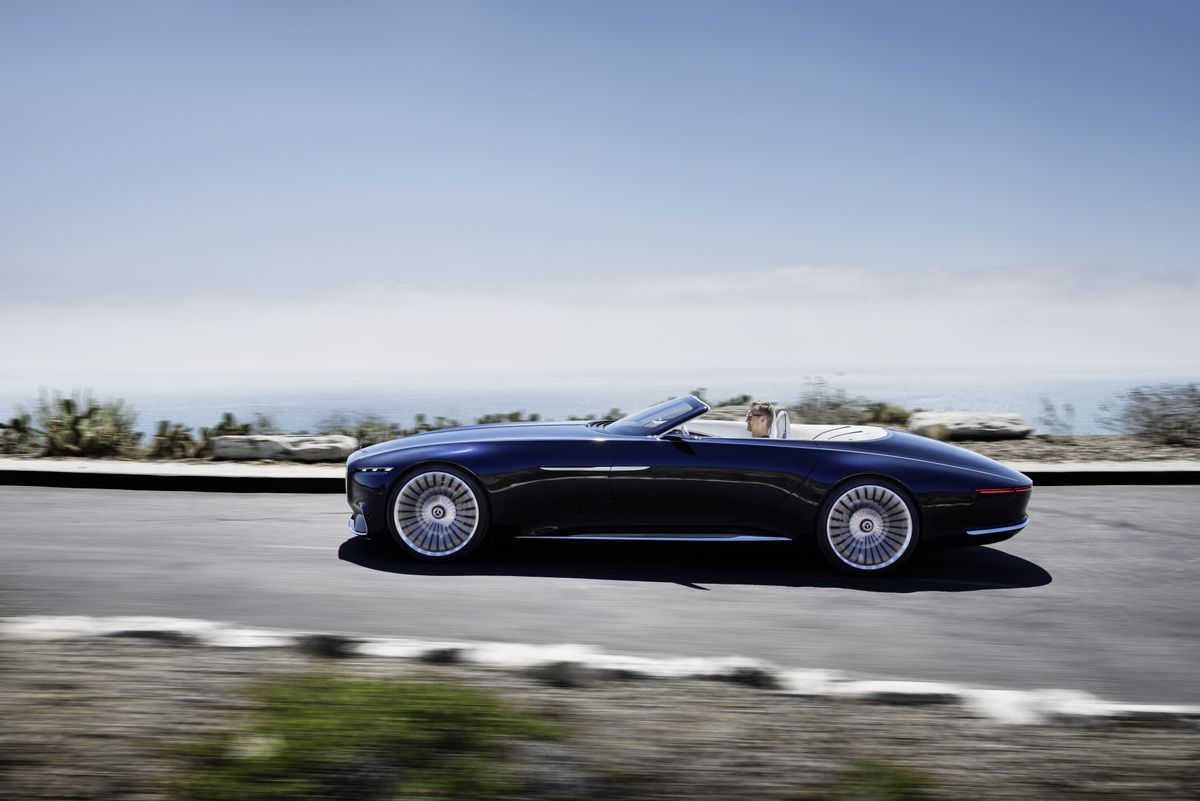 Set photos shared by movie-focused influencer Grace Randolph on Twitter show the luxe one-off almost exactly in its original form, save for a Batman-worthy blacked-out body instead of the original Navy paint coat. 
And i think he – and that gorgeous car – look amazing!

— Grace Randolph (@GraceRandolph) June 20, 2021
"This is his car, not [Ben] Affleck's," Randolph said, clarifying that this is indeed a ride owned by Keaton's older Dark Knight (Affleck will portray a younger iteration of the superhero). "I hear this is from the end of the movie and he's now permanently in the #DCEU."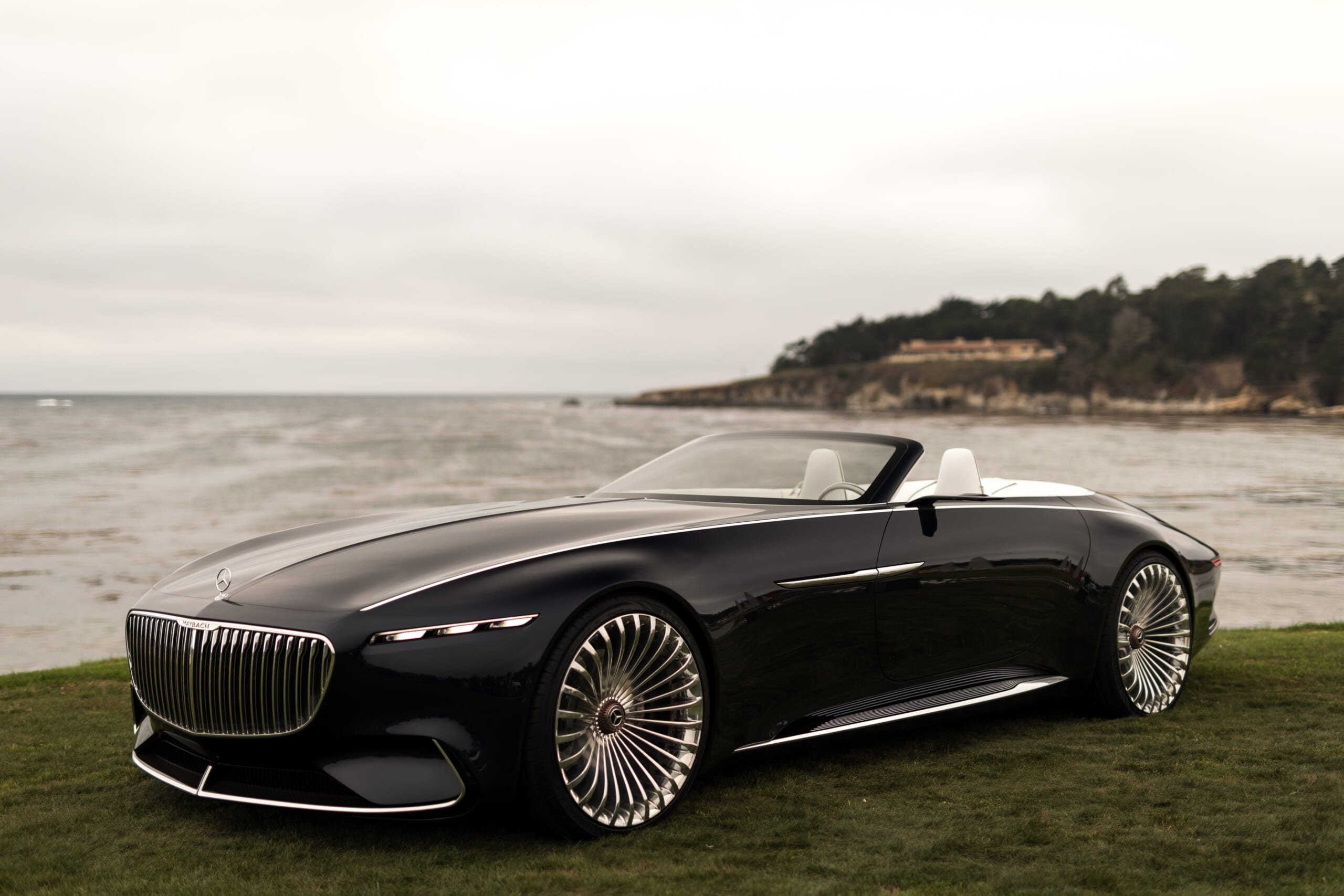 This Caped Crusader's discerning taste in automobiles is both decadent and progressive. The one-off Merc runs all-electric four-motor powertrain delivering 738 horsepower—good for a sub-four-second zero-to-60 mph time, or 200 miles of range when operated efficiently, according to The Drive.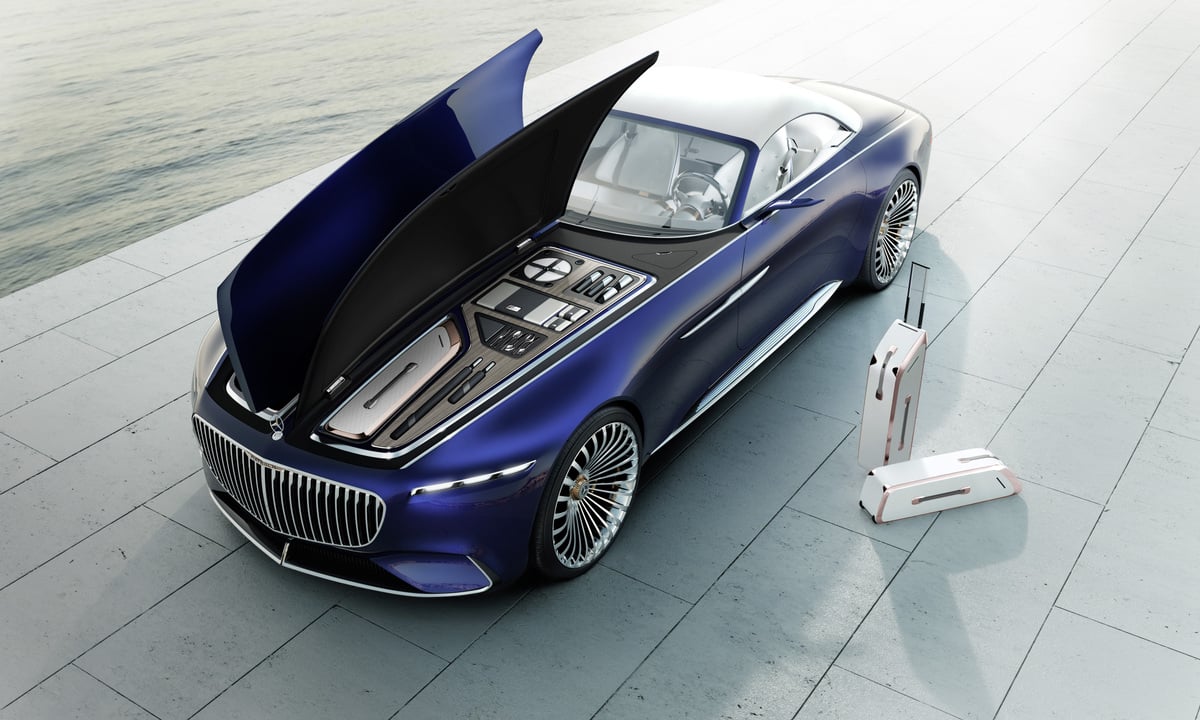 But the shape of the 20-foot-long shell is a throwback to "boattail" designs dating back to classic cars from the mid-1900s. It rides on 24-inch wheels with rose-gold center locks that mirror the grille's pinstripe suit-inspired grates. 
It appears that producers have kept the interior's quilted crystal white nappa leather seats—perhaps as a motif indicating Wayne/Batman's struggles with good and evil, when compared to the body's color. No word on whether the cockpit's blue, fiber-optic interior glow will be utilized. 
All questions will be answered when The Flash hits theaters on November 4, 2022.