Meet the Sexy Singer Who's Being Called the Most-Watched Woman on YouTube
1.2 billion video views can't be wrong.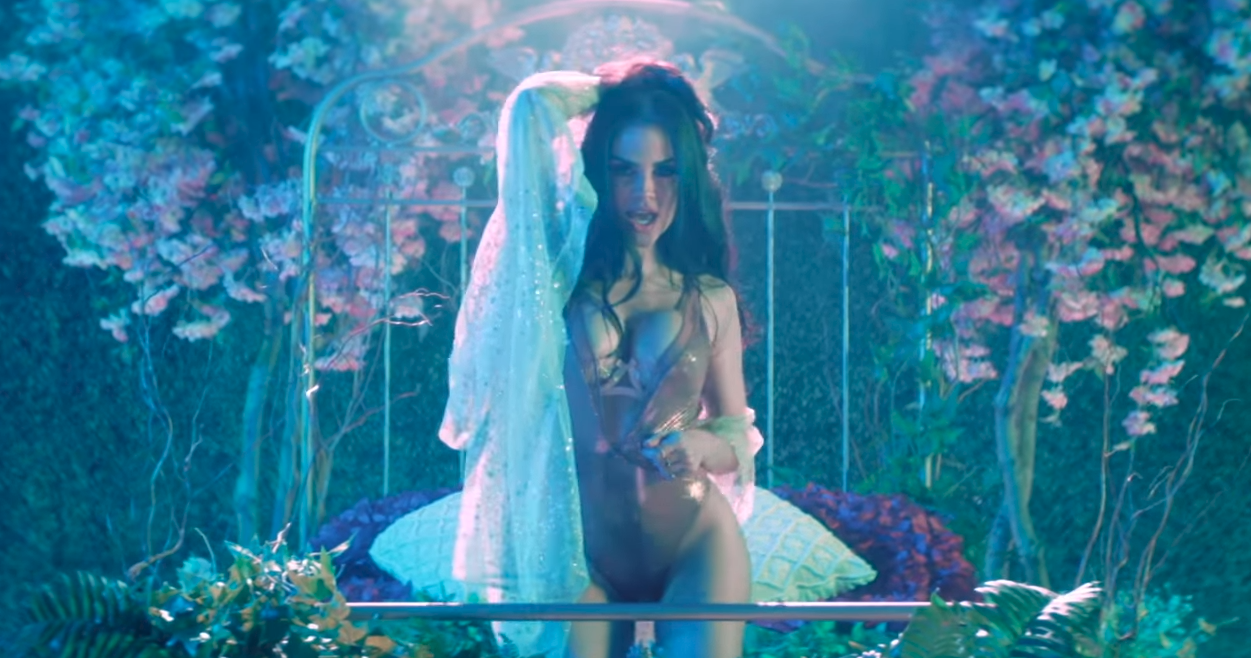 Former Miss Universe Zuleyka Rivera and her mesmerizing dance moves helped make "Despacito" the most-viewed music video of last year. But another muy caliente artist holds the title of 2017's most-watched woman on YouTube.
In fact, three months after Dominican songstress Natti Natasha dropped "Criminal" featuring reggaeton artist Ozuna, it dethroned Luis Fonzi and Daddy Yankee's "Despacito" from the megahit's No. 1 YouTube spot. 
By year's end, "Criminal" had clocked a mind-boggling 1 billion views. Check it out below:  
Billboard has further details on accolades the contagious track earned as of November of 2017: 
…With a whopping 634,972,238 views in less than three months, the Ozuna-assisted single makes Natasha "the most popular Spanish-speaking female urban artist on YouTube," according to a Pina Records press release.

What's more, the song has more than 80 million streams on Spotify and currently sits in the streaming service's top 50 in more than 10 countries.  
Now with more than 1.2 billion views and counting, it's easy to see why people can't stop watching. Even if you're a non-Spanish speaker, just try resisting the urge to sing the "muy criminal"-laden chorus as Natasha busts positively sultry moves.
The breakout artist is no one-hit wonder either. The video for "Amantes de Una Noche," released in January, already has over 200 million views. Not too shabby!
Perhaps its popularity is due to the fact that Natasha strips down to pink lingerie in the first 30 seconds…
Additionally, her sexy guest spot on reggaeton duo RKM & Ken-Y's "Tonta" has helped the video garner over 100 million views.
Now that you've been acquainted, get to know Natasha even better through her smoldering Instagram pics below: 
https://www.instagram.com/p/Bb251sDHUJXhttps://www.instagram.com/p/BgktF45nhDUhttps://www.instagram.com/p/BfnnZhTnsJThttps://www.instagram.com/p/BgkhM5fnFZuhttps://www.instagram.com/p/BeyX-X3HtRFhttps://www.instagram.com/p/Bf4OZ-QH3b_https://www.instagram.com/p/BfmSEdencFrhttps://www.instagram.com/p/BfSWgbZHpsZhttps://www.instagram.com/p/BeIuqAvnqUahttps://www.instagram.com/p/Bd5-YAEnedBhttps://www.instagram.com/p/Bb3GfTxHIThhttps://www.instagram.com/p/BZwz1bZnTtA