New 'Black Panther' Trailer Promises One of Marvel's Most Thrilling Movies Ever
Hold onto your butts.
Marvel
Every new trailer or promo for Black Panther proves why it's one of the most hotly anticipated movies of 2018. Marvel rarely misses with its superhero flicks, but that's because it's stuck to a certain caffeinated formula that just works.
In Black Panther it is obvious we're getting all the action and some real gravity, too. Directed by Ryan Coogler, Chadwick Boseman's T'Challa has all the requisite dignity expected out of a king, and in fight scenes the previews only hint at, he has one hell of an opponent in Michael B. Jordan, taking on a villain role as Erik Killmonger.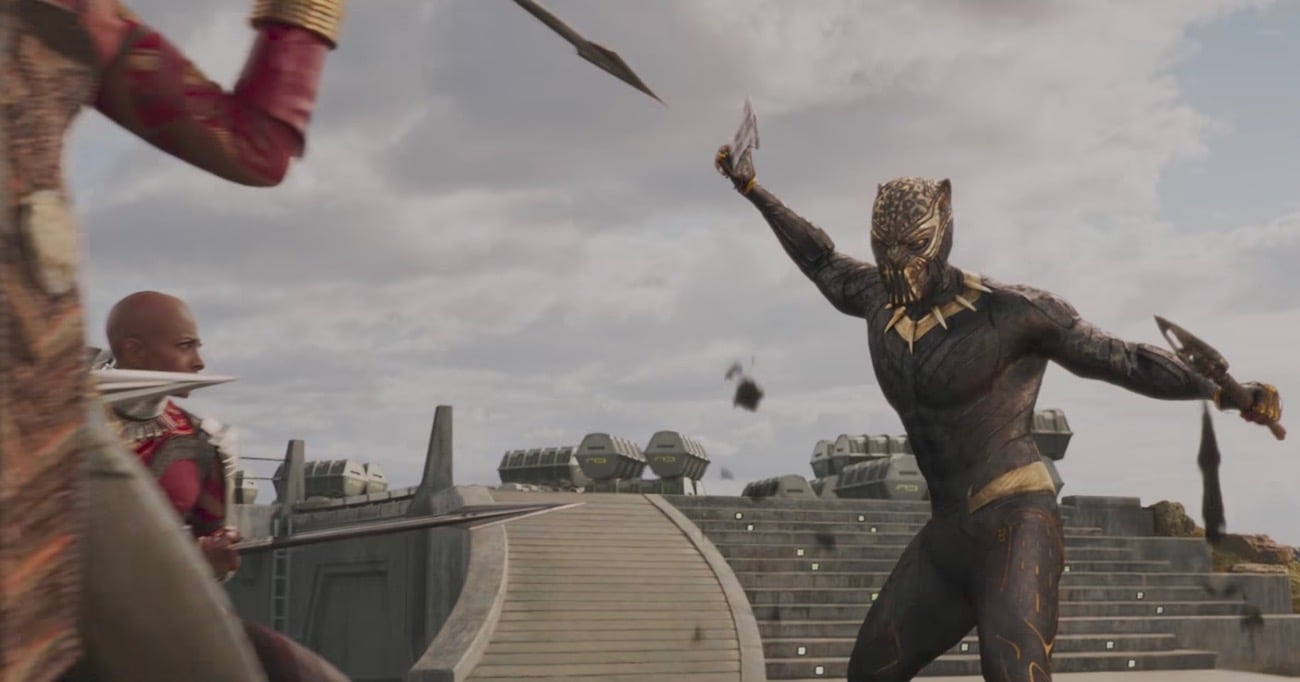 Andy Serkis gets to take off the motion capture gear for this one as well, playing a different villain, Ulysses Klaue. 
Other cast members include Lupita Nyong'o, Martin Freeman, Angela Bassett, and Forest Whitaker. 
Boseman's and Jordan's characters begin their fight for the Wakandan throne on February 16, 2018.