Nicki Minaj Flaunts 'Queen Of Rap' Curves In Music Video For 'Red Ruby Da Sleeze'
From Trinidad with love.
Within a day of its premiere, Nicki Minaj's beachy new video for "Red Ruby Da Sleeze" handily hit 1 million views and YouTube Music's "Trending" section. No surprise there.
Filmed in the Queen of Rap and Maxim Creative Director's home island country of Trinidad and Tobago, the video keeps it simply focused on its star as she flaunts killer curves in a black body suit paired with a bedazzled varsity jacket, a custom red bikini, "red ruby" silk robe and other alluring looks.
The setting flexes her superstar status, as the Maxim Hot 100 songstress performs from a coastal hot tub, on the hood of a pink Rolls-Royce, and alongside Basketball Wives star Brooke Bailey.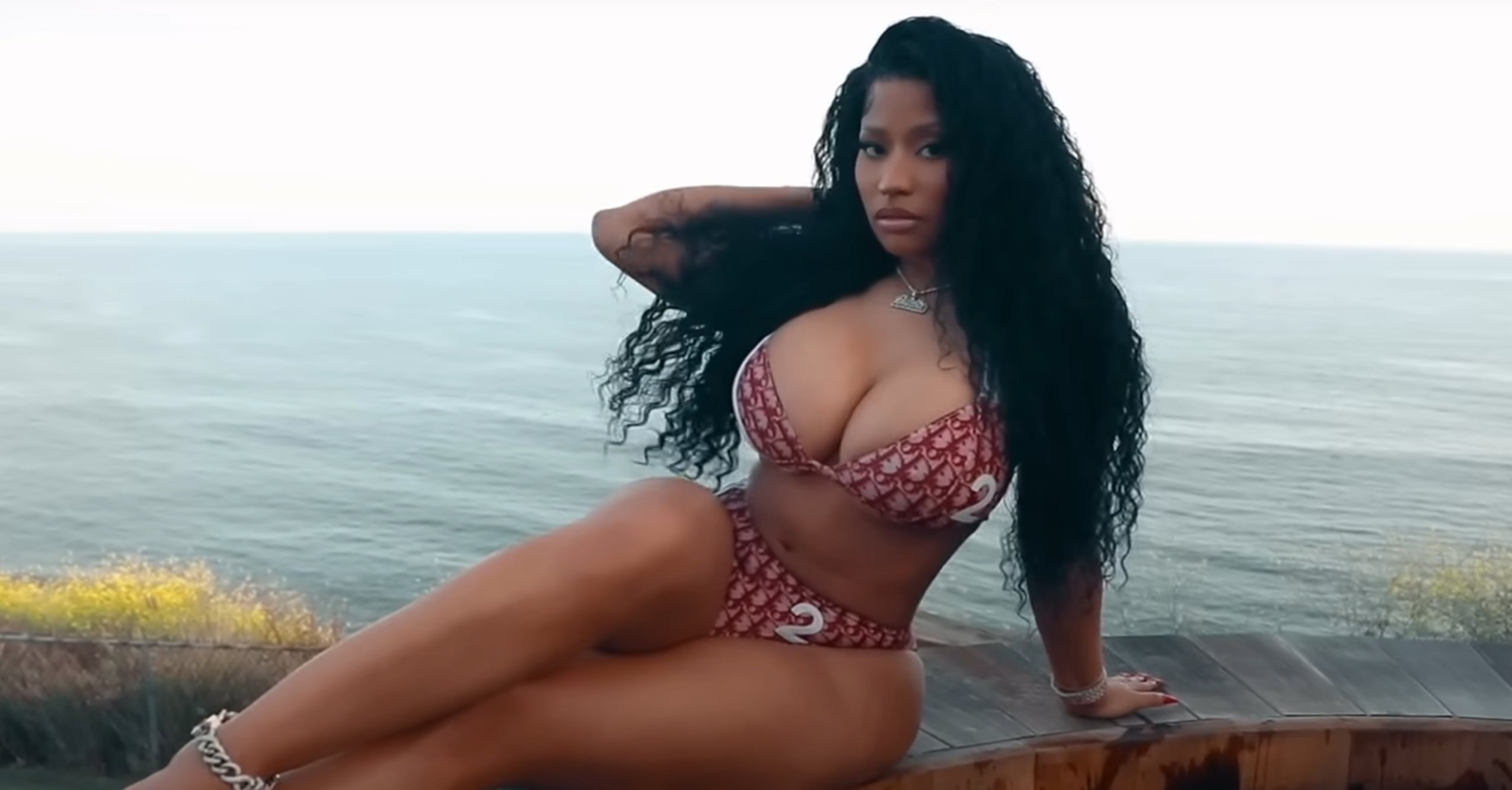 The video's paradisiacal vibes almost bely the fire Minaj spits in her verses, which cut right through a sparse instrumental prominently featuring a sample of Lumidee's 2003 hit "Never Leave You (Uh Oooh, Uh Oooh)."
Complex notes that Minaj takes aim at rival Latto with the line "Who the fuck told bitches they was me now?" and Megan Thee Stallion when she raps "700 on them horses when we fixin' to leave/But I don't fuck with horses since Christopher Reeves."
Minaj's masterful wordplay is also on full display in lines like, "All them botched face photos, why would you post those/Make a gyal duppy since I heard you like my ghost hoes" and "I'm alone like Post though/Call Malone and tell him I'm going postal/These bitches rapping like my blooper roll."
And as always, Minaj is the performer and writer of her lyrics, a fact that she reminded the world of with a warning to ghostwriters ahead of "Red Ruby Da Sleeze's" premiere in early March.
"Ghost writers all around the world are scrambling. Just watch," she captioned a post. "Nicki still on hiatus. This b!@ch right here tho? She outside."