Here's Everything You Need to Know About the Wine-Soaked Region That Is France's Best Kept Secret
Stay far from the tourists in picturesque Occitanie.
Credit: Tobias Richter/LOOK-foto/Getty Images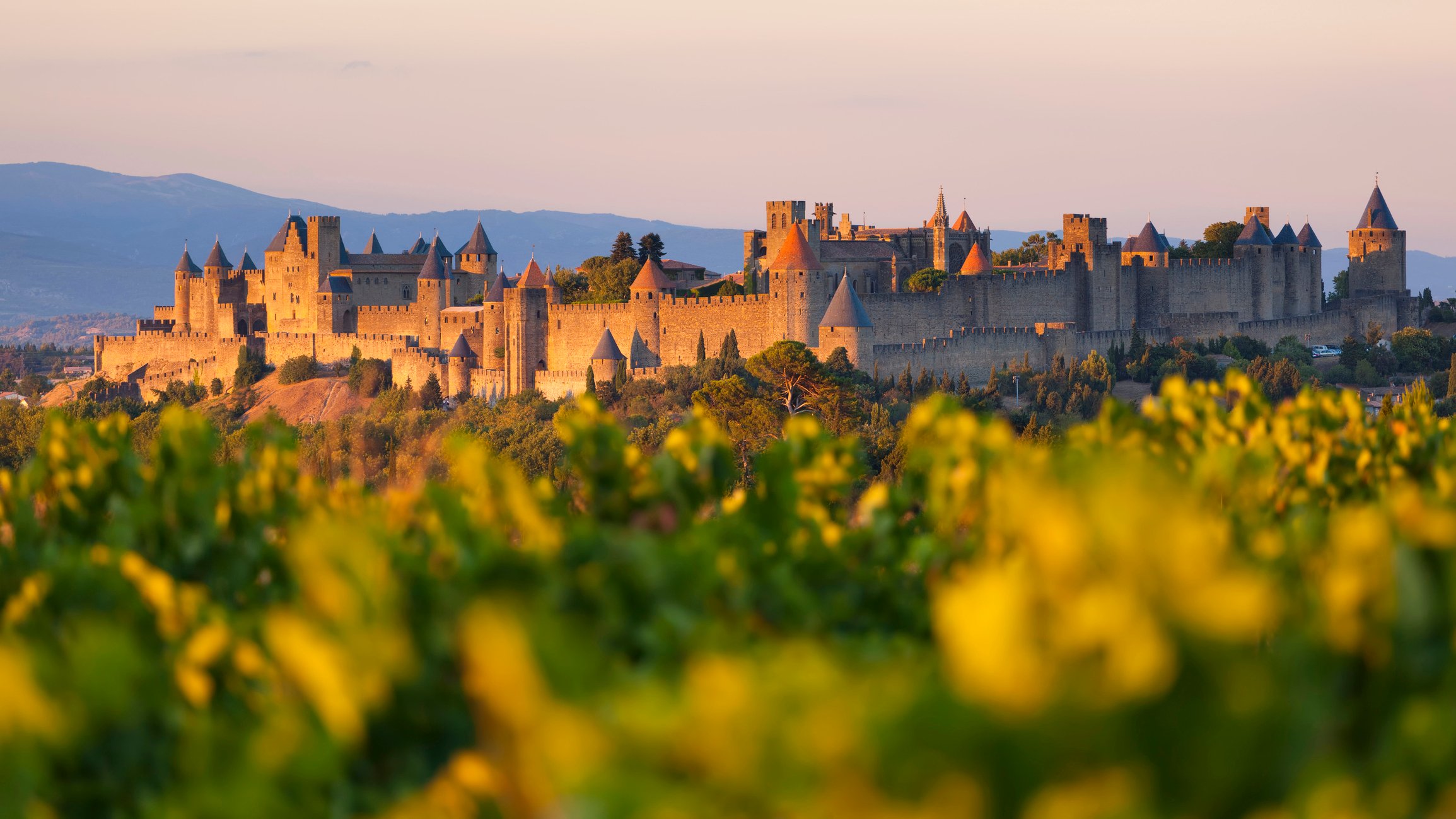 Never heard of Occitanie? That's forgivable, because as of last year it didn't even exist. When parliament recently reduced the country's regions by nearly half, the area formerly called Languedoc-Roussillon joined with Midi-Pyrénées, located in France's southwest corner next to Spain, to become Occitanie. (The term, which dates to the Middle Ages, refers to a large southern European realm where people spoke a Latin- derived language called Occitan.) Even locals aren't yet used to the new terminology and often revert to the old names, which can be confusing to visitors. This is a shame, because Occitanie— or whatever you want to call it—is a jewel.
https://www.instagram.com/p/BXfJ561DTxV
"We consider it the real South of France," says Jodi Kennedy Gaffey, an American expat who owns and operates the property La Tour du Chateau. The area, she says, is more relaxed, more authentic, and less touristy than, for example, nearby Provence or the Côte d'Azur. It includes miles of Mediterranean beaches, hundreds of vineyards, and charming, postcard-perfect villages. "People want that authentic experience, and something no one else has done. That's what you find here."
You'll want to rent a car to explore the many towns and vineyards the region offers. Occitanie is also home to historical riches. The remarkably well-preserved Pont du Gard, aboutan hour's drive east of Montpellier, the area's second largest city, is the tallest Roman aqueduct in the world, at 160 feet high. It was named a UNESCO World Heritage Site in 1985. To the west of Montpellier is Cité de Carcassonne, a glorious medieval fortress that could be a set in The Lord of the Rings. Stay at Hôtel de la Cité, which offers sojourners the rare privilege of sleeping within a UNESCO site. Another great option for exploring the environs is by boat; Le Boat (leboat.com), in the city of Narbonne, rents bateaux that you pilot yourself up the Canal du Midi, a man-made waterway considered among the greatest engineering feats of the 17th century.
https://www.instagram.com/p/yCi5Jqq2uw
While not as famous for its vin as Burgundy or Provence, Occitanie is actually France's largest wine producer. For generations, it made the country's cheapest wine—the swill for the troops. But a concerted effort in recent decades to focus on quality over quantity has resulted in some world-class vintages. The region includes 549,194 acres of vineyard area (more land than in all of Australia), spilling out 327,360,000 gallons of wine—75 percent red, 13 percent white, 8 percent rosé, and 2 percent each of sparkling and fortified/sweet. (Interesting fact: Sparkling wine was actually created here, in 1531, by monks at the Abbaye de Saint-Hilaire; 150 years later the Benedictine monk Dom Pérignon traveled through and later introduced the wine to the province that made it famous, Champagne.)
Among the best options for wine in the region are Domaine d'Aigues Belles, a winery that dates back to 1870 and is known for its Pays d'Oc classification. La Jasse Castel, run by winemaker Pascale Rivière, is renowned for its Terrasses du Larzac appellation, which is gaining in popularity in the States. Both wineries export their products to the U.S. and offer visits and tastings that are available by appointment.
https://www.instagram.com/p/BXGnnorAmlA
Château l'Hospitalet, a hotel and winery on the outskirts of Narbonne, is owned by Gérard Bertrand, a former professional rugby player who is one of the most renowned wine makers in the area. British wine critic Jancis Robinson dubbed Bertrand the Prince of the Languedoc, and a number of his stellar wines are available in the U.S. Bertrand owns 13 wineries throughout the region, all focused on biodynamic processes. Be sure to spend at least one evening at the Château l'Hospitalet restaurant, L'Art de Vivre, where the young chef Laurent Chabert serves up gastronomic cuisine using the locality's finest ingredients. The property also plays host to an annual jazz festival, this year featuring Norah Jones and George Benson (see above image).
https://www.instagram.com/p/BXOR_PrjORt
For a taste of charming village life, book a stay at Kennedy Gaffey's La Tour du Chateau, in a gorgeous medieval tower that looks over the Canal du Midi. Situated in a village of just 500 residents, the château caters to groups of 10 to 12 people with private gardens and a saltwater pool. It also offers cooking classes with private chefs and guided tours of the region.
https://www.instagram.com/p/BW9tlP7jHed