'Oppenheimer': Cillian Murphy Stars In Teaser Trailer For Christopher Nolan's Atomic Bomb Thriller
The trailer provides the best look yet at the "Peaky Blinders" star as the famed scientist who created the atomic bomb.
Universal has dropped the first official teaser trailer for Oppenheimer, Christopher Nolan's atomic bomb epic starring Cillian Murphy.
The short, moody trailer features snippets of black and white footage of Murphy as J. Robert Oppenheimer—the famed theoretical physicist known as the "father" of the A-bomb.
As large blasts of fire flash alongside a countdown clock, an ominous voiceover describes Oppenheimer as "the most important man who ever lived," while a tagline reads, "The world forever changes."
The film sees Murphy reunite with Nolan after starring in three films for the acclaimed director: 2005's Batman Begins, 2010's Inception and 2017's Dunkirk.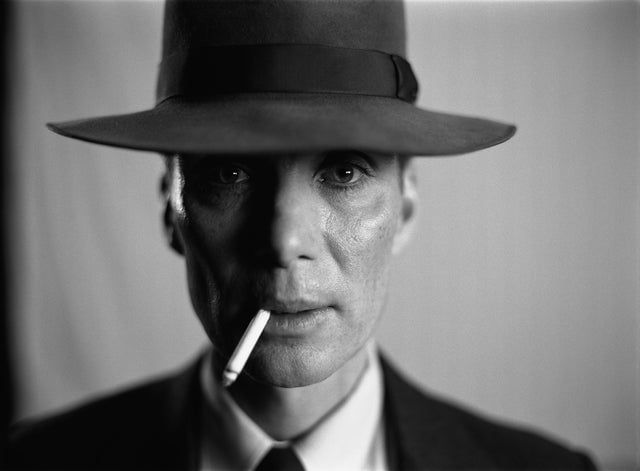 The teaser trailer blew up online this week after first debuting in theaters before screenings of Jordan Peele's Nope.
Oppenheimer is based on the Pulitzer Prize-winning book American Prometheus: The Triumph and Tragedy of J. Robert Oppenheimer by Kai Bird and the late Martin J. Sherwin.
Nolan is directing the $100 million movie from his own screenplay with a stacked cast that includes Emily Blunt, Robert Downey Jr., Matt Damon, Rami Malek, Benny Safdie, Florence Pugh, Josh Hartnett, Jack Quaid, Matthew Modine, David Krumholtz, and Kenneth Branagh.
Oppenheimer is scheduled to open exclusively in theaters on July 21, 2023.