Paige Spiranac Dishes Hilarious Advice To Social Media Trolls
"If you're going to write a mean, nasty comment about me at least delete your DM asking me out first."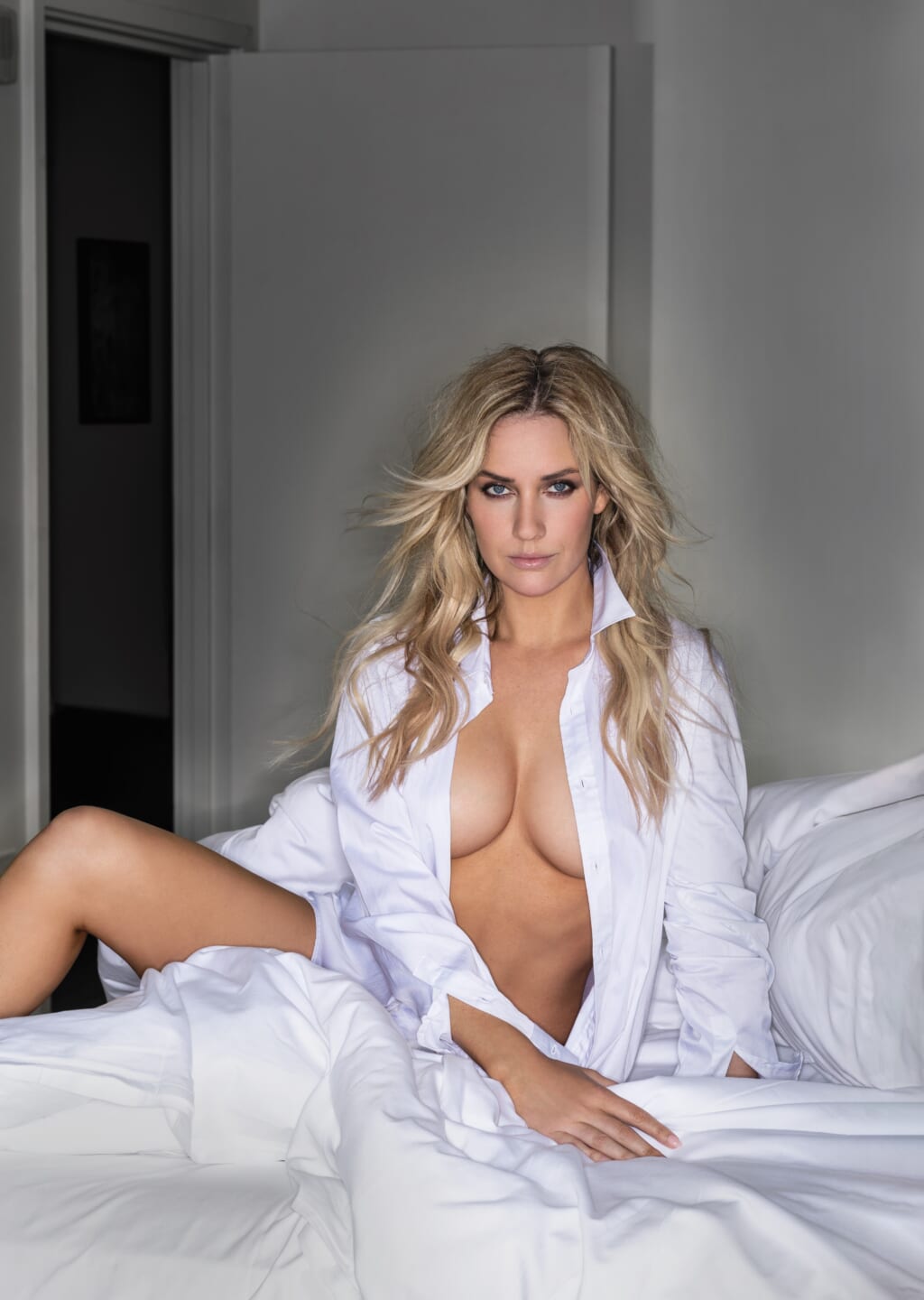 With over 11 million followers across social media, Paige Spiranac is well-versed in handling the common internet troll with cutting humor.
Case in point: The OG Insta golf girl and reigning Maxim Hot 100 leader offered some cheeky advice to men who interact with her online.
"Word of advice to the men out there. If you're going to write a mean, nasty comment about me at least delete your DM asking me out first. You're giving me mixed messages lol," she wrote.
Spiranac, whose collaborative Maxim Hot 100 merch collection is still available in limited quantities here, took the high road in not naming the conflicted soul who attempted to court her privately only to disparage her publicly.
That said, Spiranac has no issue clapping back at public figures, even if they don't come at her specifically. She recently lambasted conservative author and self-proclaimed "Alpha Male" Nick Adams over his comment on "slow female golfers" who play on championship courses over the weekend.

"Nick is the type of golfer who tees off from the tips but can't hit is more than 220. He'll wait for par 5s in two when he's 310 out. Say 'hit it sally' when someone in group leaves a putt short. And thinks he has a shot with the cart girl," she said in one quote tweet, adding that it would be "so satisfying outdriving you all day long" in a separate reply.
Adams then tried to shoot back with a tired "you're not famous for your golf skills" comeback, which Spiranac took in stride—it's no secret that her incredible combo of skills on the green, beauty and commitment to fan interaction has made her social media's biggest golfer.
But that beauty has its drawbacks, as she explained in a recent "Play a Hole With Me" Instagram videos. While she normally discusses course strategy during the series, she was forced to scrap the usual format after an unnamed country club went back on its word to collaborate with Spiranac, citing her outfit as an issue.
"I can't tell you the name of the golf course or the golf hole because they don't want me to. They originally reached out and said they love my content," she explained, per BroBible.
"I was hesitant, because I know how most middle tier country clubs can be…But I'm always respectful, so I asked them if my outfit was okay and they watched me shoot every single piece of content.
"There were no problems until after I posted one of my videos and they said, 'Hey, we know we asked for tags, but you're gonna have to remove all tags. We don't want you to be associated with our golf course.'"
Spiranac added that she prefers playing at public courses, as she finds "the people nicer and the environment more welcoming."
"Golf is all about trying to enjoy this bizarre game with even better company. I think we all need to do a better job of taking ourselves a little bit less serious and having a little bit more fun."