Paulina Gretzky Asks Fans to Choose Between 2 Sexy Pics
The underboob-baring snap was posted in color and black and white.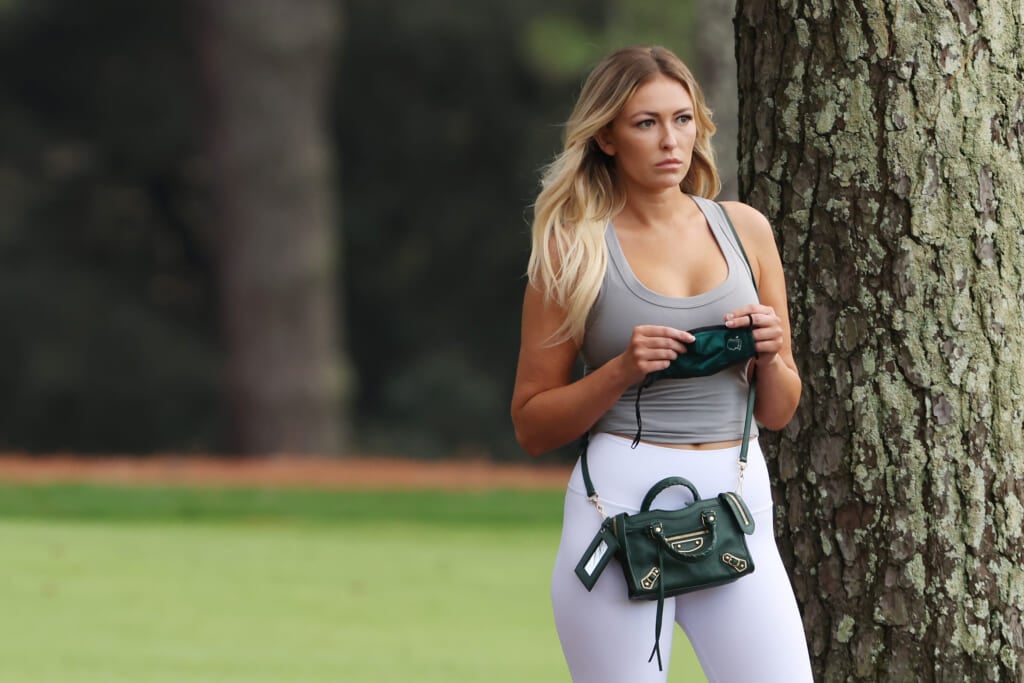 Paulina Gretzky is asking her Instagram followers to pick their favorite racy photo.
The model fiancee of PGA champ Dustin Johnson and daughter of hockey great Wayne Gretzky dropped two identical snaps of herself posing in lingerie, tights, and an underboob-exposing black sweater.
"Color or bw?" she asked her nearly 1 million Instagram followers.
"Mouthdrop! Wow! You look stunning!" one follower commented before voting for color.
Others, including friend Kristina Melnichenko, said "both," per the New York Post. Gretzky's future sister-in-law Samantha Johnson simply responded "Wow," while the former Maxim cover star's mother Janet opted for color.
The post is Gretzky's most-liked since September 21, when she uploaded a celebratory photo with her future hubby after the No. 3-ranked pro golfer became the first American to go undefeated at the 2021 Ryder Cup.
Both aforementioned posts curiously proved more popular than the reveal of her Baywatch-themed Halloween costume.
"Lifeguard on duty," Gretzky wrote. "I'm drowning," one follower responded.