Peter Dinklage Defends 'Game of Thrones' Finale: 'It's Fiction. There's Dragons In It. Move On.'
"They wanted the pretty white people to ride off into the sunset together," Dinklage said of fan backlash to the 2019 finale.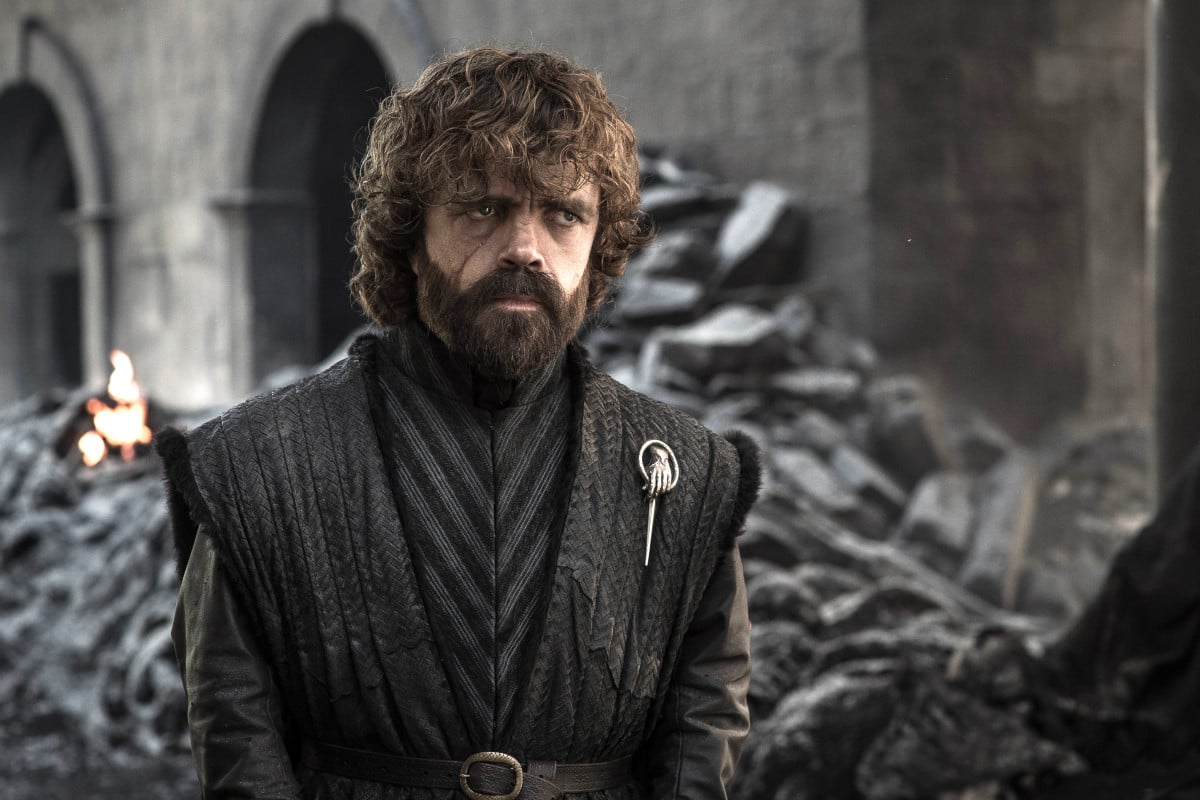 Game of Thrones star Peter Dinklage has a blunt message for fans of the HBO fantasy series still upset by the controversial final episode: Get over it.
The show's much-criticized finale, "The Iron Throne," pulled more than 13 million viewers when it premiered in May 2019, then sparked a social media firestorm fueled by fans who where unhappy with the show's ending.
Dinklage, who played Tyrion Lannister in the HBO megahit based on George R.R. Martin's books, responded to the critics in a recent New York Times interview about his new film Cyrano.
"They wanted the pretty white people to ride off into the sunset together," Dinklage said of fan backlash to the finale, in which Bran Stark becomes King of Westeros.
"By the way, it's fiction," he joked. "There's dragons in it. Move on."
"No, but the show subverts what you think, and that's what I love about it. Yeah, it was called Game of Thrones, but at the end, the whole dialogue when people would approach me on the street was, 'Who's going to be on the throne?' I don't know why that was their takeaway because the show really was more than that."
Dinklage also revealed one of his favorite moments in the finale, which was the 73rd GoT episode at the end of the show's eighth season.
"One of my favorite moments was when the dragon burned the throne because it sort of just killed that whole conversation, which is really irreverent and kind of brilliant on behalf of the show's creators: 'Shut up, it's not about that,' he said.
"They constantly did that, where you thought one thing and they delivered another. Everybody had their own stories going on while watching that show, but nobody's was as good as what the show delivered, I think."
He also defended plot points in the episode, including one main character's villainous behavior.
"If you know your history, when you track the progress of tyrants, they don't start off as tyrants. I'm talking about, spoiler alert, what happened at the end of 'Game of Thrones' with that character change," he said.
"It's gradual, and I loved how power corrupted these people. What happens to your moral compass when you get a taste of power? Human beings are complicated characters, you know?"
While Dinklage, 52, is currently promoting his latest movie, Cyrano, it remains to be seen whether we'll ever see the actor in that Twins reboot proposed by his Game of Thrones co-star Jason Momoa back in 2019.
HBO is currently producing a Game of Thrones prequel series called House of Dragons that's set 300 years before the events of the original show. The new prequel is due out in 2022.