Petition Calls for Joe Rogan to Moderate 2020 Presidential Debate
"Rogan is not registered under any political party and is well-known for having civil, productive, and interesting, conversations about political issues without partisan bias."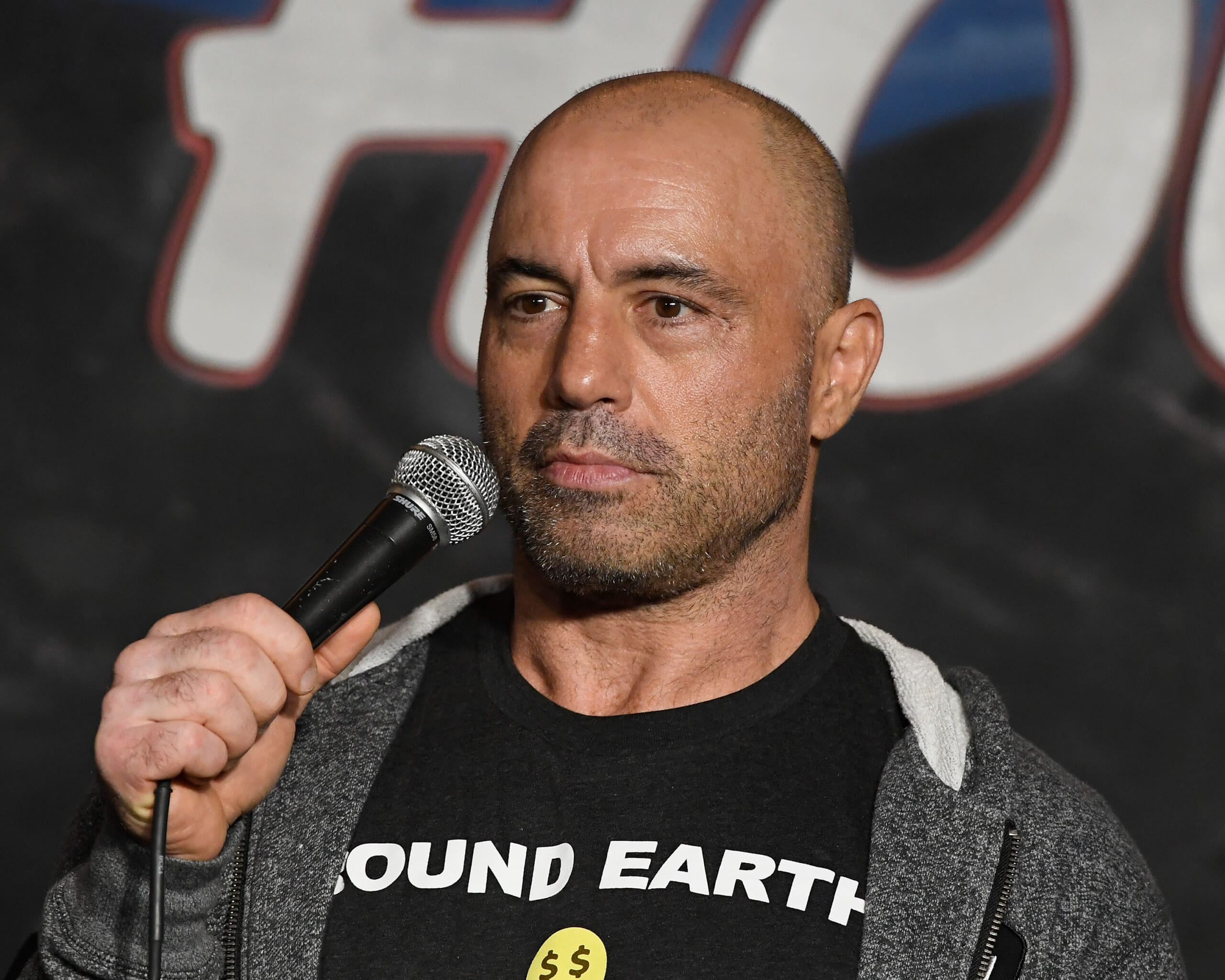 Nearly 120,000 people have petitioned for comedian, podcaster and UFC color commentator Joe Rogan to host a debate during the 2020 election cycle. 
The "Get Joe Rogan to Moderate the 2020 Presidential Debate" page on Change.org went live three months ago, but it has drawn a considerable amount of attention after garnering more than 118,000 signatures of its new 150,000-signature goal as of Wednesday morning, handily surpassing the original 75,000-signature target. 
The petition's description notes that Rogan has interviewed figures with varying political ideologies. Democratic presidential candidates Rep. Tulsi Gabbard (D-Hawaii), Sen. Bernie Sanders (I-Vt.) and Andrew Yang, all of whom are running for their party's nomination, have appeared on The Joe Rogan Experience podcast. 
Progressive commentator Kyle Kulinski and conservative commentators Ben Shapiro and Candace Owens are also among those who have sat across from Rogan in his L.A. podcast studio. 
"Rogan is not registered under any political party and is well-known for having civil, productive, and interesting, conversations about political issues without partisan bias," the petition argues.
Naturally, signers have spoken fondly of Rogan's qualifications in the petition's comment section.  
"[He is highly skilled at facilitating honest, nonpartisan discussions. He has hosted some debates before between scientists and/or academic, so it's reasonable to think he would be more than capable of moderating a political debate," one wrote.
Another supporter suggested that a presidential debate should take place on a JRE podcast, which could be a more feasible venue than a news network. 
https://www.instagram.com/p/ByByhn-lc9F
But, as the Daily Dot notes, some voters are probably against the idea, as Rogan has been criticized for hosting "far right" personalities and a disproportionate amount of men to women.  
However, a YouTube playlist includes 105 multi-hour episodes featuring Rogan's conversations with female medical professionals, scientists, mixed martial artists, comedians, and other interview subjects recorded over the past six years. So there are plenty of viewpoints on this issue.
And if Rogan moderating a debate still isn't enough for diehard JRE fans, there's already a Facebook page urging him to run for president himself.