PokerStars Wants You To Play Online Poker In Virtual Reality
Your next game of Hold 'Em could be on a yacht in Monte Carlo.
PokerStars, easily the most recognizable name in online poker, is upping the ante today by announcing an entirely new virtual reality platform where you'll be able to scratch your online poker itch.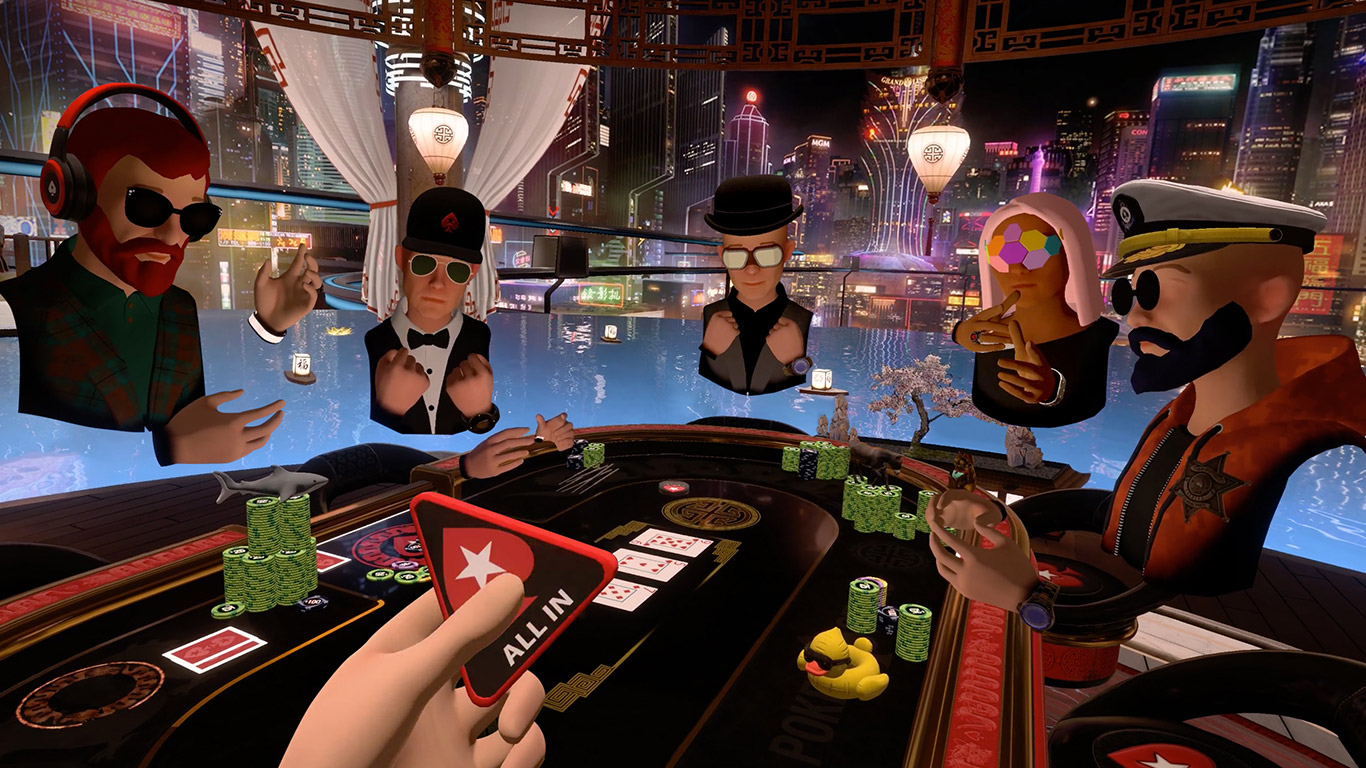 In closed-beta now and due out later this year, the PokerStars VR platform will offer up a more authentic poker experience for online players, one where you'll actually be able to see and interact with your fellow players, see their ticks and tells and study their habits. 
The VR platform will also let you customize your own in-game avatar and, like at an actual table, handle your cards and your chips. This is a far cry from the button press poker on the regular PokerStars platform, one where laying down a full house to win a big pot will be a more realistic experience.
Of course, the scenery might be as important for some players as the cards in front of them. PokerStars has several exotic locales to choose from as the backdrop for your online gambling, from the deck of a yacht in the Monte Carlo harbor to a skydeck overlooking Macau. 
We certainly don't mind the change of scenery, since online poker from your couch doesn't have quite the same appeal as a multi-million dollar casino floor.
Initially, PokerStars VR will be a free-to-play experience, similar to Fortnite, where simply signing up will load you with chips and let you get a taste of the thrill of going all in. We expect that to quickly change to a full blown high-stakes games once PokerStars is confident the system is locked-down secure and they get whatever necessary approvals they need. 
We can't wait to take Vegas home when PokerStars VR launches and are eager to finally see them expand to that virtual craps table we've always wanted. Fingers crossed.