Rihanna Turned Down the Super Bowl Halftime Show to Support Colin Kaepernick
The NFL's attempt to control player protests didn't help.
Getty Images
Turns out Rihanna is fine with missing out on a big payday if taking the check conflicts with her principles. 
That's supposedly the case with her rejection of the opportunity to headline the Super Bowl LIII halftime show. The singer reportedly made the decision—at least in part—based on her support of ex-49ers QB Colin Kaepernick.
Kaepernick was unofficially exiled from the NFL after he began protesting police treatment of young black men by kneeling during the national anthem. Kaepernick's activism made a big splash, inspiring other players to do the same as well as prompting the league to consider restrictions on anthem protests.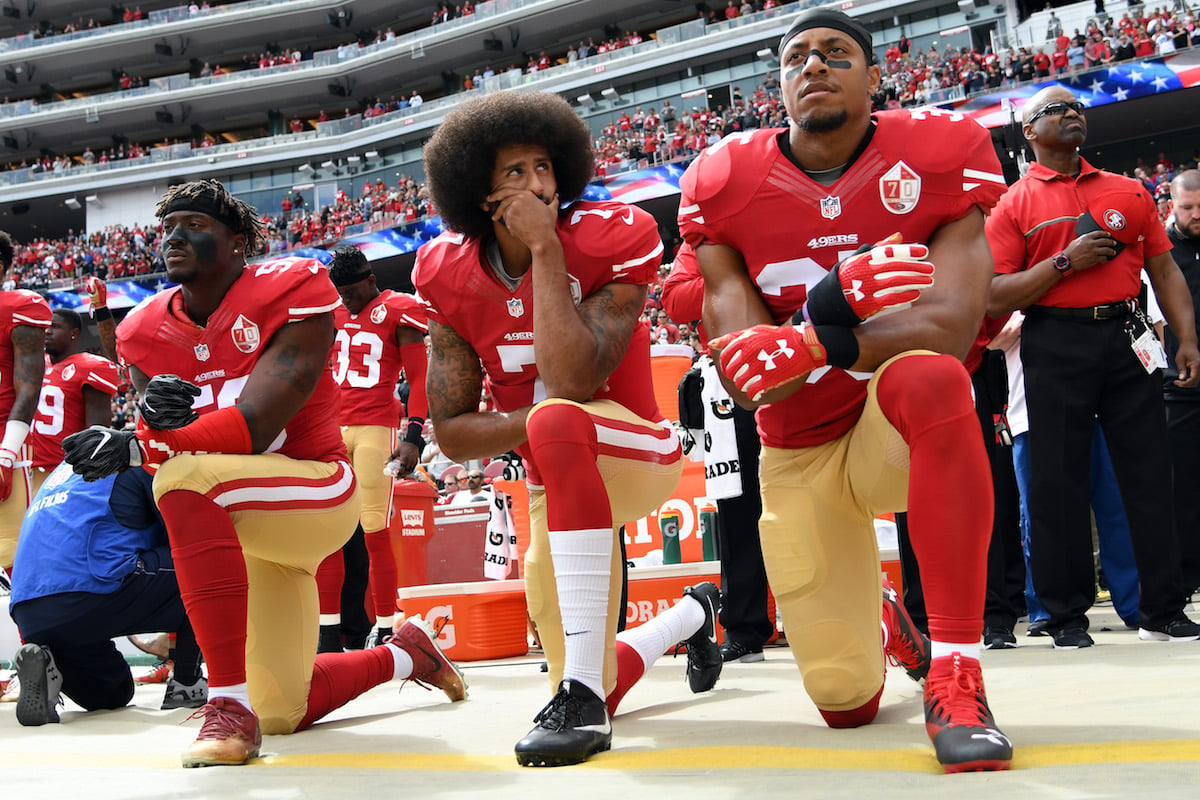 Citing an unnamed source, Us Weekly reports:
"The NFL and CBS really wanted Rihanna to be next year's performer in Atlanta," the insider reveals. "They offered it to her, but she said no because of the kneeling controversy. She doesn't agree with the NFL's stance."
Apparently choice number 2 was Maroon 5, and the group got the gig. There are unofficial reports that Cardi B might be part of the halftime show.
While Colin Kaepernick hasn't responded to the news, Us Weekly notes that he's confessed to having a crush on Rihanna.
If he was kidding then, it's a sure bet that his crush is real now.
Join the club, Kaep.