The Rock Finally Admits 'Baywatch' Was Terrible With Hilarious Razzie Acceptance
Even Alexandra Daddario in a swimsuit couldn't save the doomed remake.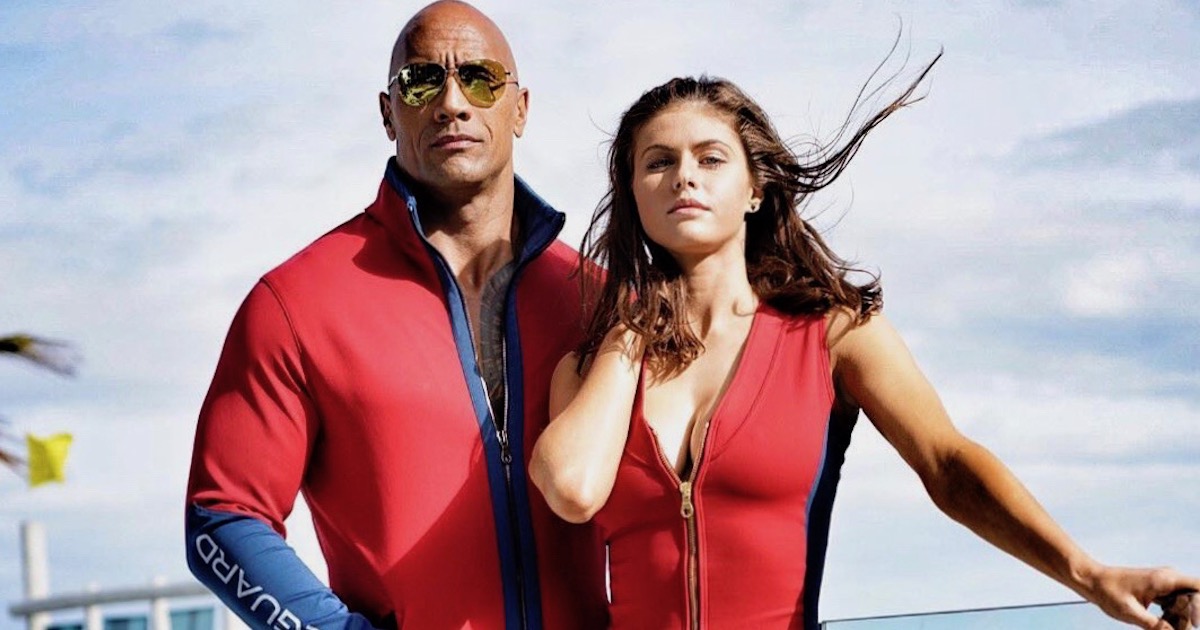 Dwayne "The Rock" Johnson waged an unofficial war against Rotten Tomatoes when the Baywatch movie earned an absolutely pitiful 18% approval rating. He wrote off critics as out of touch with audiences and appeared to defend his remake of the '90s beach show to the death.
But now The Rock may have finally admitted defeat… and that the Baywatch movie reboot sucked after all.
Just before Sunday night's Academy Awards, The Rock graciously accepted a Razzie award for "The Razzie Nominee So Bad You Had to Love It" on behalf of the Baywatch filmmakers.
"Razzies are the annual awards given out to Hollywood's worst movies," he began in his video posted to Twitter. "And I have officially won one for Baywatch."
"Here's the cool thing: the movie was so bad, they actually had to create another category. I'm not kidding," he continued.
"The new category is a movie so rotten, you eventually fell in love with it, which means the shit sandwich you have been eating is so bad that you eventually started to like it."
"We made Baywatch with the best of intentions. It didn't work out like that, but I humbly and graciously accept my Razzie," he concluded.
This actually makes us want to watch Baywatch more than any actual award could. And at least it fared better than The Emoji Movie, which earned the most awards.
Check out all the winners (losers?) of the 2018 Razzie Awards, here:
WORST PICTURE
The Emoji Movie
WORST ACTRESS
Tyler Perry for BOO! 2: A Medea Halloween
WORST ACTOR
Tom Cruise for The Mummy
WORST SUPPORTING ACTOR
Mel Gibson for Daddy's Home 2
WORST SUPPORTING ACTRESS
Kim Basinger for Fifty Shades Darker
WORST SCREEN COMBO
Any Two Obnoxious Emojis in The Emoji Movie
WORST REMAKE, RIP-OFF or SEQUEL
Fifty Shades Darker
WORST DIRECTOR
Anthony (Tony) Leondis for The Emoji Movie
SPECIAL ROTTEN TOMATOES AWARD
THE RAZZIE NOMINEE SO BAD YOU LOVED IT!: Baywatch
WORST SCREENPLAY
The Emoji Movie screenplay by Tony Leondis, Eric Siegel and Mike White.