Here's the 'Deadpool 2' Workout That Got Ryan Reynolds Totally Ripped
Train like Marvel's baddest superhero.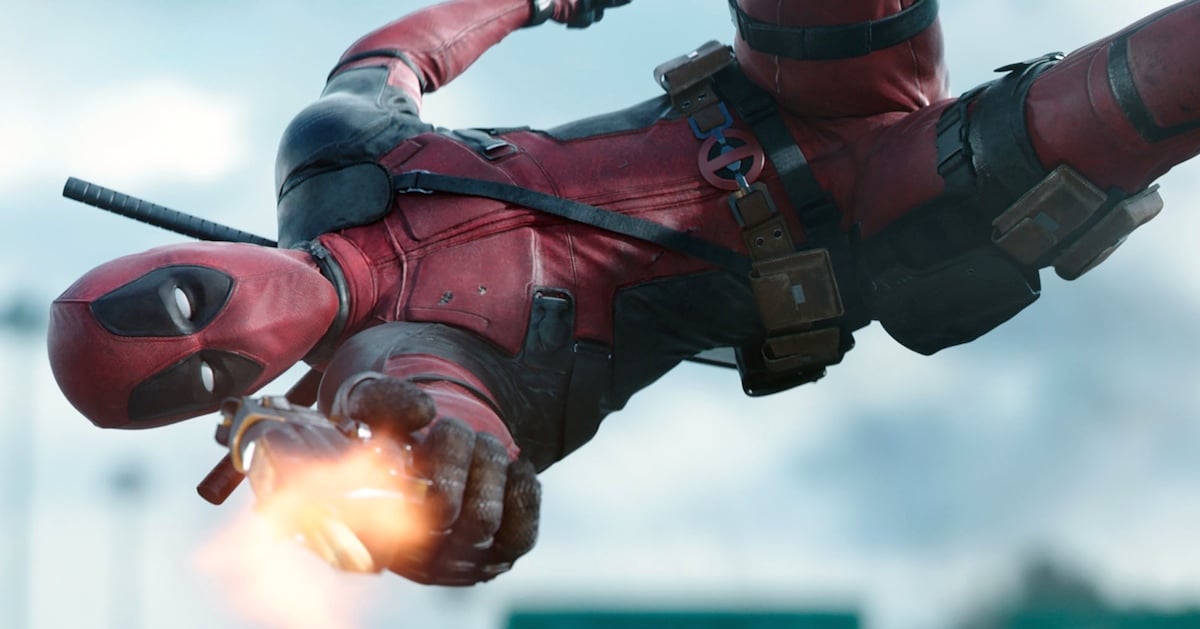 Deadpool may hide his horribly disfigured, Freddy Kruger-like skin behind a red skintight bodysuit, but his bulging muscles are clear as day. 
If you want the chiseled physique of Marvel's shit-talking mercenary, get ready to work. Men's Health interviewed Ryan Reynolds' longtime personal trainer, Don Saladino, and got the inside scoop on the insane workout regimen the actor used to prepare for the superhero role. 
"Most people don't know [Reynolds is] really performing a lot of his own stunts in Deadpool," Saladino told the mag. "He wants things to look as real as possible on camera. For him to be able to do that, I need to make sure his body is moving as well as it looks." 
While audiences might fixate on his six-pack abs, core work wasn't the main focus of Reynolds' training. 
"We've eliminated a lot of abdominal training," Saladino explained. "In the beginning, he would start every workout with a lot of abs, but he's come to realize that a lot of his abdominal work comes down to the heavy lifting, pulling and squatting he ends up doing. All those exercises are really focusing on that abdominal wall."  
What really makes the workout is Saldino's "secret weapon"—the carry. 
"I've got 20 to 30 different variations of carries," he said. "They're one of the biggest bang for your buck exercises you got. You will not see me design a program without carries at least one time a week," he said.  
Get shredded like a superhero with the Deadpool 2 workout below: 
Warm Up
Prepare your body for a beating with these simple movements. 
90/90 Elevated Breathing
3 minutes
Foam Rolling
10 passes
Cat Cow
30 seconds
" tml-embed-width="480″ tml-embed-height="267″ tml-render-layout="inline
Thoracic Rotations
10 reps each side
Hip Circle
5 reps clockwise, 5 reps counterclockwise
The Workout 
Perform as a circuit five time with limited rest in between each exercise. 
Kettlebell Swing
5 reps  
Front Squat
5 reps – 80 to 85 percent exertion
Bench Press
5 reps – 80 to 85 percent exertion
Pull-ups
5 reps
The Carry
One-Arm Suitcase Carry
25 yards, alternating arms
Double Suitcase Carry
25 yards
One-Arm Rack Carry
25 yards
One-Arm Overhead (Waiter) Carry
25 yards
Bottom-Up Carry
25 yards
" tml-embed-width="480″ tml-embed-height="262″ tml-render-layout="inline
Finish up with a 5-10 minute cool down on an exercise or treadmill.