Sci-Fi Meets High Art At H.R. Giger X Sorayama Exhibit
From mechanized dogs and "Sexy Robots" to Giger's famed "Alien" creatures.
Surreal aliens and sexy robots meet at H.R. Giger X Sorayama: Approaching, a dual exhibition at Beijing's UCCA Center for Contemporary Art presenting 45 artworks by both sci-fi superstars, each hailing from distinct cultures and aesthetic approaches.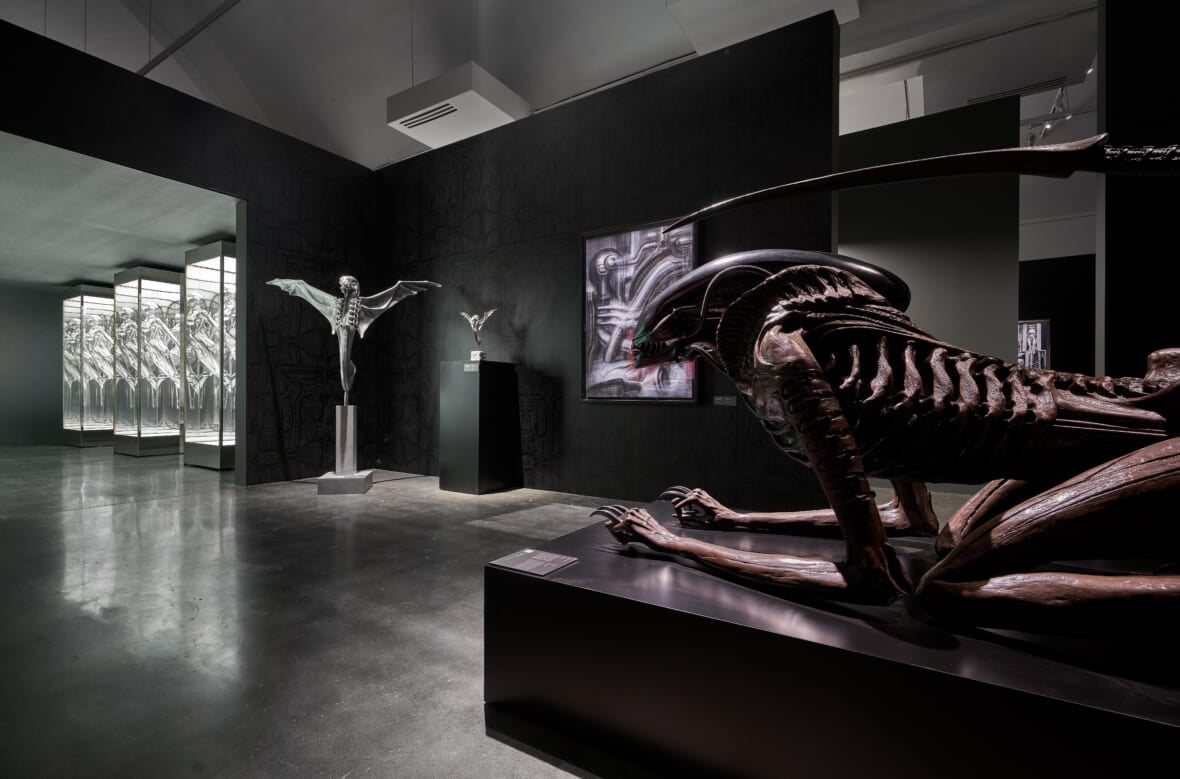 Swiss-born Giger, of course, is best known for designing the supremely unsettling extraterrestrial antagonist in Alien—which won him an Oscar in 1980 and has since been made into a sleek BMW superbike.
Japanese artist Hajime Sorayama, meanwhile, began drawing Playboy Playmates in high school. Those depictions later evolved into sexpot robot hybrids that catapulted to notoriety when Sorayama's first book Sexy Robot (1983) established his self-proclaimed "goddess cult." Elon Musk is among those who collects Sorayama's sculptures.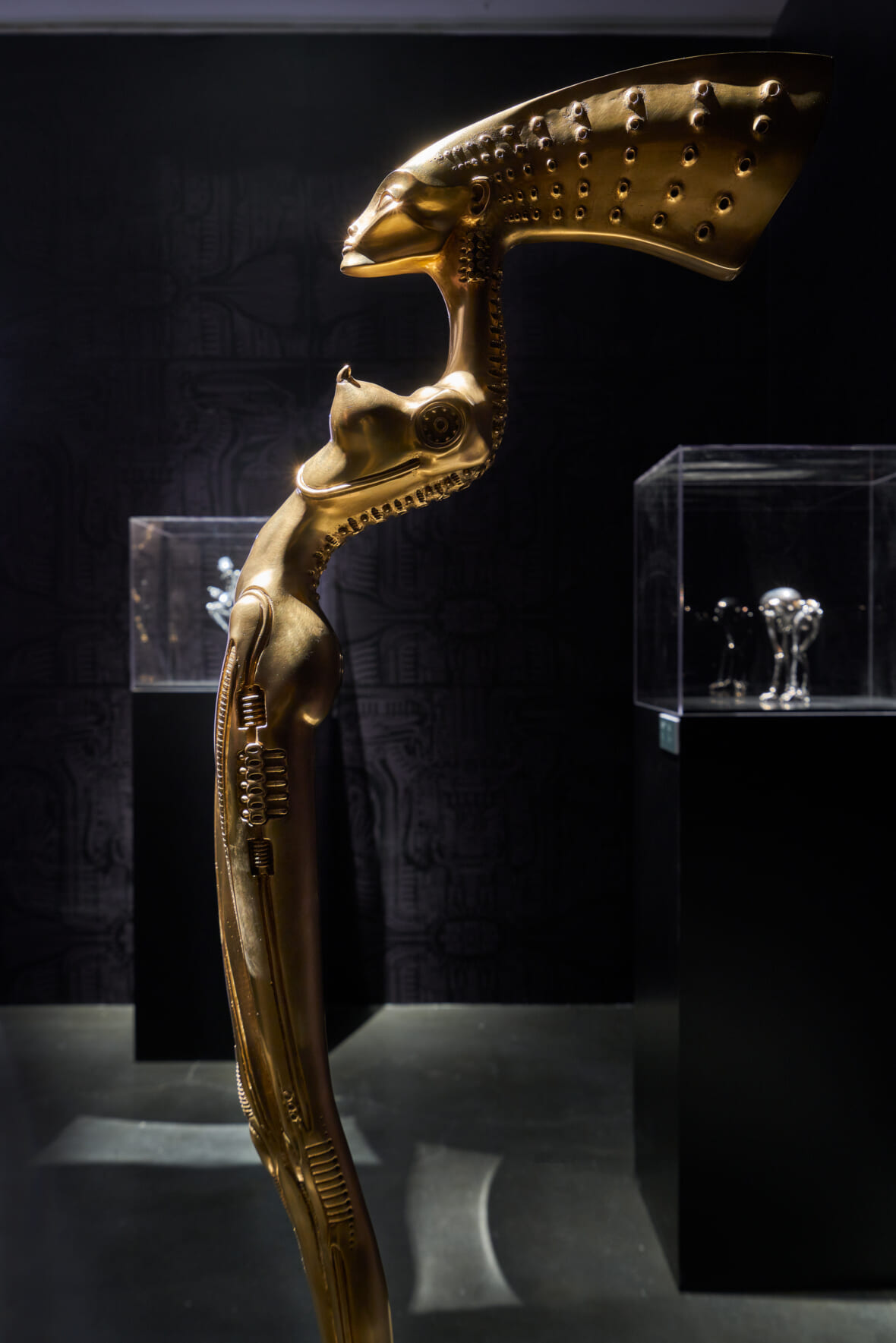 Giger and Sorayama, both contemporaries, never met in real life, but H.R. Giger X Sorayama: Approaching is at least the second time their artworks have been shown in conversation. Tokyo-based gallery NANZUKA partnered with UCCA Lab and the designers at COEXIST to assemble the show currently on view in Beijing through May 2023 following another previously successful dual presentation spearheaded by NANZUKA that toured Japan in 2020 and 2021.
This latest show, Approaching, takes a narrative slant celebrating Giger and Sorayama's impacts on sci-fi and beyond, starting with deep dives into each artist's career before unpacking their mutual interest in human/machine hybrids and, finally, their impact on pop culture.
A sexy robot named Gwendolyn kicks off an episode of Rick and Morty, if you'll recall, but artifacts in Approaching include sets Giger designed for the scrapped Dune movie of the early 1980s and Sorayama's mechanized SONY AIBO Dog, also in the collection at the MoMA in New York City.
Sci-fi and art fans alike will savor the sensation of exploring a spaceship while perusing the exhibition. Some rooms feature matte walls that swallow all light like a black hole, save for the beams trained on Giger's paintings, his sphinx-like alien sculpture perched atop a brutalist pedestal, and glowing columns like test tubes that hold Sorayama's full-sized, floating sex symbols.
Douyin Art even joined Approaching to offer viewers an interactive opportunity to have their forms scanned and translated into either Giger or Sorayama's artistic styles—or both.
As a sci-fi spectacle, H.R. Giger X Sorayama: Approaching transcends the genre, which is much more than aliens and robots—an expression of society's deepest anxieties. And in the cases of Giger and Sorayama, our most grandiose fantasies.