Singer-Songwriter Ryan Hurd's Guide to Nashville  Hotspots
Ryan Hurd's star is rising, and with superstar wife Maren Morris by his side, he's got the low-down on doing Music City right.
Alex Ferrari (House of 42)
Ryan Hurd is just tall enough to make me pause as he unfolds from his chair at a table in the bar at the Hutton Hotel—I'm not sure if I'm intimidated by his height or what. 
Then the man who was one of Rolling Stone's "10 New Country Artists You Need to Know" of 2016  flashes a disarming grin and shakes my hand and I immediately see something that has factored into him being where he is today: A charting country singer-songwriter with his own avid fan base, and husband to another hot name in country music, Maren Morris. 
That something: While Hurd is killing it with songs like 2017's "Love in a Bar" and follow-up 2018 hit "To a T," the guy is also impossible to dislike. He has an alarming combination of down-to-earth approachability, and effortless charisma—just like his wife.
Part of Hurd's charm is his easygoing manner. It's reflected in his sense of style—the day we take our tour of the city he's wearing a Pendleton jacket with a southwestern-inspired design, John Ellliott tee, and COH jeans—but it's also a sense that he's the guy who knows where the party's at, and if you go there with him, you'll be in good hands. 
He's a Michigan native but came to Nashville to attend Belmont University, an institution with a low-key rep for turning out future music stars. Belmont alumni include Brad Paisley and Trisha Yearwood—and the fact it has a music program geared toward the industry helps funnel a lot of talent straight over to Music Row—talent like Ryan Hurd.
I was born and raised in Nashville, living there when not attending college in other parts of Tennessee until I was 32. I thought I knew the city. And I can still find my way around, sure.
But going on a tour of the Country Music Capitol with Hurd, I saw Nashville through new eyes. 
A lot of native-born sons and daughters of cities that are blowing up bemoan the loss of the place they knew as kids. I realized it's the place to be right now, and a man as checked in as Hurd is the perfect tour guide.
Below are some of his top recs for clued-in tourists and locals looking to shake up their Nashville experience. 
Best Place to Stay: The Hutton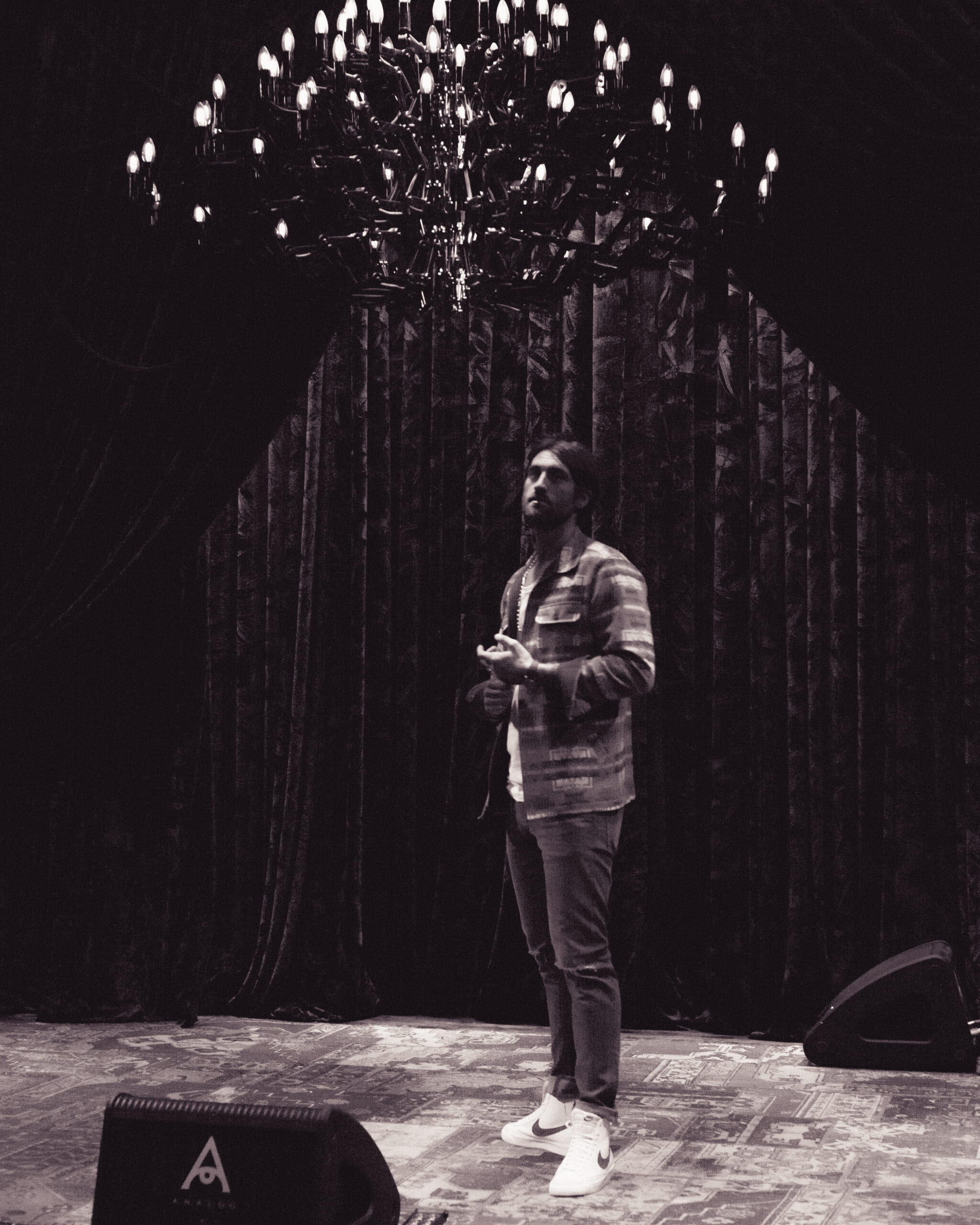 Maxim has covered The Hutton Hotel. There's a reason: It's easily Nashville's coolest hotel, and has the distinction of being the place where Maren Morris cut her hit single "The Middle." As we tour the basement studios Hurd points out the booth in which she made the recording with pride.
The Hutton marries Nashville's down-home sensibility with real comfort and an ideal location for both tourists and industry players, as close to the heart of the city as it is to more leisurely destinations like Centennial Park, Music Row, and The Gulch in general. It has some secrets too, like The Analog, a 300-seat venue that hosts private events as well as intimate concerts by some of the biggest names in country. (1808 West End Ave) 
Best Hangover Breakfast: Fenwick's
Open Monday through Sunday, 7 am to 2 pm, Fenwick's is Hurd's choice for where to go the morning after an 80-proof bender down at Broadway and 2nd Avenue. It's got a stripped-down, almost industrial vibe inside but the menu is like a southern grandma's greatest breakfast hits on steroids—steak and eggs, eggs benedict, pancakes, you name it. 
Add in some bottomless Bongo Java, and you're ready for another day of dusting off the rest of Music City. (2600 8th Ave South)
Best Men's Clothing Shop: Rooted
Growing up in Nashville, I have to admit I never imagined there'd be a men's clothing shop of any kind as cool as Rooted. Hurd and I stop there late in the afternoon and he explains it's where he picks up his retro high-top Nikes.  
We spend a surprising amount of time exploring the place, which is clean and minimal, highlighting brands like Heron Preston, John Elliott and Stone Island. (62 Hermitage Ave) 
Best Rooftop Bar: L.A. Jackson's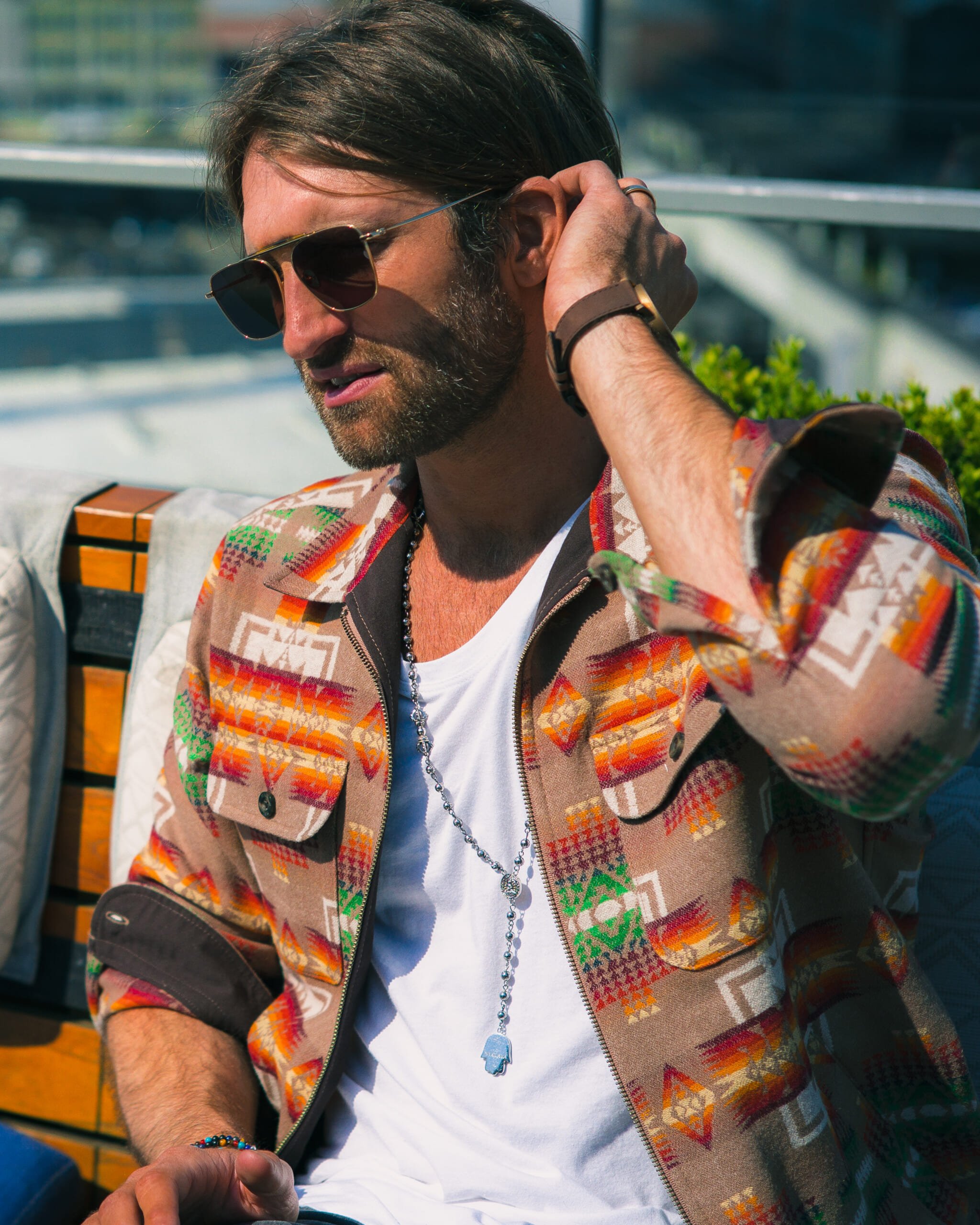 Hurd tells me a lot of epic (my word, not his) music industry parties go down at the sprawling L.A. Jackson rooftop bar at The Thompson. It's an almost cinematic location, after all, in the heart of The Gulch, a chic neighborhood that didn't even exist as such 20 years ago but now is home to an eclectic assortment of bespoke hotels and luxury boutiques.
After we get there and grab a couple of beers we step out to survey the city. I can imagine absolutely closing down the place on a summer night, the brilliant lights of the city in a panorama all around you. We relax a while and Hurd tells me about meeting his wife when they were both just beginning to make a few inroads into the business. It's definitely a place to sit and chill while trading stories. (401 11th Ave S) 
Best High End Bar: The Patterson House
If you want an upscale stop in your bar crawl, Hurd name-checks The Patterson House.
It's an upscale speakeasy and it revolutionized craft cocktail scene in Music City by simply controlling the flow of customers—all in the name of letting barkeeps truly take time to work their magic. It's got a warm, old-fashioned vibe, conducive to intimate gatherings and private conversations. (1711 Division St)
Best Live Music: Basement East
Update: The Basement East was destroyed by a deadly tornado that raked Nashville on March 3, 2020. The only thing left standing was a mural of the Tennessee flag with the legend, "I Believe In Nashville." 
The owners posted the following message on their Facebook page after the storm: "Building is destroyed, but we will be back."
Of all these destinations, the most logical one to ask Hurd about is The Basement East, a live music venue located on the once gritty East side of Nashville. It's his kind of place. 
The place nicknamed the "Beast" seats 400 and features everything you should expect at any major Nashville concert location: great sound, a great bar and an awesome concert calendar that features a little bit of everything, music genre-wise, from The Kentucky Headhunters through Mudhoney to The Fabulous Thunderbirds. (917 Woodland St)
Best Dive Bar: Dukes
Our last stop of the day was Duke's, an East Nashville dive bar that was unapologetically still very much a creature of the less-polished Nashville in which I'd grown up. 
I immediately felt at home as we walked in, and it was obvious Ryan Hurd did too. And once you're inside Duke's, what's not to love? It's open till 3 am, serves deli sandwiches to go with your beer or cocktails (many of which are named after regular customers), and there's something that makes you kind of unaccountably happy about the place. We didn't get to stay for the local DJs spinning hits on vinyl but I wouldn't have objected if we did.  (1000 Main St.)
As we rode from location to location, one of Hurd's songs, "Michigan for the Winter," came on the radio in the van. As far as his star has risen, it was still apparent that this blew his mind. 
Nashville is a city of dreams for so many, after all. And it was clear that even for a guy who is living the dream—and knows how to live it, based on his perfectly-tuned list of places to go—the experience doesn't get old.