'Spider-Man: No Way Home' Becomes First Pandemic-Era Movie to Make $1 Billion
"Spider-Man" star Tom Holland also clapped back at Martin Scorsese, who famously compared superhero movies to amusement park rides.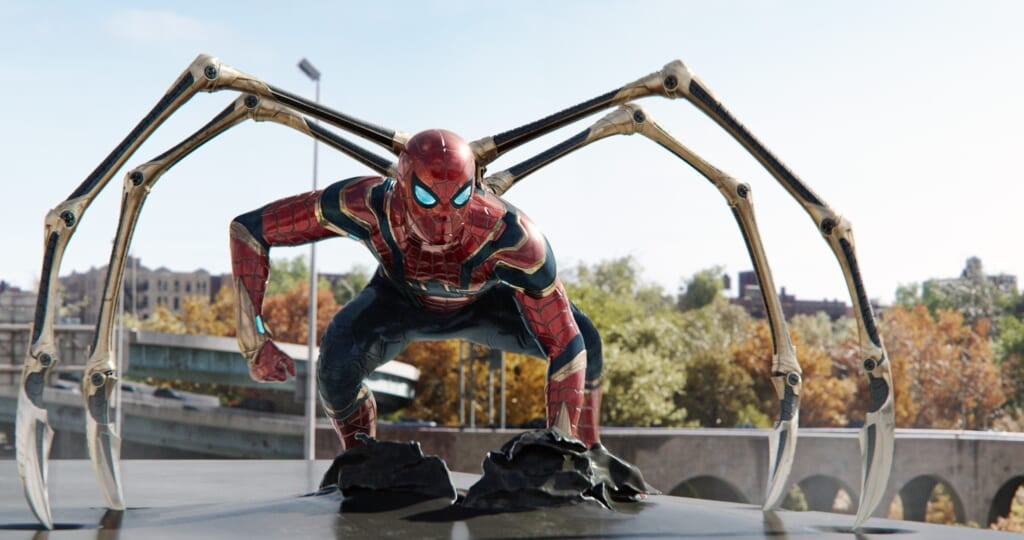 Spider-Man: No Way Home has already swung past $1 billion at the global box office, becoming the first movie of the the COVID-19 pandemic to do so.
CNN reports that it's the first theatrical release since 2019's Star Wars: The Rise of Skywalker to break $1 billion, a financial feat it achieved in just 12 days. Only Avengers: Endgame and Avengers: Infinity War beat the latest Spider-Man installment to $1 billion faster in 5 and 11 days, respectively.
No Way Home, which stars real-life couple Tom Holland and Zendaya as Peter Parker and MJ, had already debuted to a record-breaking North American box office weekend at $260 million—the second largest domestic opening of all time and the best ever for the month of December.
While superlatively profitable, so-called "superhero" franchises like Spider-Man and Avengers have been criticized by some directors for a lacking in substance. Martin Scorsese made waves in 2019 when he likened Marvel/DC flicks to "theme parks" and not "cinema."
More recently, Dune director Denis Villeneuve called Marvel movies zombifying "cut and paste" jobs, while Blade Runner and Alien director Ridley Scott straight-up said superhero movies are "fucking boring as shit."
Holland responded specifically to Scorsese's comments in a new interview with the Hollywood Reporter.
"You can ask [Martin] Scorsese 'Would you want to make a Marvel movie?' But he doesn't know what it's like because he's never made one," said Holland.
"I've made Marvel movies and I've also made movies that have been in the conversation in the world of the Oscars, and the only difference, really, is one is much more expensive than the other.
"But the way I break down the character, the way the director etches out the arc of the story and characters—it's all the same, just done on a different scale. So I do think they're real art."
He added, "When you're making these films, you know that good or bad, millions of people will see them, whereas when you're making a small indie film, if it's not very good no one will watch it, so it comes with different levels of pressure."
Holland then insisted that other big-name actors who've starred in all types of movies would agree.
"I mean, you can also ask Benedict Cumberbatch or Robert Downey Jr. or Scarlett Johansson—people who have made the kinds of movies that are 'Oscar-worthy' and also made superhero movies—and they will tell you that they're the same, just on a different scale. And there's less Spandex in 'Oscar movies.'"