The Most Interesting Man In The World Reveals His Sexual Conquests, Including Ginger from 'Gilligan's Island', In This Wild Book Excerpt
"She had such great stamina, I was afraid I'd have a heart attack by the third or fourth round."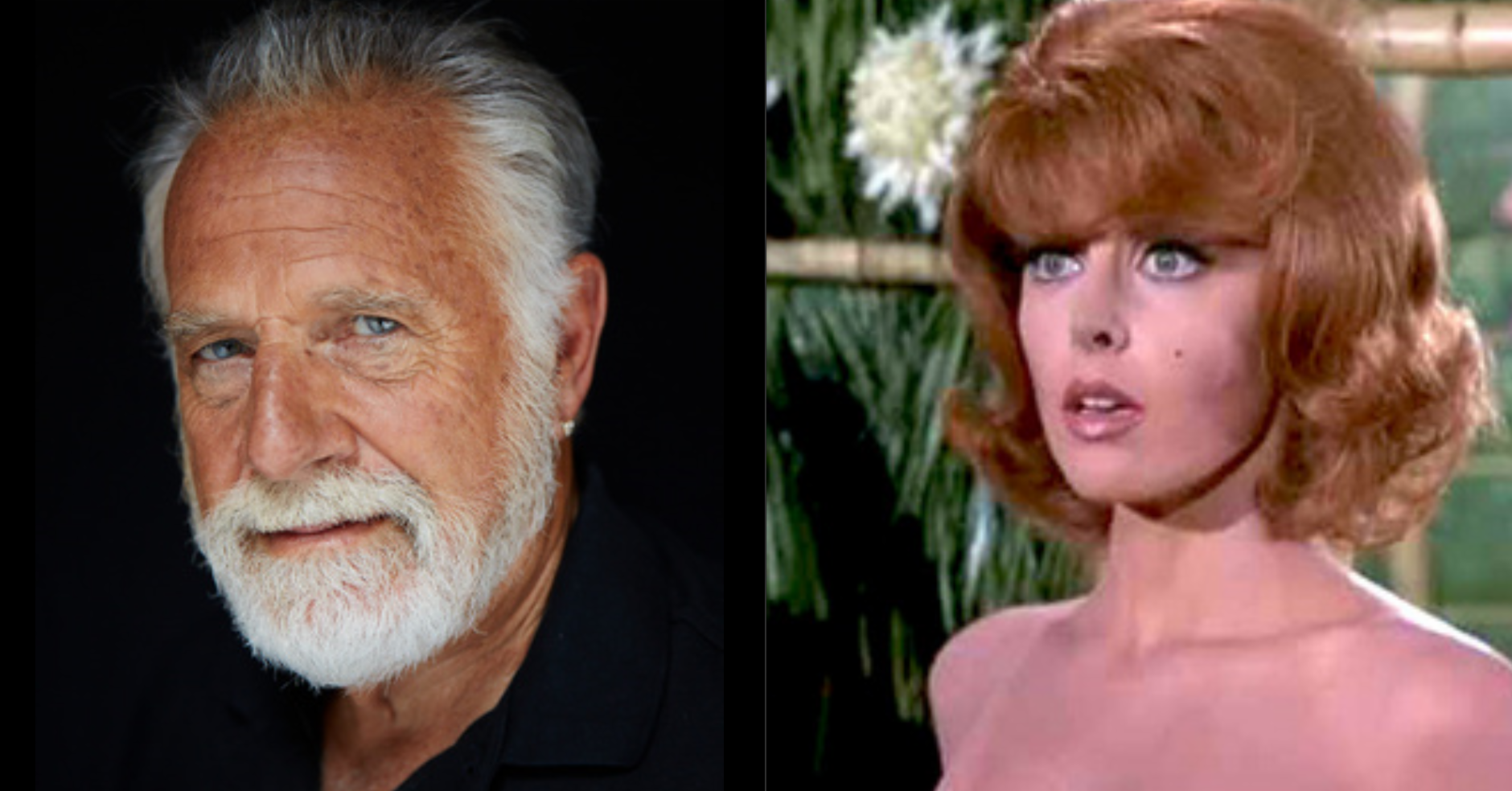 Left: Deborah Feingold
You definitely know Jonathan Goldsmith from his decade-long campaign as Dos Equis' official spokesman, aka The Most Interesting Man in the World. But long before the ridiculously suave actor landed his most famous role, he lived a helluva life filled with dizzying highs, crushing lows, and, of course, plenty of beautiful women. 
In his new memoir, "Stay Interesting: I Don't Always Tell Stories About My Life, But When I Do They're True and Amazing", the most famous beer pitchman since Spuds McKenzie lifts the lid on his magnificent love life. Stay thirsty, my friend!

Quality, Not Quantity. But, Also, Quantity. 
I'm proud of my track record. I'm also not proud of it. I didn't know then about myself what I know now, and here is what I've discovered: The attention, approval, and warmth I always craved from my mother and never received forced me to look for approval in other places—namely, from women. My struggling career was also a part of it. If I couldn't conquer my professional life, I had to conquer something.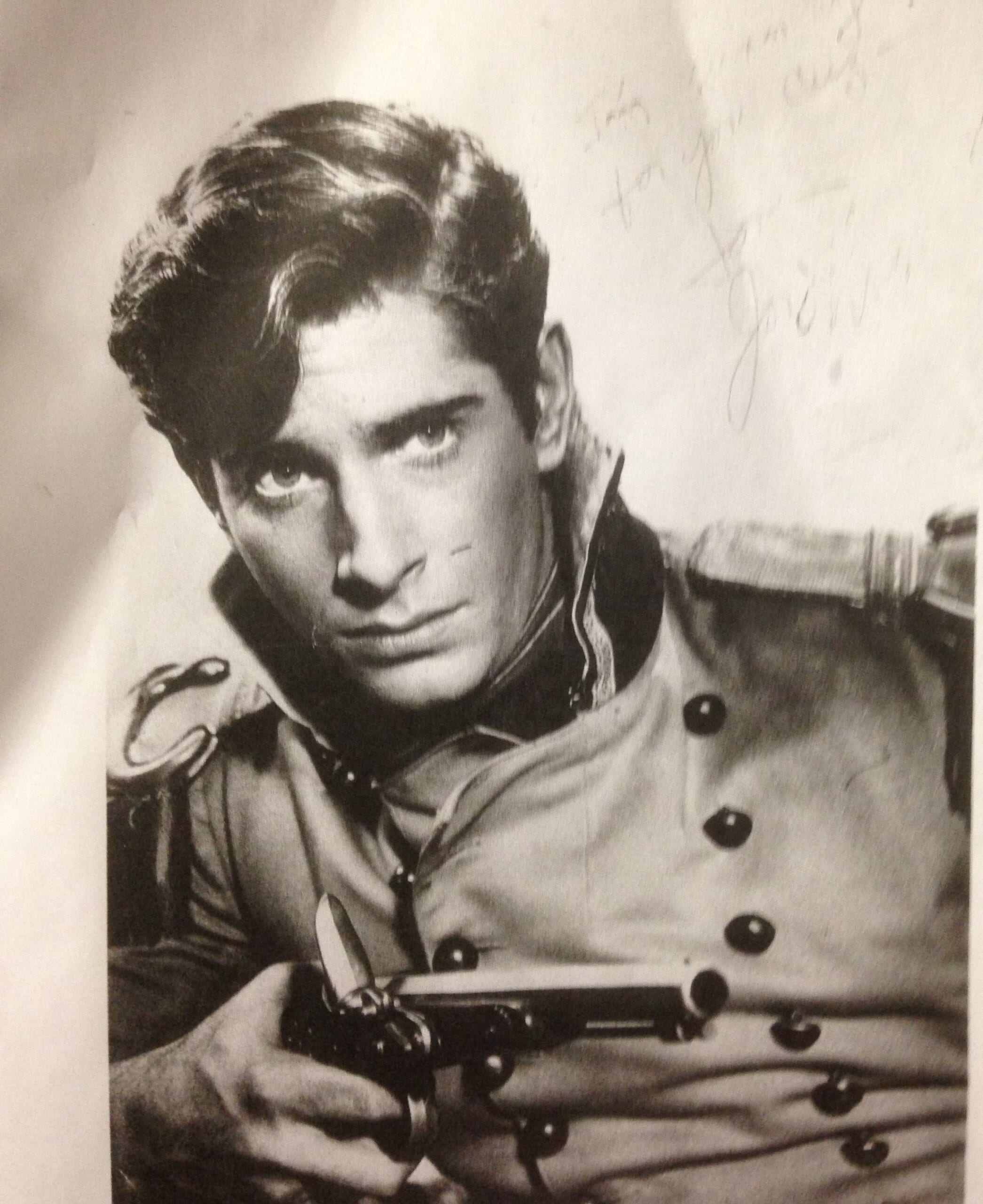 I was hungry too. I had a lovely dalliance with Jack Warner's much younger girlfriend, and with one of Groucho Marx's wives. Two congressmen's wives (both Republican), six vegetarians, nine Buddhists, eighteen nurses, sixteen teachers, eleven subs, countless receptionists (even one at an abortion clinic, where I'd come with an aspiring starlet), and one runner‑up to Miss Florida, as well as many extra thirteen players, and one Academy Award winner. I broke Henry Fonda's mistress's bed. Some of the women I pursued
 were married. Sometimes I'd get lucky and one woman would refer me to another. Many are still friends, even after so many years. 

Georgia

She was like a Skidmore girl. She wore penny loafers and a Catholic schoolgirl's pleated skirt. I remember her long legs. She was married to a famous orthopedist to the stars. We ended up in the bathroom of her house, on the floor. Hungry.

Susan

That was the code name I used for her. Susan's real name was Tina Louise. We met at the Actors Studio, a famous acting work‑ shop and the home of method acting. While we were rehearsing for a scene, one thing led to another. She was the most beautiful woman I had ever been with.
She lived off Coldwater Canyon. We always met at her house. She'd leave a message for me—"It's Susan"—and I'd park behind the garage. As I quietly tiptoed through the foliage, the garden‑ ers used to smile at me knowingly. I'd slip into her boudoir through the side door. She'd be waiting naked in the bed. She was beautiful to behold. Simply beautiful.
I really felt rather proud of myself. She was so desired after playing Ginger on Gilligan's Island. I would be the envy of all, if they'd known. But it was our wonderful secret. And definitely good medicine for an out‑of‑work actor.

She had such great stamina I was afraid I would have a heart attack by the third or fourth round. I even thought about my obituary. unknown actor found dead at young age. Surely I'd be mentioned by name this time, though.
"Tina," I'd say, "I'm going to have a heart attack."
She refused to stop. She was a true beauty—tall, elegant, with a cool distance and complete, unfettered surrender.
Afterward, we'd take a shower together. We talked about every‑ thing. My wife, her boyfriends, the theater. Sometimes she'd bring me bourbon in bed and allow me to smoke in her boudoir, even though she didn't approve of smoking. One time, when we couldn't go to her house, we found ourselves in the back of my truck, just down the hill from Marlon Brando's house. Tina was a special friend. Those were good times.

Elaine Stritch

She was Ms. Broadway. A huge international star and very flamboyant. She was larger than life, her whiskey voice unforgettable. I remember her walking her dog, staggering through numerous Hollywood dawns before heating leftovers for a champagne‑accompanied breakfast in my humble flat. She would wear a pair of high heels, a mink coat, and nothing underneath. 
" tml-render-layout="inline
She really looked a bit out of place in the semi‑slum I lived in, especially in her sunglasses when the sun wasn't completely up. I met her at a party with Gerry O'Loughlin, my dear friend who introduced me to Leo Penn, a prolific television director and Sean's father—which led to a lifetime friendship.

He also sponsored me to audition at the Actors Studio. I was just a kid, and I took Elaine back to my apartment. Once, at four in the morning, she made me lamb chops with Roquefort sauce. It was very charming, we laughed often, and we liked each other very much. It was so good, and it was the second time I had it that way. The first time was with Jacqueline.
Jacqueline

She was kept by a famous newsman in a nice apartment around the corner from the Hickory Pit in New York City, a block from the United Nations, where I was living with John Phillip Law, my fellow acting student at the Neighborhood Play house. She was petite, elfin, as only a Parisian could be—a gorgeous little thing with a beautiful French accent. I was nineteen. 
One day, she said, "Would you deliver to my apartment?" I didn't go to school or back to work for two days. She made me lamb chops with Roquefort sauce that, I must admit, will always be better than Elaine Stritch's. She complained about American women and had a charming name for her vagina. She called it her zizi.

Camille

When I was feeling lonely and unfulfilled, I could always go to the studio. Make the rounds, try to make them laugh, and meet up with a couple of the secretaries. At Universal one day, I had a great tryst on the African Queen, lying quietly on an empty sound stage, where it had been for years. Monte Davis was a big producer, having worked on many shows, and he was married to a big star. 
He had a French secretary by the name of Camille, a very classy Parisian woman. We would frequently have lunch at the commissary, which I couldn't have gone to myself. Downstairs, we had a love nest—a tiny room behind the telephone bank where we would get it on. Her murmuring in French and the sound of the studio hubbub just outside of the door was a delightful break in an empty afternoon looking for work.
There's One Thing That Never Gets Old…
The Psychologist

I saw her in the gym every day. She was a psychologist, and we had a game we would play. At night, I would go over to her place and we'd switch roles. To unwind, Jane would sit in the chair where all her patients usually were, holding a little bell. I would sit across from her in her chair—the doctor's chair. (My mother always wanted me to be a doctor.) Jane would demonstrate the patient's symptoms. She would play the patient and I would play the doctor doing a clinical work‑up on her. Every time I made a mistake, she'd ring the little bell.
"No, that's wrong," she'd say, pouring me another Wild Turkey in a lovely crystal snifter. Right or wrong, it always ended the same way: on the rug, where we'd make passionate love.
The Painter's Wife

I have no idea what her name was. I never even asked. I saw her in a traffic jam and ten minutes later we were in the back of my ever‑ present truck, just ravishing each other. I never saw her again and realized what I had been doing was a cover, and I needed to stop.
Rosie

But then there was Rosie. I met her on the beach. It was after I realized my pursuits were shallow, unproductive, not lasting, and preventing me from having the committed, intimate relationship I really craved but probably was afraid of. I had made a promise to myself that I was going to stop my fatuous chases and turn over a new leaf. 
Then I saw Rosie, this beautiful red‑ head, as we both went out for a swim. She gave me a coy, Ipana toothpaste smile as we emerged from the waves.
But remember: New leaf. Turning over. And she had two little ones with her. I went back to my mat and took a nap on the sand. There I was, at Malibu Beach, exercising uncharacteristic control. I was proud of myself.
But upon awakening, I realized Miss Ipana had moved closer as I slept. She was about fifteen feet away and was calling to me, holding up a magazine.
"What do you think of this?" she asked.
I crawled through the hot sand to her blanket, where she handed me a copy of Redbook magazine, open to an article about husbands and premature ejaculation. My new lifestyle immediately went out the window. She had vivid freckles and pendulous breasts. So much for the new leaf.
"You know about this?"
"Well, yeah. It's a common sadness. From what I understand.
Which I, of course, personally don't."
"I don't know what I am going to do," she said, and confessed her problem, which was hurting her marriage. Her husband was a hedge fund manager and retired athlete.
"My Teddy is an Adonis," she said. "He's great in the sack.
But I don't have enough sex and I'm really horny."
"Oh, Rosie, that's awful," I said. That familiar twinge in my back was occurring again. I looked into her limpid brown eyes. "Rosie, you can remedy that."
"How, Johnny?"
"Well, Rosie," I said, looking into her beautiful brown eyes with sympathetic concern, "you should have an affair."
She'd already considered it, she told me, but thought it would be too complicated. Besides, her husband had a violent temper. Perfect.
"Besides, I know all of Teddy's friends," she said.
Desperate to help this poor, neglected woman, I deeply considered the situation for about three seconds. Then, I offered her a solution.
"Well, Rosie, you don't know me," I said, offering myself selflessly.
"I don't." She smiled.
The little pain in my back was getting worse. "Rosie, let's go in the ocean," I said seriously. 
"What?"
"Let's. Go. In. The. Ocean." She blushed.
"Oh, I get ya," she said. She was a really smart girl.
She sent her little ones away to get ice cream while I feigned looking for sand crabs on all fours while crawling into the water to conceal myself and my growing order. In the waves, I was covered, and she met me there in the foamy Pacific. We held each other in the tide like two swimmers frolicking in the surf. 
It
wasn't easy. I lost traction, as the ocean was a bit rough, but I gave it my best. Big breath, push up from the bottom, thrust, big breath, push up from the bottom, thrust. Finally, the grand finale. And just in time, as the water was getting deeper. I looked at her.
"Are you crying?" I said.
"No," she said, laughing and pointing at the beach. Hundreds of onlookers were gathered at the shoreline, watching us as we were dragged out to sea. At the time, I didn't know what a riptide was. Then two lifeguards with orange paddleboards were coming for us. I waved them off.
"It's okay, guys, I've got her."
But they put us in a harness and towed us to shore. We made the Santa Monica paper the next day: unidentified actor helps save drowning woman. Even then, I couldn't get a mention.
It's important to remember, if you are ever caught in a riptide, don't swim against it. Swim parallel to the shore until you're out of it. This is, of course, much easier to do when you are uncoupled.
I realize now that most of the pain I felt over the years was from those I loved, and fearing the loss of that love, I always left first—prematurely in many cases, and to my own detriment— or never committed at all. I felt the need to protect myself and would never give anyone the power to hurt me again. 
My dalliances were enjoyable, because going from one inconsequential relationship to another was safe. But when they were over, I was alone, and the cycle began again. Luckily, physically intimate encounters weren't the only things I had to rely on when times got hard.
Excerpts from STAY INTERESTING by Jonathan Goldsmith. Reprinted by arrangement with DUTTON, a member of Penguin Group (USA) LLC, A Penguin Random House Company. Copyright © 2017 by Jonathan Goldsmith