Sydney Sweeney Rocks Out In Rolling Stones' 'Angry' Music Video
See a leather-clad Sweeney get down to the Stones' latest single.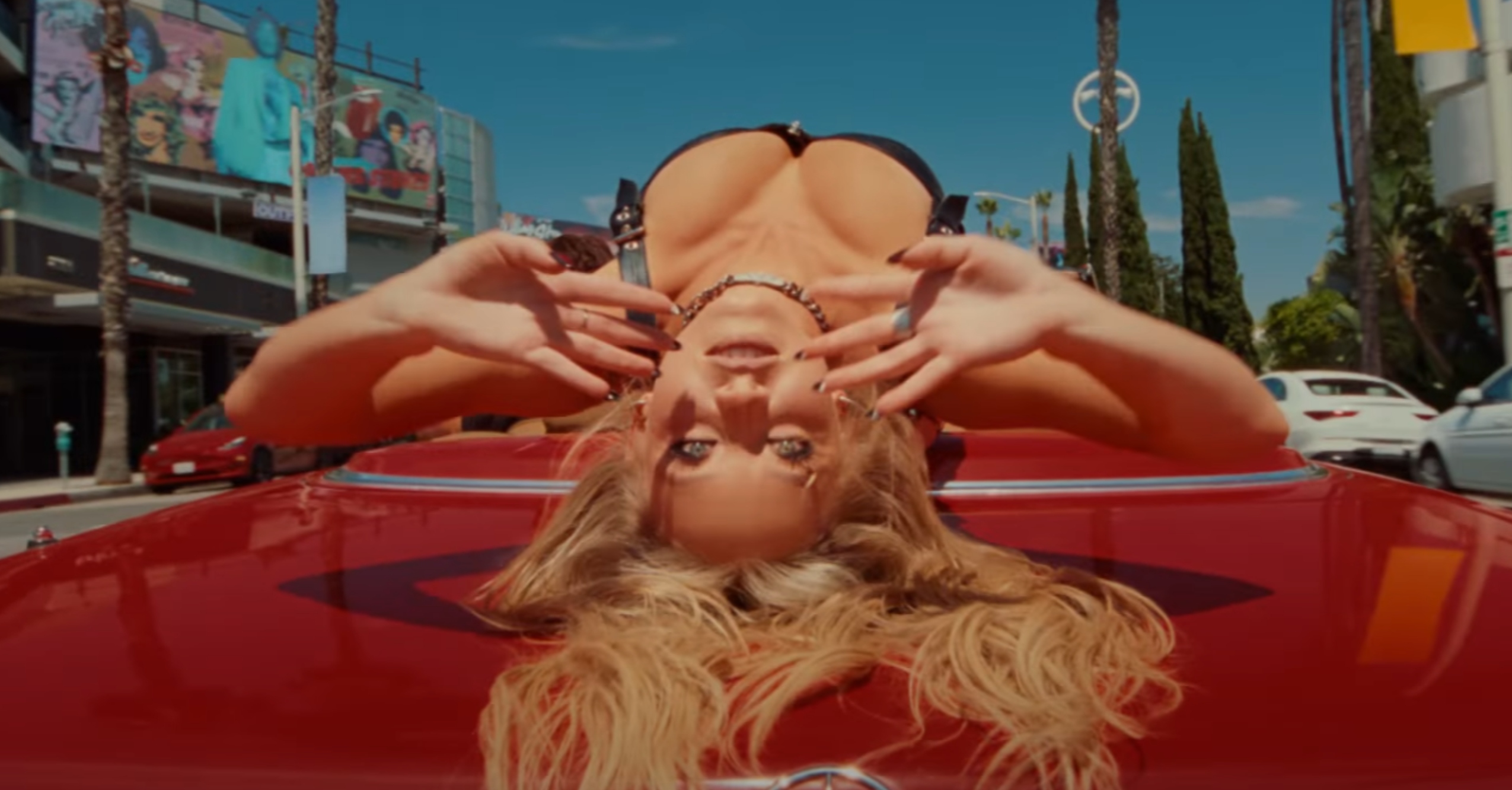 (YouTube/The Rolling Stones)
"Rock 'n' roll Syd" has truly arrived. Sydney Sweeney is the swoon-inspiring star of the Rolling Stones' music video for the legacy rockers' new single "Angry," and fans' reactions have been anything but.
Weeks ago, the Euphoria star's stylist, Molly Dickson, spawned headlines when she offered a behind-the-scenes look at Sweeney's daring leather outfit, comprised of a Versace corset, studded briefs, barely-there star-cut chaps, fingerless leather gloves and a chain choker. "Rock n Roll, Syd 🤘 Can't wait for you guys to see this music video," the caption teased.
The wait is now over. The Maxim Hot 100 Hollywood Heartbreaker is front-and-center for the entirety of the video's nearly four-minute runtime as she dances and strums an air guitar down Hollywood's Sunset Boulevard in the back of a red 80s-era Mercedes 380SL convertible, surrounded by archival Stones footage projected on billboards.
According to the New York Post, Sweeney originally posted a clip to IG with the caption, "Sydney + The Rolling Stones = PERFECTION. Iconic. The Rolling Stones aren't bad, either!" It appears that the caption has since been edited to simply read, "THE ROLLING STONES." Regardless, fans are eating it up.
"Damn, Miss Syd is a cultural icon at this point," one commenter wrote, while another added, "My fiancé just dropped his phone into a plate of spaghetti when I told him to watch this."
A third said, "Alicia Silverstone x aerosmith vibesssss," referencing the trio of Aerosmith music videos that helped launch the Clueless star's career in the mid-90s. The comparison isn't perfect, as Sweeney is already one of Hollywood's hottest properties, thanks largely to her roles in HBO's Euphoria and White Lotus Season 1.
In a press conference with band members Mick Jagger, Keith Richards and Ronnie Wood, Sweeney revealed just how honored she felt to be a part of the project.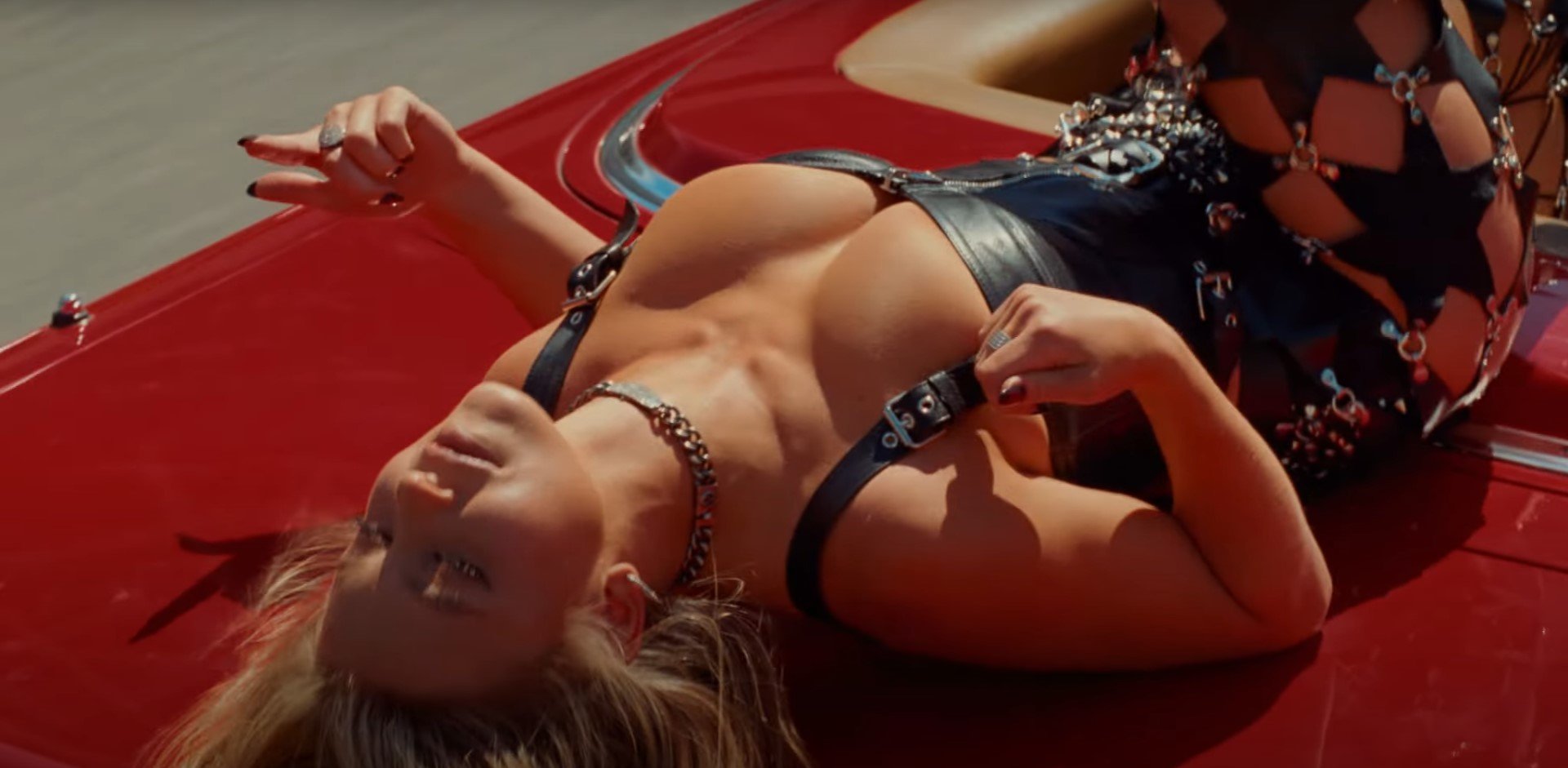 "I freaked out and called my family," Sweeney said, per the New York Post. "This is the biggest thing ever. I didn't know it was going to be the first single but I love the song, it's stuck in my head."
"Angry" is their first single off Rolling Stones' upcoming album, Hackney Diamonds, which is the band's first full-length project since 2005.
This isn't the first time she's lent her acting talents to a musical project. She starred in Mod Sun and Machine Gun Kelly's Downfalls High film in 2021 and palled around a carnival alongside Halsey's in the singer's music video for "Graveyard" in 2020.
But, as we previously predicted, her Rolling Stones spot definitely marks her hottest musical endeavor to date.