Watch 71-Year-Old Sylvester Stallone Do Pull-Ups With a 100-Pound Weight on His Waist
Sly's ultra-intense workout would make Rocky proud.
Rocky Balboa/sylvesterstallone.com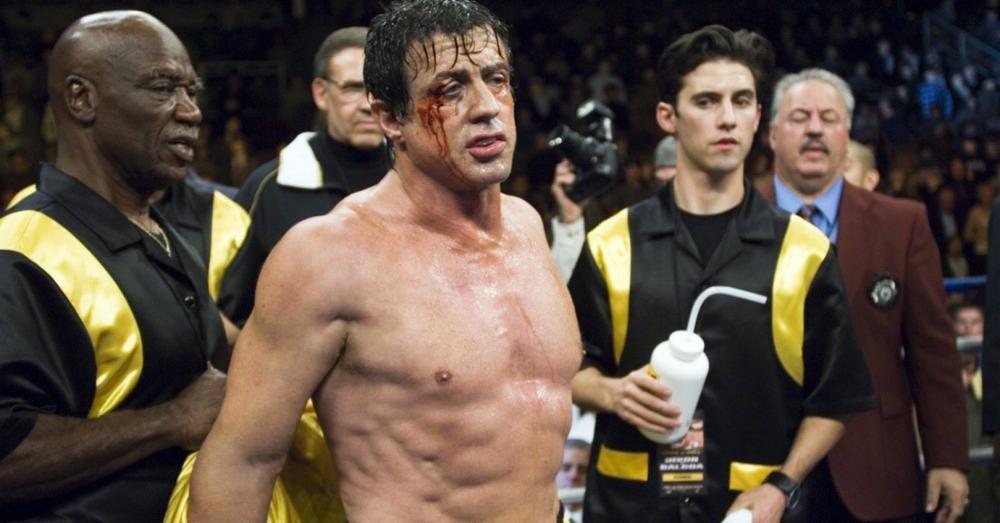 Sylvester Stallone's driver's license says he's 71, but the action movie icon doesn't feel that old. In a new Instagram video, Stallone pulls off multiple pull-ups with a 100-pound weight around his waist, and as the caption accompanying the video says, "You're only as old as you and your joints feel!"
https://www.instagram.com/p/BgRXatGj4YD
Clearly, Stallone isn't feeling that old as he gets into shape for Creed II, which goes into production later this summer. 
https://www.instagram.com/p/BfTuSRtjyt6
He's not the only one breaking a sweat either. Dolph Lungren, who will return to the Rocky franchise as Ivan Drago in Creed II, also posted a work out video recently. The six-minute montage shows the 60-year-old, who had hip surgery just six months ago, in the gym and hitting the heavy bag as he tries to get camera-ready. 
https://www.youtube.com/watch?v=f0AIA6-TYmY
Stallone, who recently had to refute a rumor that he was dead, has been posting a lot of workout videos on Instagram lately. And it makes sense that he's going so hard. It's not just Creed II that he's preparing for. After many delays, Expendables 4 will reportedly start shooting this summer. At least that's what MMA legend-turned-actor Randy Couture recently said. 
"I'm excited about Expendables 4. Right now, we're scheduled to start filming in August and hopefully we're able to stay on schedule. It sounds like we're coming back to Bulgaria, which is exciting. I've spent a lot of time in Sofia and Varna and I'm excited to come back. I love the people (there), I love the food and I'm excited to come back."
Not much else is known about the fourth installment of Stallone's testosterone and gun powder-fueled action flick—except that it will feature lots of gratuitous shots of his chiseled old bod. As Stallone indicated earlier this year, with a full production slate ahead of him, he's dead set on getting back into "movie action shape."
https://www.instagram.com/p/BdeJQQ2DGeO