Inside the Wildly Erotic 'Illuminati Ball' New Year's Eve Bash
This is a hell of a sexy way to enter 2019.
(Photo: Getty)
Inspired by the legendary 1972 surrealist Illuminati Ball thrown by the Baron and Baroness de Rothschild in France, New York City got a taste of the secret society at the New Year's Eve bash of the same title: The Illuminati Ball.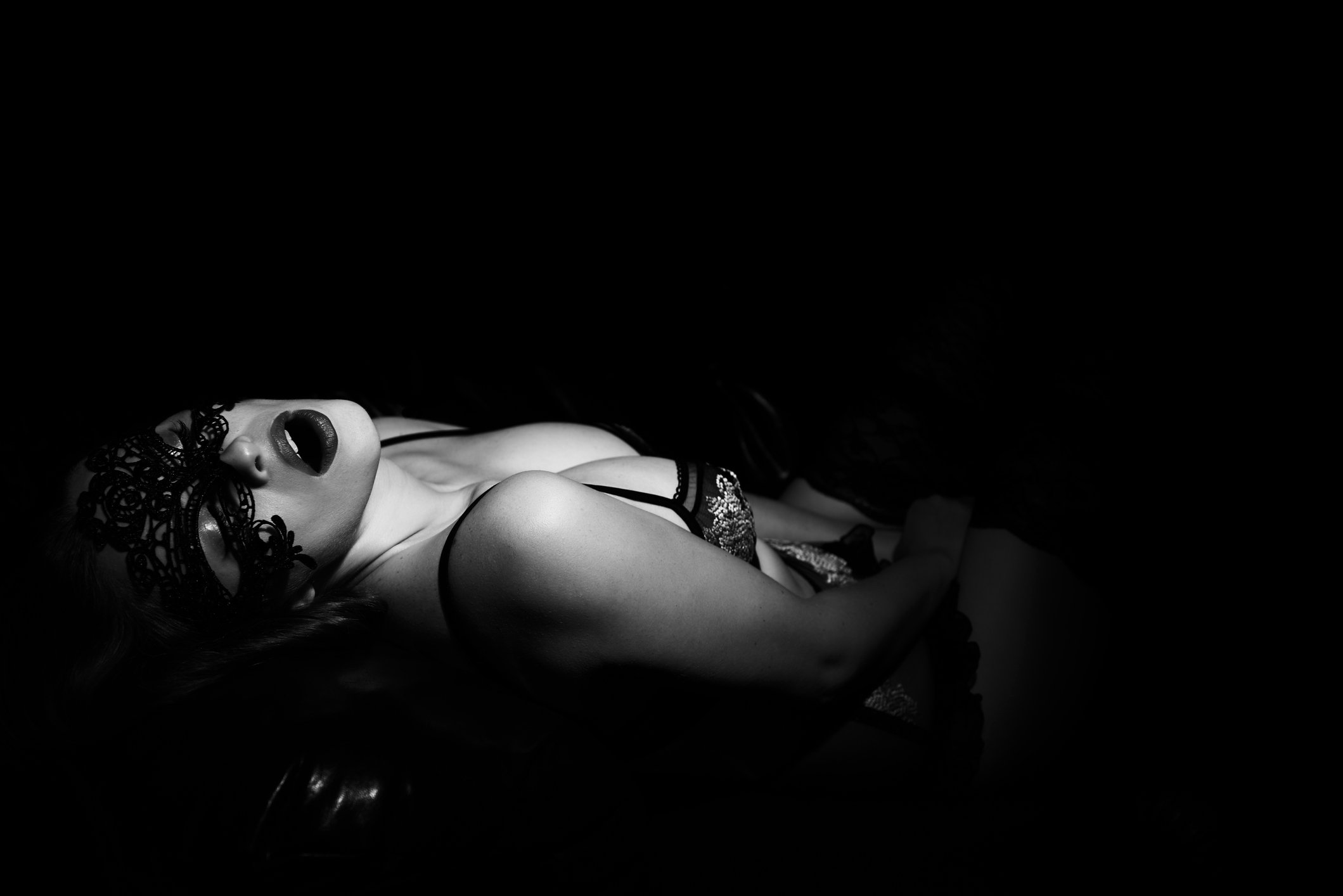 And with tickets costing up to $400, the provocative party didn't disappoint, with surreal eroticism, dark rituals, and a sensual and luxurious atmosphere.
https://vimeo.com/253370035″ tml-render-layout="inline
Held at the historic Weylin in Brooklyn, New York — a Victorian-era bank — the erotic fete took guests through an evening full of esoteric Illuminati-style rituals.
Those rituals included acts like faux human sacrifices, Illuminati "leaders" in ornate animal masks—to conceal identity and add a bit of sexy, unsettling mystery—eroticism, and pyrotechnics…all accompanied by multiple open bars which added to the fun.
After picking out a mask from The Masking Room, partygoers in floor-length gowns and tuxedos were led to the Domed Ballroom, where they were welcomed by "Baron de Rothschild," a.k.a. the Pig King, who wore a rococo pig mask adorned with the Mona Lisa on both sides.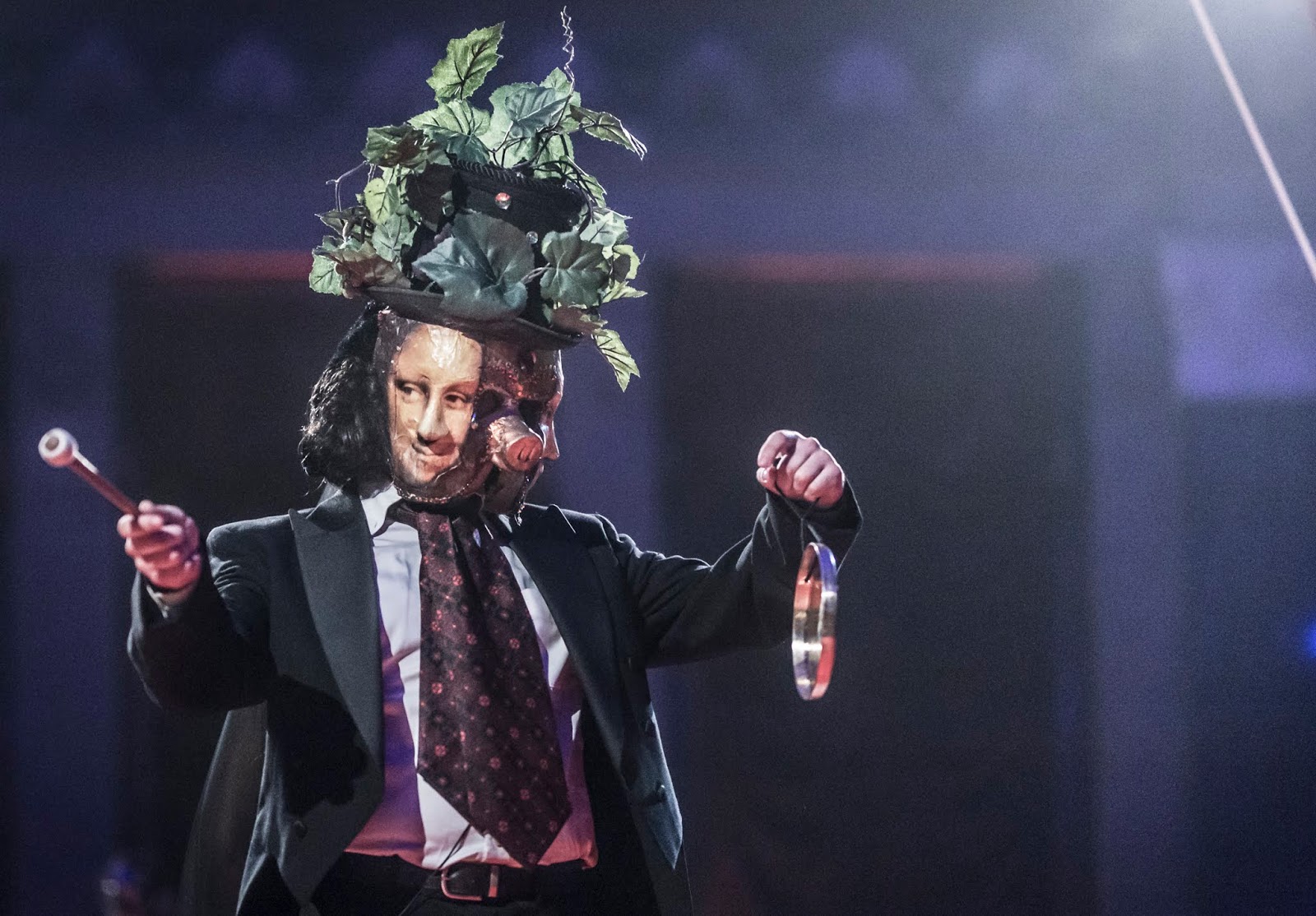 Accompanying him was his pregnant wife, the "Baroness de Rothschild," who at one point gave birth to a pig in a gimp mask.
Throughout the night, different activities and performances took place in various rooms and floors of the building, with themed rituals for wealth, love, basic needs, fame, respect.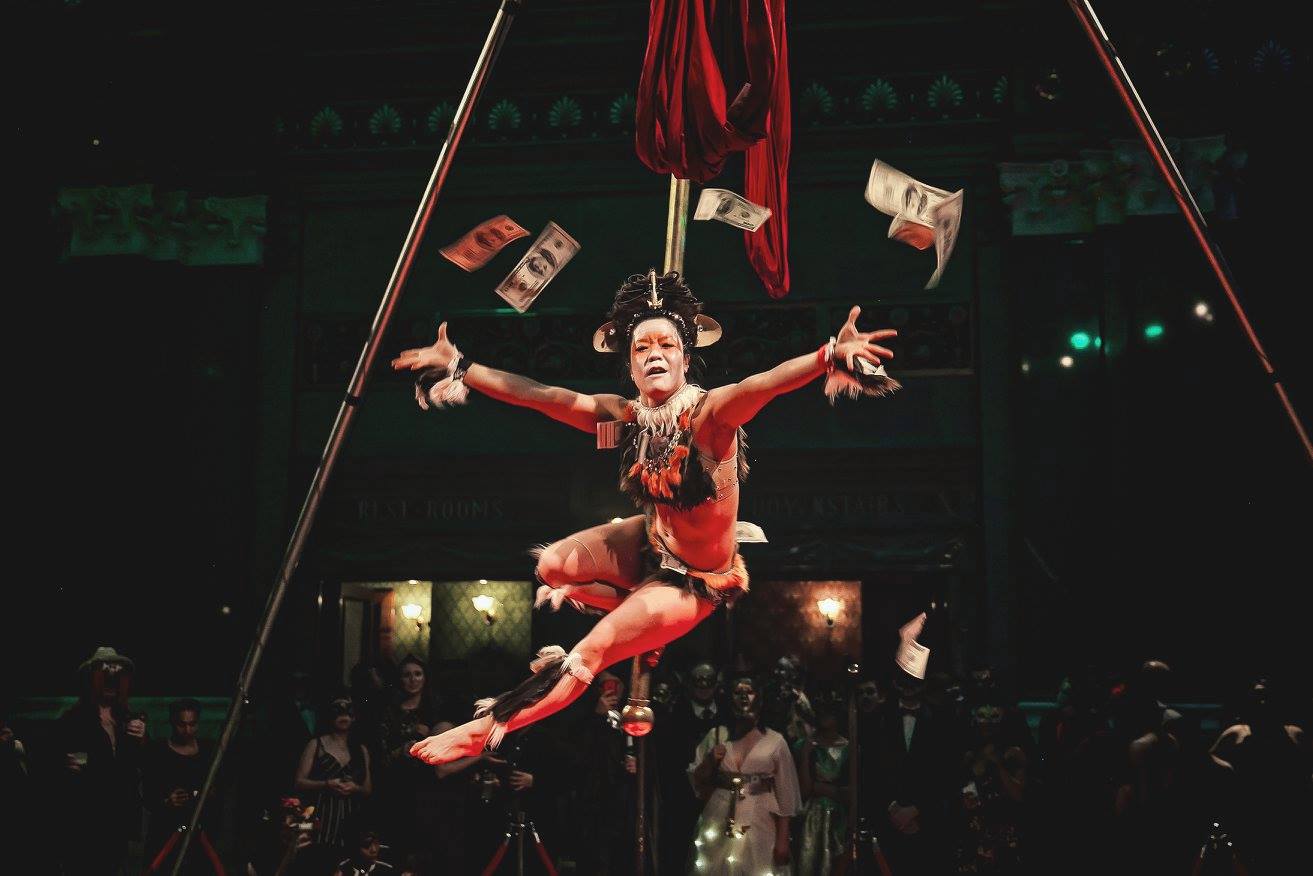 "Wealth" was led in a room called they Bank Vault by the Pig King himself. Guests simply entered  the vault and grabbed as much money as they could hold.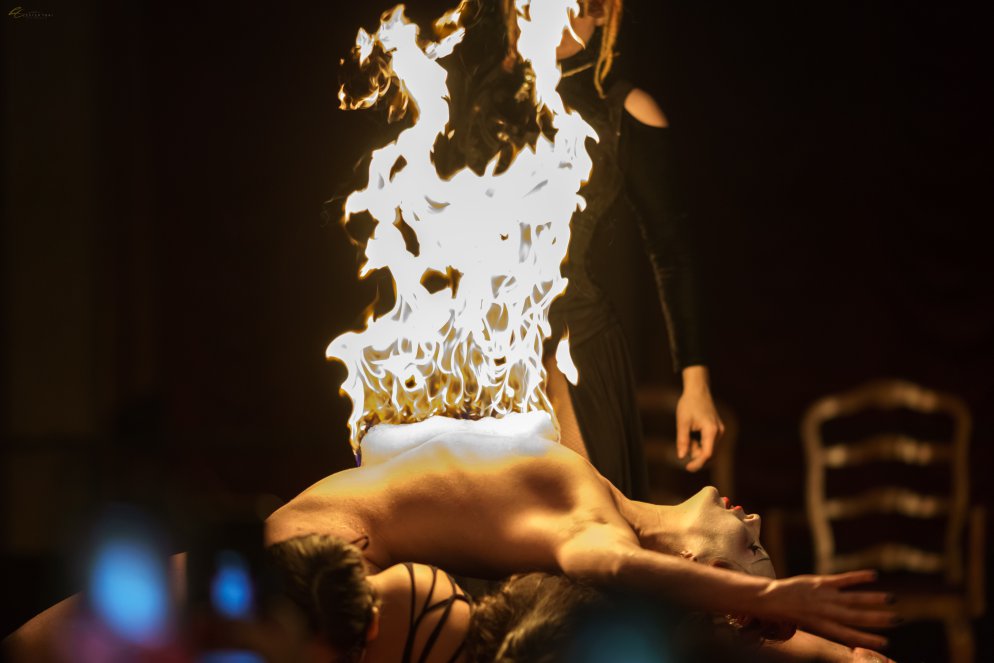 But while the rituals were different, there was one consistent theme through the entire evening: Everything was incredibly sensual, a la Eyes Wide Shut.
But don't get me wrong — this definitely was not a sex party, and Cynthia von Buhler, the creator of the Illuminati Ball, wanted to make that very clear. There's no real sex, but plenty of teasing and nudity. 
After all, sometimes it's sexier to leave a little bit to the imagination.
In the gallery above, check out some NSFW pictures of the Illuminati Ball, a.k.a. the sexiest New Year's Eve party New York has ever seen.