'The Mountain' From 'Game of Thrones' Bench-Pressed His Tiny Wife While Getting a Tattoo
Hafþór Júlíus Björnsson can't stop lifting his wife in the gym and sharing the freaky fitness videos.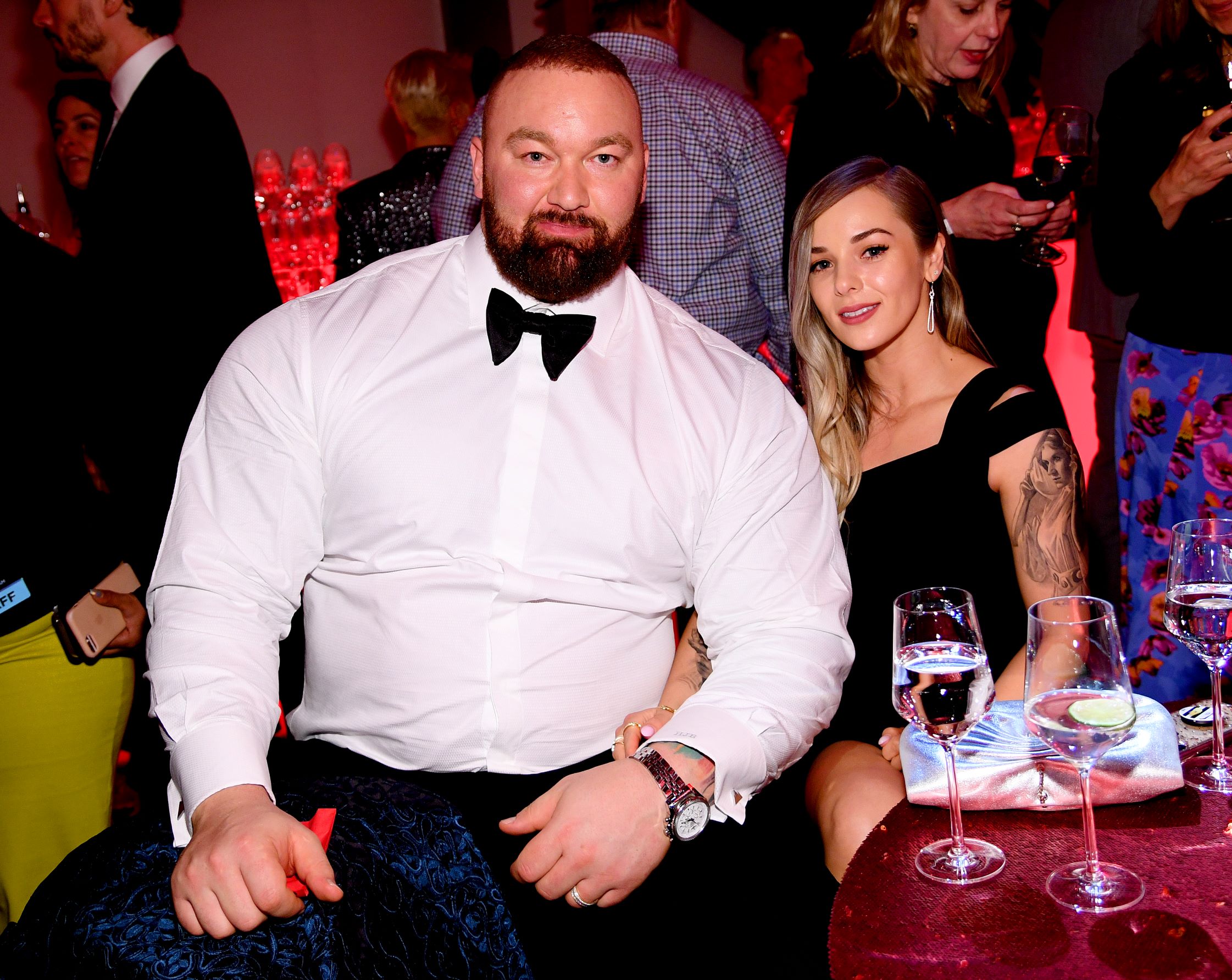 Hafþór Júlíus Björnsson, aka "The Mountain" from Game of Thrones, will find a way to weight train—even if it means using wife Kelsey Henson as a barbell. 
The 6-foot-9-inch former World's Strongest Man shared a video recorded during his session with Icelandic tattoo artist Gunnar the Fifth in which he bench presses the 5-foot-2-inch Henson with absolute ease. 
https://www.instagram.com/p/B2orSrvgBlW
Björnsson captioned the post, "69… 70, 71 easy weight! Using my wife as weight while getting tattooed! No rest for the wicked!" We'd assume that rep count is a joke if he were anyone else, but this is the same beast of a man who pulled off a 1,041-pound deadlift for a world record at the 2018 Arnold Strongman Classic.  
As Bro Bible notes, Björnsson has a habit of lifting his wife up on the 'gram. Here he is shoulder pressing her with one arm… 
https://www.instagram.com/p/B2UyBa5gtFU
…and hoisting the toned beauty high above his head at Iceland's stunning Blue Lagoon. 
https://www.instagram.com/p/Bt4Kb3JguA7
Björnsson has even pulled the muscular party trick with uber-popular singer-songwriter Ed Sheeran: 
https://www.instagram.com/p/B1CVEWeBiQ6
Henson is no slouch in the strength department, either. Men's Health reports that she once towed a towed a Dodge Ram pickup to celebrate leg day—watch that feat at the end of the video below:  
As for Björnsson's fresh ink, a follow-up Instagram post reveals a menacing black, red and white skull with a dagger speared through the mouth. 
https://www.instagram.com/p/B2uDVdWA66R
#Beastmode.