This Trailer For The Bobby Knight '30 For 30′ Is a Seriously Wild Ride
"I know the tape's gonna show me not choking the kid."
If you watched Indiana University basketball any time between the 1970s and the year 2000, you knew that coach Bobby Knight was one part General George S. Patton and two parts violent, abusive maniac.
No one could argue with the fact he was a winner, though. That said, Knight's career ended in scandal. By September 2000 the university didn't want the publicity of his blowups and possible abuse of his players anymore, and he was gone.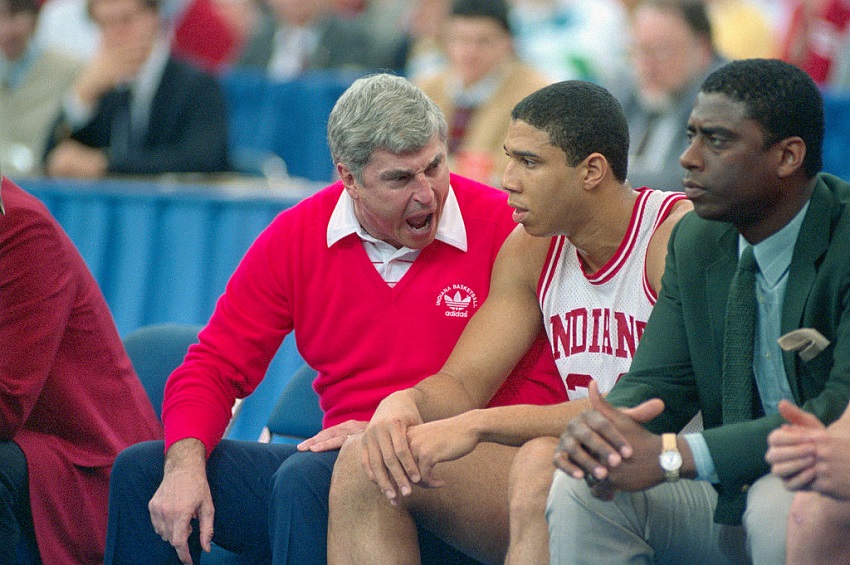 It looks like the incident that finally took Knight out—despite his astonishing record of 902 wins to 371 losses—will be the focus of this 30 for 30. 
Specifically, that was when a player named Neil Reed accused Knight of choking him during practice in 1997. Knight issued a strong denial but just a month after Reed made his claim on CNN, a tape of the choke came out. Knight was initially put on notice that the university wasn't going to put up with another incident. Then in September that year he grabbed the arm of a student he accused of being disrespectful, and he was done. 
IU fans and students were initially furious and the drama made for must-see TV with 24-hour coverage on ESPN. 
ESPN hasn't announced a specific date, but The Last Days of Knight will air sometime this spring.
h/t Brobible