Watch an Exclusive Clip from "The Wolf of Wall Street" DVD Extras
Go behind the scenes of one of the best movies of the year.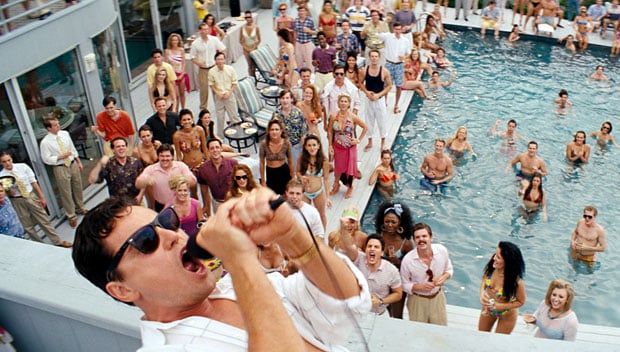 Paramount Pictures


Photo Courtesy of Paramount Pictures
Martin Scorsese's latest picture, The Wolf of Wall Street, is out on DVD and Blu-ray combo pack today, so if you missed it in theaters, now's your chance to find out what all the fuss was about. But, for starters, the fuss was about Margot Robbie – quite possibly the sexiest new actress in Hollywood. It was also about Leonardo DiCaprio's Oscar-nominated performance as drug-addled Wall Street thief Jordan Belfort. And let's not forget about Jonah Hill's (likewise Oscar-nominated) turn as a fatty with bad veneers and a worse coke problem. In short, The Wolf of Wall Street is everything you could want from a movie.


In honor of the DVD release, here's an exclusive clip from the special features, in which DiCaprio, Rob Reiner, and others talk about shooting the film, working with Marty, and more.




Also on Maxim.com:
Watch an Exclusive Clip from "Dom Hemingway" Starring Jude Law