Yeah, Baby! Mike Myers Says He 'Would Love' To Make 'Austin Powers 4'
Another shagadelic sequel featuring the bucktoothed British spy may be in store.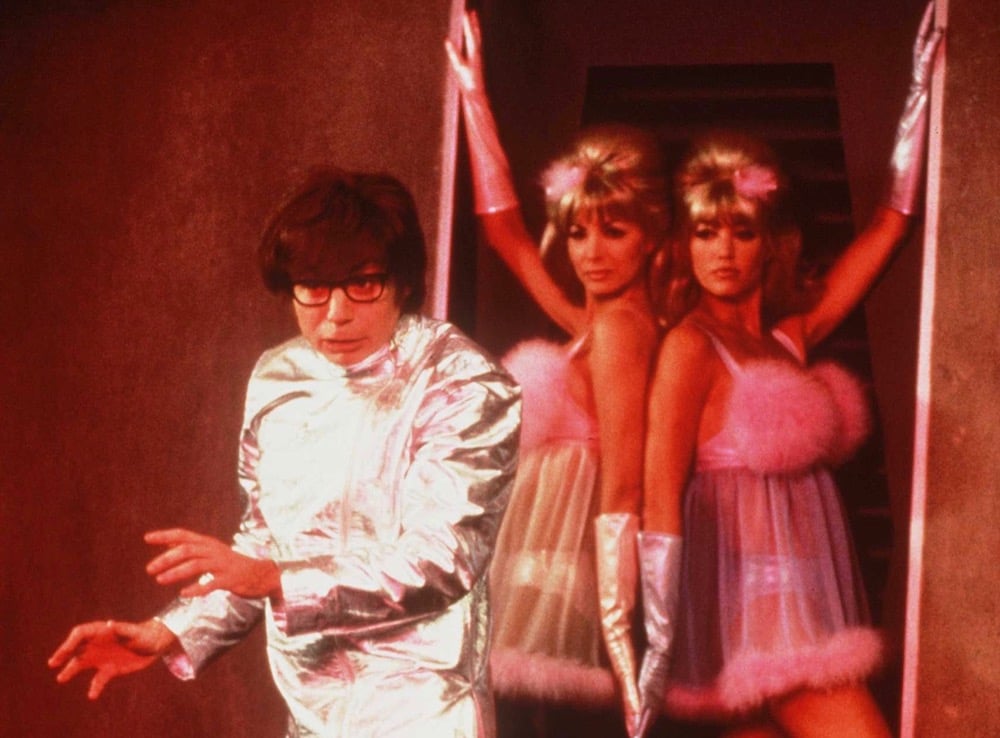 Mike Myers is game to play Austin Powers in another shagadelic sequel, two decades after the raunchy, bucktoothed British spy last appeared on the silver screen.
The actor and Saturday Night Live alum said he "would love to do" Austin Powers 4 on a recent SiriusXM show, but turned tight-lipped when asked about the details.
"I can neither confirm nor deny the existence or non-existence of such a project, should it exist or not exist," he said, per The Independent.
When the host said that Myers' response "felt like a confirmation," he remained coy. "It was a non-confirmed confirmation confirmation."
Myers is currently promoting The Pentaverate, a comedy series he created in which he plays eight different characters alongside Ken Jeong, Keegan-Michael Key, Debi Mazar, Richard McCabe, Jennifer Saunders and Lydia West.
See the synopsis below:
What if a secret society of five men has been working to influence world events for the greater good since the Black Plague of 1347? As this new series begins, one unlikely Canadian journalist finds himself embroiled in a mission to uncover the truth and just possibly save the world himself. Remember, the Pentaverate must never be exposed!
The show, out now on Netflix, is the first Myers has created in 2008's panned The Love Guru.
As for Austin Powers, Myers has entertained the idea before of continuing the franchise, which is comprised of 1997's Austin Powers: International Man of Mystery, 1999's The Spy Who Shagged Me, and 2002's Goldmember.
On a press run for 2018's Margot Robbie-led thriller and box office bomb Terminal, he teased the idea of doing "a movie from Dr. Evil's perspective. So it would be Dr. Evil 1, Austin Powers 4, is how I would roll."
Perhaps that's the project Myers can "neither confirm nor deny."