You Can Now Dine Next to an Original Banksy Painting at This Las Vegas Eatery
It's one of the only restaurants in the world where you can chow down next to an original work from the street art legend.
(Photo: Clint Jenkins)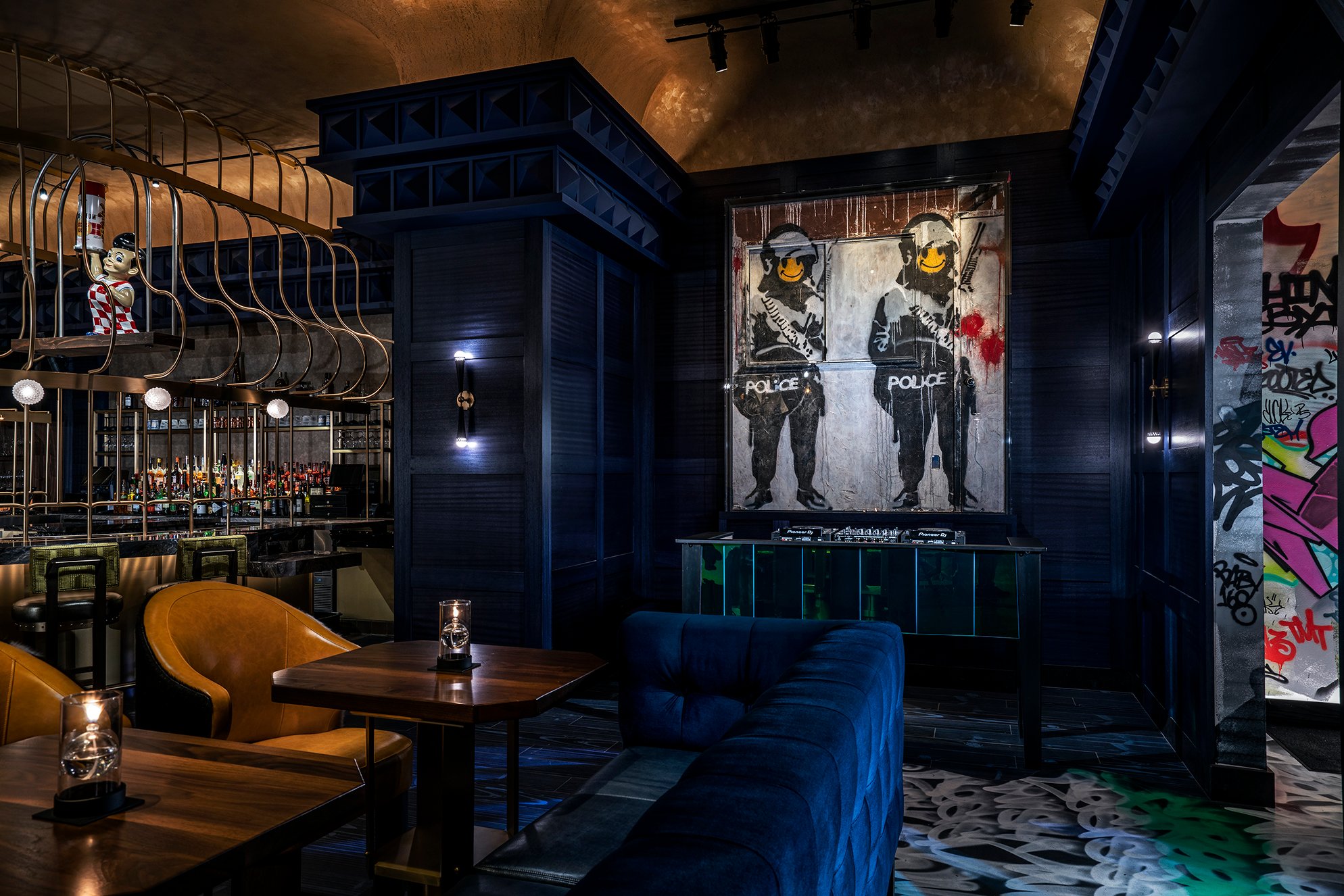 At the Palms Casino Resort, the first permanent Banksy art piece has found a home at the luxe hotel's Greene St. Kitchen, making it one of the only places in the world you can eat and hang out next to an original Banksy painting.
The work is a 2002 spray-painted piece titled Smiley Coppers Panel I, featuring two armed police officers with yellow smiley faces.
The Banksy piece joins other street art from artists including Kenny Scharf, Cleon Peterson, Vhils, Pose, Martha Cooper, DabsMyla, and Slick, all on display throughout a series of five spaces in the restaurant, which is operated by Clique Hospitality and designed by Rockwell Group Las Vegas.
The five spaces in the venue were designed to reflect urban street life, and is entered through a "speakeasy" video arcade with a 1980's 8-bit video-inspired tiled floor and classic games along the walls.
A secret door on a vending machine leads to a tunnel painted by New York City-based graffiti artist CES, and pays homage to NYC's 80's and 90's street art with layers of tags that represent graffiti artists like Seen, P-Nut, Blaze, and Stay High 149.
"You can spend all day in there and think you catch everything and the next day you find something new," says Tal Cooperman, Creative Director at the Palms.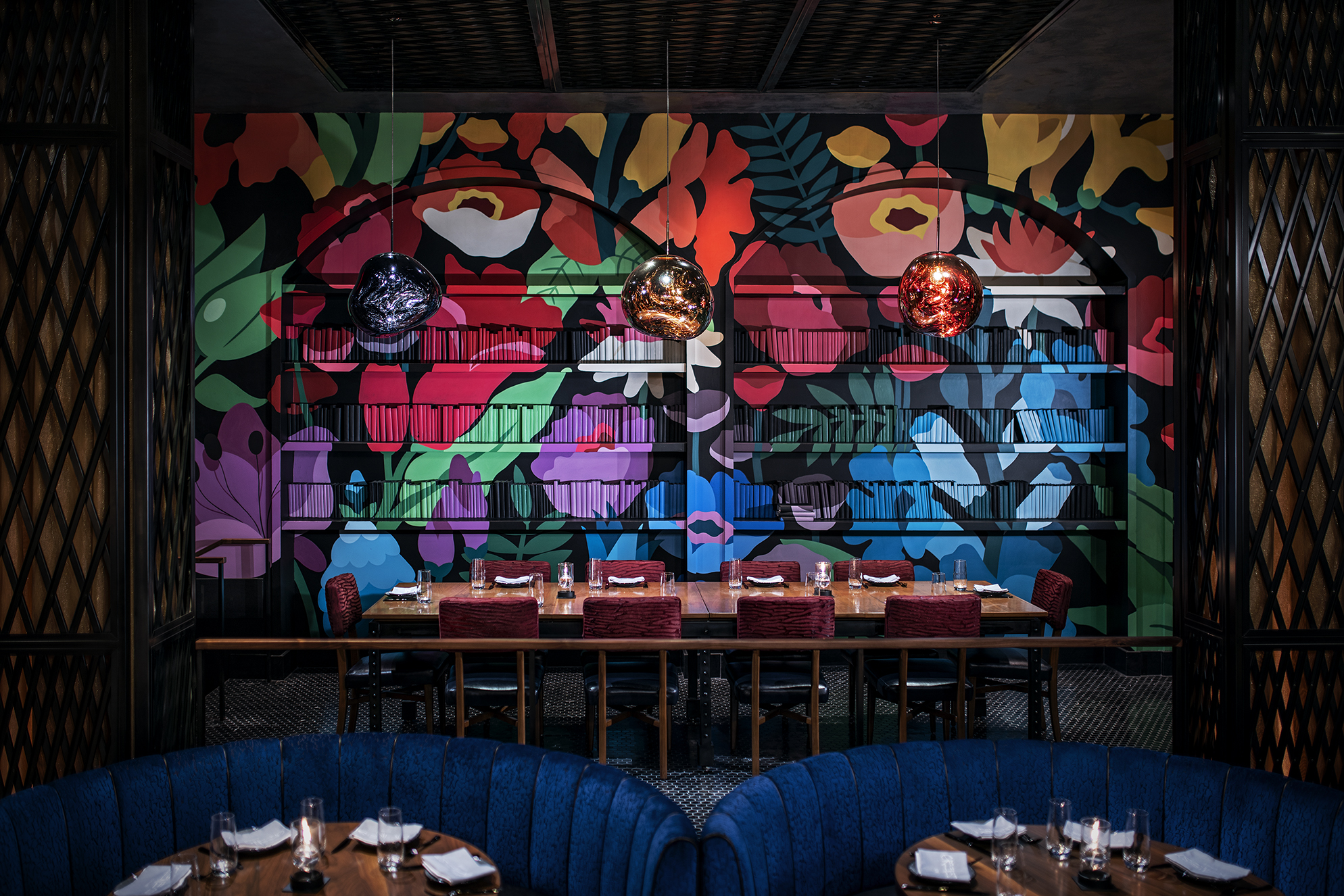 The Greene St. Kitchen isn't the only place at the Palms to find priceless artwork, though. The Palms has an extensive collection throughout the hotel, with work from the likes of Damien Hirst, Jean-Michel Basquiat, and Andy Warhol.
The hotel's Empathy Suite, for example, which happens to be the world's most expensive hotel room at $100,000 a night (with a two night minimum, of course), was designed by Damien Hirst himself in collaboration with Bentel & Bentel, and features six original works from the artist.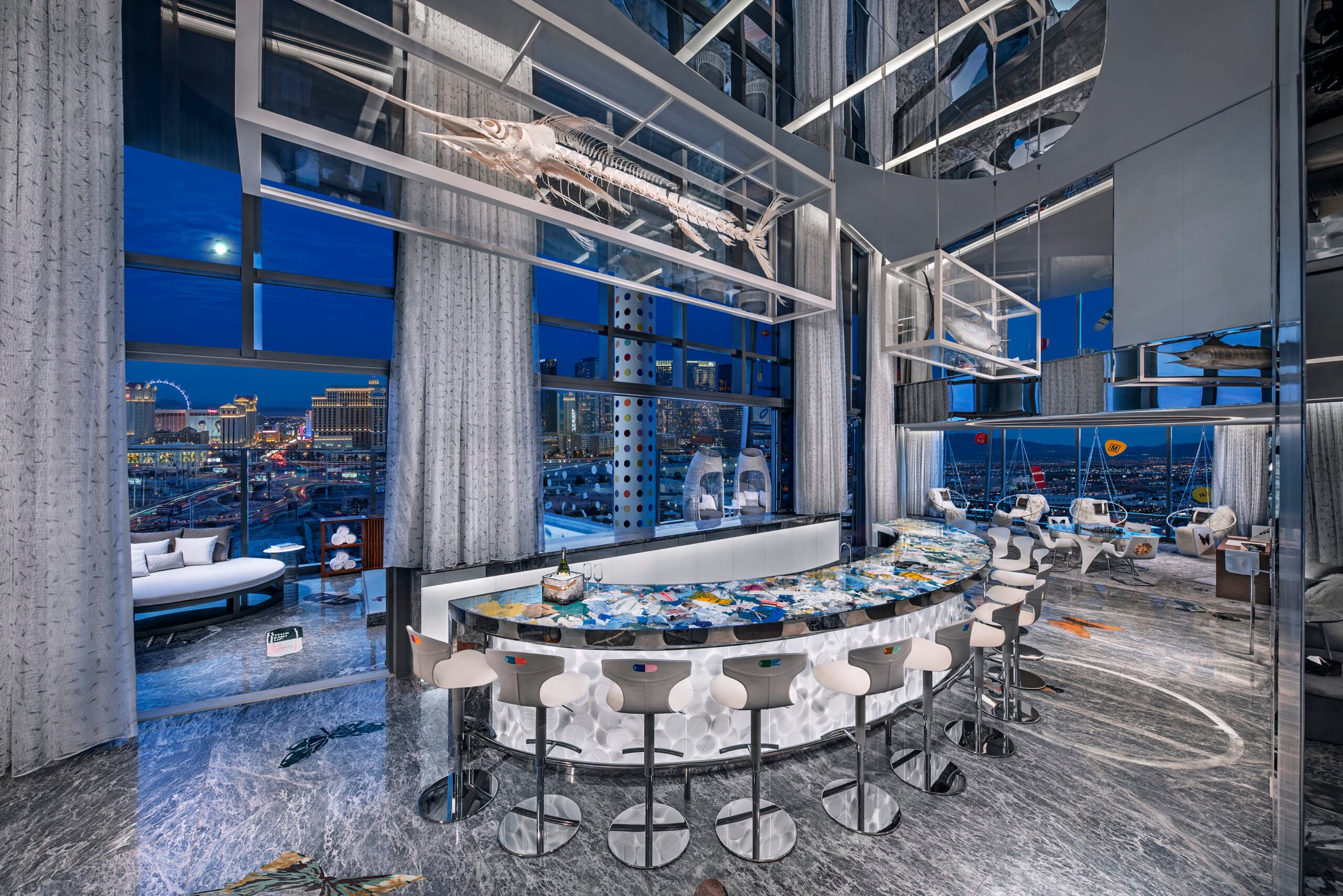 Plus, another one of the luxuriously extra rooms at the Palms — the Hardwood Suite — has a basketball court painted by L.A. artist Joshua Vides, making the entire court a piece of art.