Bowmore Teams With Aston Martin For 52-Year-Old Scotch In Decadent Decanter
The impressive Scotch marks the latest release in the ongoing creative partnership.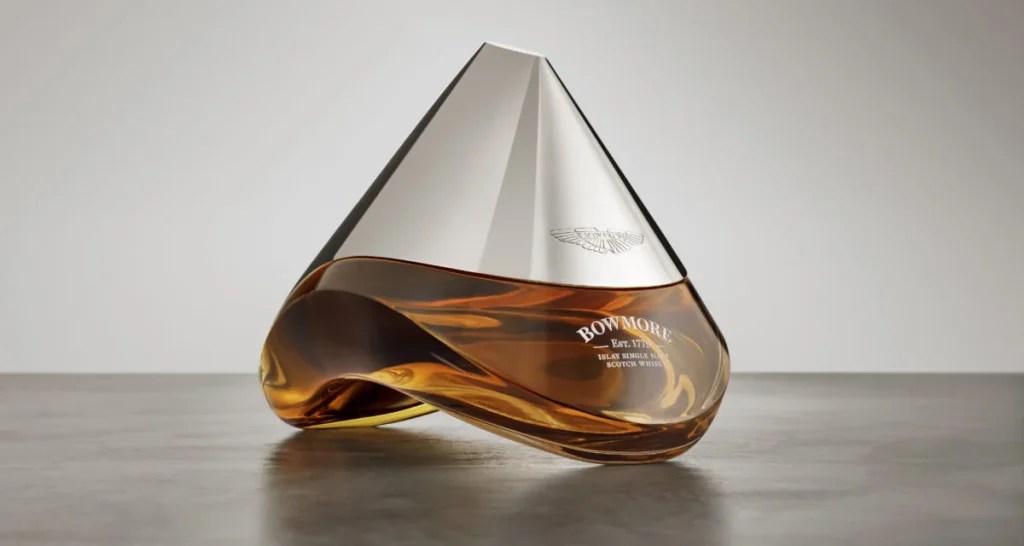 It's impressive enough to come across a Bowmore Scotch aged more than five decades, but when the liquid itself is delivered in an insanely cool decanter, the ante is upped even further — such is the case with the latest release from Bowmore and Aston Martin.
The two legendary brands have teamed up in the past on some impressive examples of the world's best Scotch (arguably) but the Bowmore Arc-52 might be the coolest-looking (and best-tasting) yet.
The limited-edition offering finds the five-decade-old Scotch delivered in a decanter that's truly out of this world and one-of-a-kind, using smooth lines and impressive curves — not unlike an Aston Martin vehicle itself, as luck would have it.
"Working with Aston Martin remains hugely rewarding and fascinating for me," Bowmore Master Blender Ron Welsh said. "It continues to inspire us and show us a different way of working, with absolute precision and has allowed us to create what, in my opinion, is the best Bowmore over 50 years old that I have ever tasted."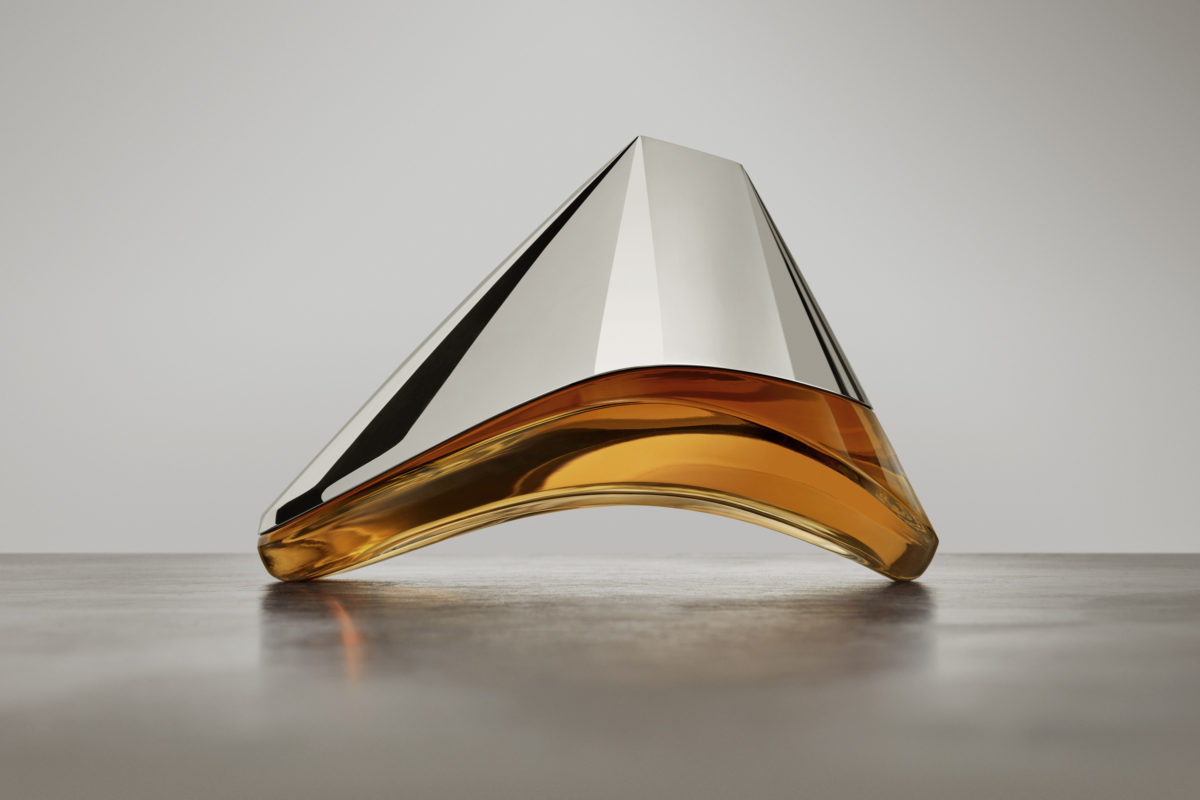 The luxurious Scotch doesn't come cheap — note the $75,000 price tag — but it's a price tag befitting the process and the partnership itself.
The liquid hails from two casks (one sherry, one American Oak ex-bourbon hogshead), and clocks in at 42.3 percent ABV.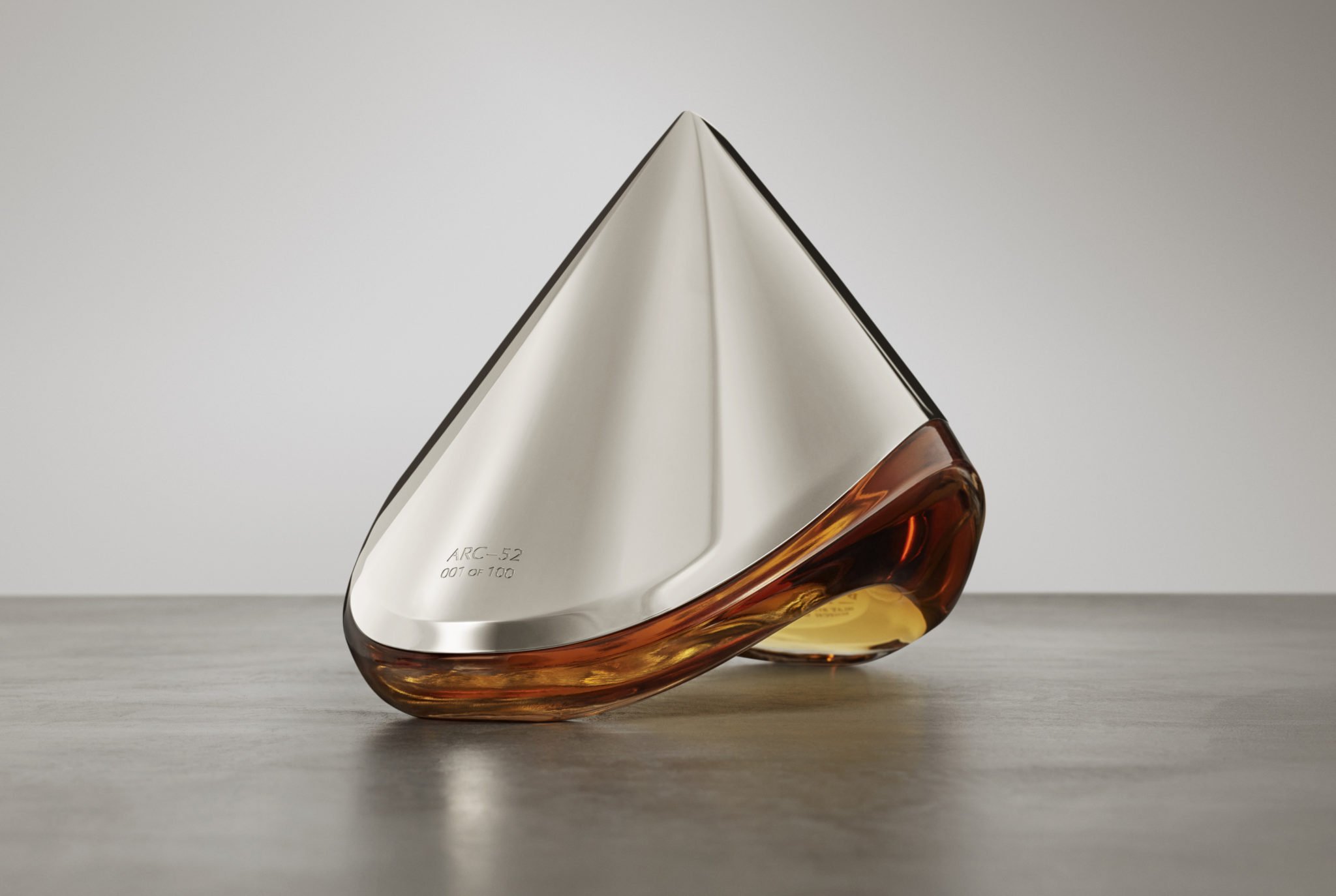 Try this frankly incredible whisky and prepare to be wowed by citrus, tobacco and light wheat on the palate, to go along with fruit and vanilla notes on the nose.
The end result is as remarkable as the vessel in which it's delivered: If this is the latest and greatest from Bowmore and Aston Martin, there's no telling what the next step in this fruitful creative partnership might be.