Exclusive First Look at Stag-Adorned Tequila Cazadores Añejo Cristalino
Good news, tequila-loving deer hunters.
Cazadores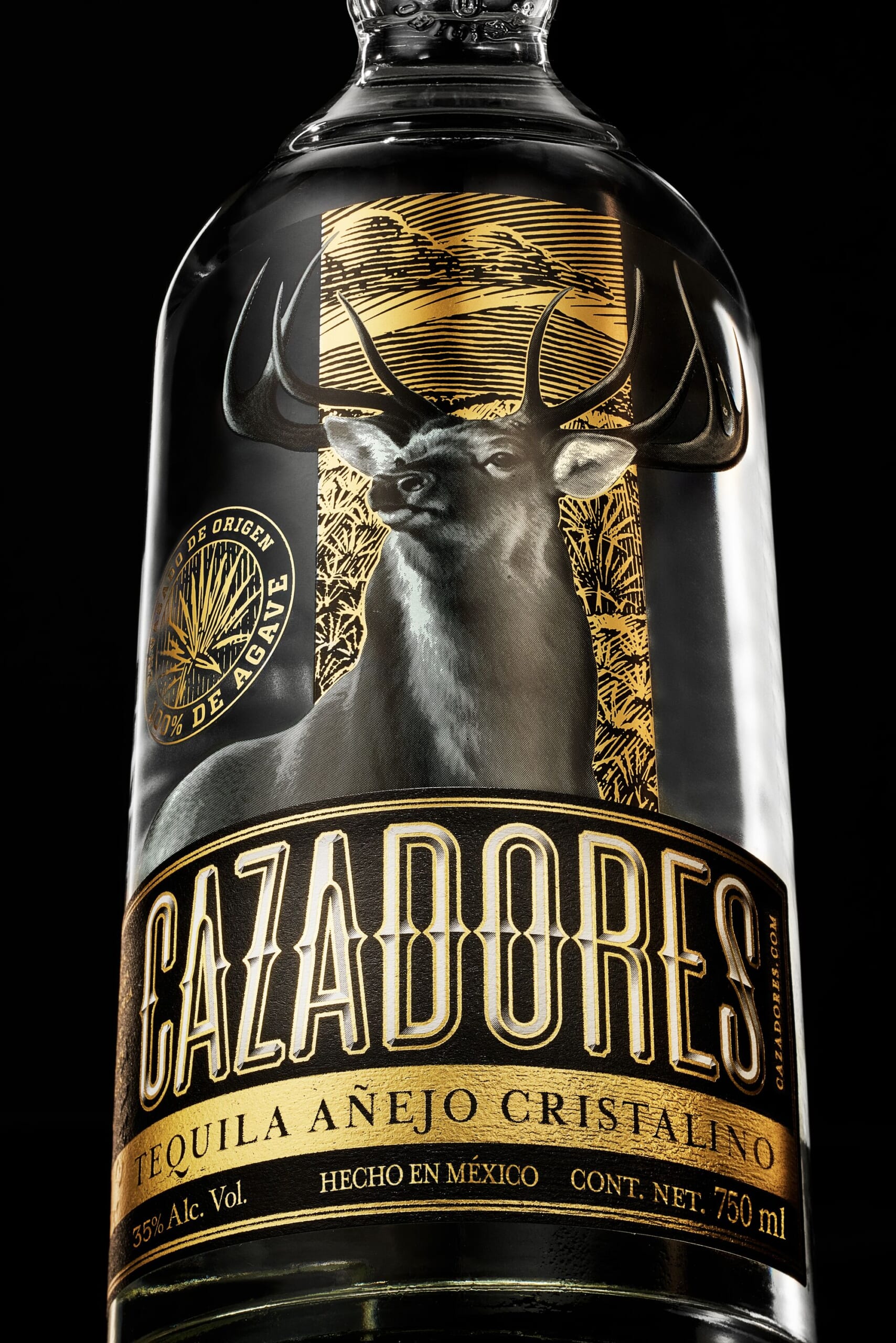 Tequila Cazadores just launched an all-new Añejo Cristalino bottle that comes wrapped in a label adorned with an awesomely-antlered stag. 
The animal is a signature of the tequila company's branding–cazadores means "The Hunters", after all–and was inspired by founder José María Bañuelos seeing wild deer running through his agave fields.
Inside the bottle, drinkers will find a simple, 100% blue Weber agave tequila made in the highlands of Jalisco, Mexico that's based on a family recipe from 1922.
Cazadores Añejo Cristalino owes its signature sheen and transparency to its slow filtration process. When the tequila has completed its two year aging requirement, activated charcoal is added to the liquid to absorb its caramel color. That mixture is then sent through a press filter to capture the charcoal and tannins from barrel aging. 
"The result is a super smooth clear tequila with the sensory qualities of an añejo tequila- maintaining notes of aged wood, nuts, and apples," the brand boasts about its latest bottle.
The 40% ABV tequila is available now for $39.99.