Celebrate National Tequila Day With These Standout Bottles From Teremana & Curamia
Salud!
An untold volume of the world's most popular agave-based spirit will be shot, sipped and mixed into margs on National Tequila Day. For those thirsting for something other than the category's timeworn staples, there are two bourgeoning bottles to consider, along with some fresh twists on classic tequila cocktails.
The first will be familiar to any of the 330 million Instagram users who follow Dwayne "The Rock" Johnson. The mega-influencer and actor's Teremana—a portmanteau of the Polynesian words for earth (terra) and spirits (mana)—is made from fully mature, naturally sweet agave that's slow-roasted in traditional brick ovens and distilled using copper pot stills at the Teremana distillery, located amid Mexico's Jaliscan peaks.
Blanco, reposado and añejo expressions ensure there's a Teremana bottle for every application and palate, with the former quickly becoming a favorite among bartenders for mixing—try it yourself in these twists on the spritz and the marg:
Mana Spritz
2 oz. Teremana Blanco
2 oz. lemonade
.25 tsp grenadine
2 oz. soda water
Lemon
Combine Teremana Blanco, lemonade, and soda water in a highball glass with cube ice. Top with grenadine and garnish with a lemon wheel.
The People's Margarita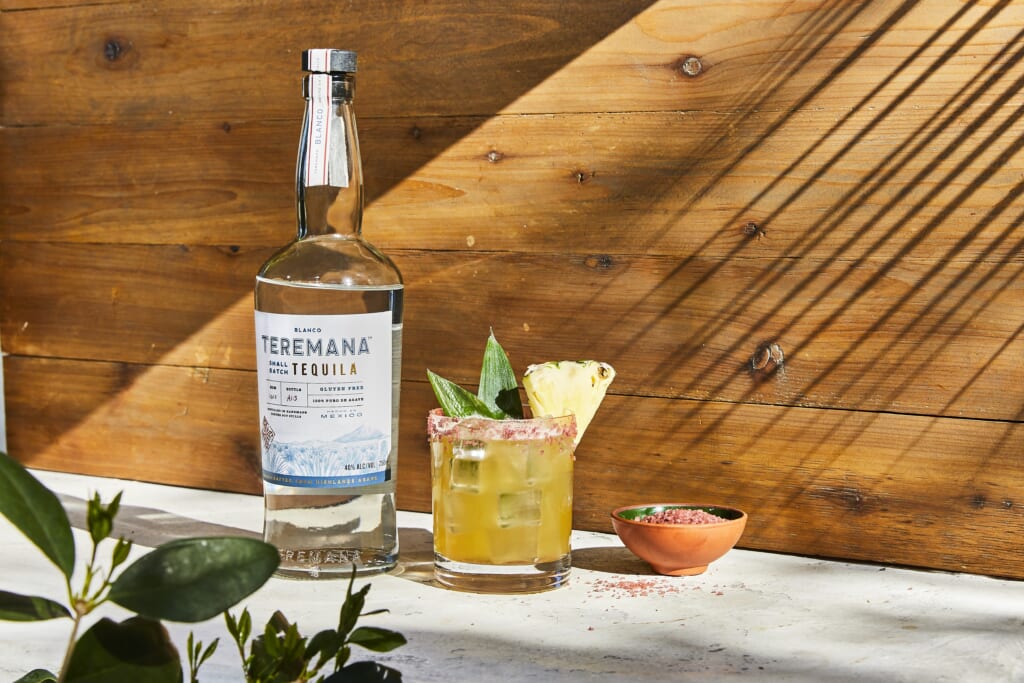 2 oz. Teremana Blanco
.75 oz. lime juice
.5 oz. agave nectar
1 oz. pineapple juice (to taste)
Pineapple leaves
Sea salt
Lime
Shake with ice in a cocktail shaker. Strain into a rocks glass over fresh ice. Garnish with a lime wheel, pineapple leaves & sea salt (as desired).
Curamia is another rising tequila to try. Founded by accomplished Jaslico-born chef Dafna Mizrahi, the company is entirely female owned and operated. The distillery, which is located in Mizrahi's hometown, is also staffed by 95 percent local women.
Using a liquid extraction model that's recognized by the Tequila Regulatory Council for its sustainable distillation process, Curamia aims to evoke the taste and smell of harvested agave heart, aka piña, as well as orchard fruits and softened honey crisp. Give it a try in the cocktails below:
Champagne Paloma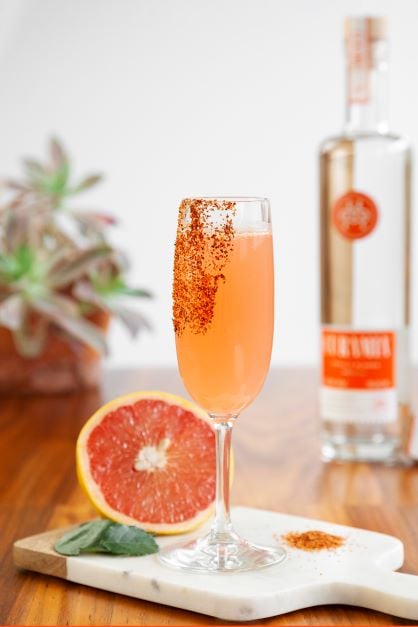 1.5 oz. Curamia Tequila Blanco
0.5 oz. Cointreau
1 oz. fresh grapefruit Juice
4 oz. champagne
Tajin
Rim your champagne glass with tajin and set aside. Combine everything but champagne in a shaker and shake lightly to incorporate. Strain into champagne glass and top with champagne.
Cool as a Cucumber
1.5 oz. Curamia Tequila Blanco
0.75 oz. fresh lime juice
0.5 oz. agave nectar
Sliced cucumber
Pinch of salt
Seltzer
Muddle cucumber slices with salt in a shaking tin. Add tequila, lime and agave. Shake and double strain into a highball glass. Add ice, top with soda water and garnish with a slice of cucumber.
Teremano blanco ($32.99) and Curamia ($39.99) are available to purchase now.