Dad Grass Gets Lifted With Margo Price Cannabis Collection
Dad Grass and singer Margo Price join forces for a special edition CBD pre-roll joint collaboration.
California cannabis brand Dad Grass is once again channeling musical inspiration for its latest product drop, enlisting country singer Margo Price for a special edition "Mom Grass" collection of CBG pre-roll joints, organic hemp flower and style accessories.
The collaboration with Price comes in the wake of last year's George Harrison-branded "All Things Must Grass" line featuring specially blended CBD and CBG Dad Grass joints and merchandise celebrating the 50th anniversary of Harrison's classic All Things Must Pass album.
True to the cheeky slogan emblazoned across all Dad Grass packaging–"low dose, full toke, like your parents used to smoke"–Price's Mom Grass collection features both joints and fragrant nuggets of organic hemp containing less than 0.3 percent THC and enriched with CBG, a non-psychoactive cannabinoid considered to be a building block of CBD that's also touted for its anti-inflammatory benefits.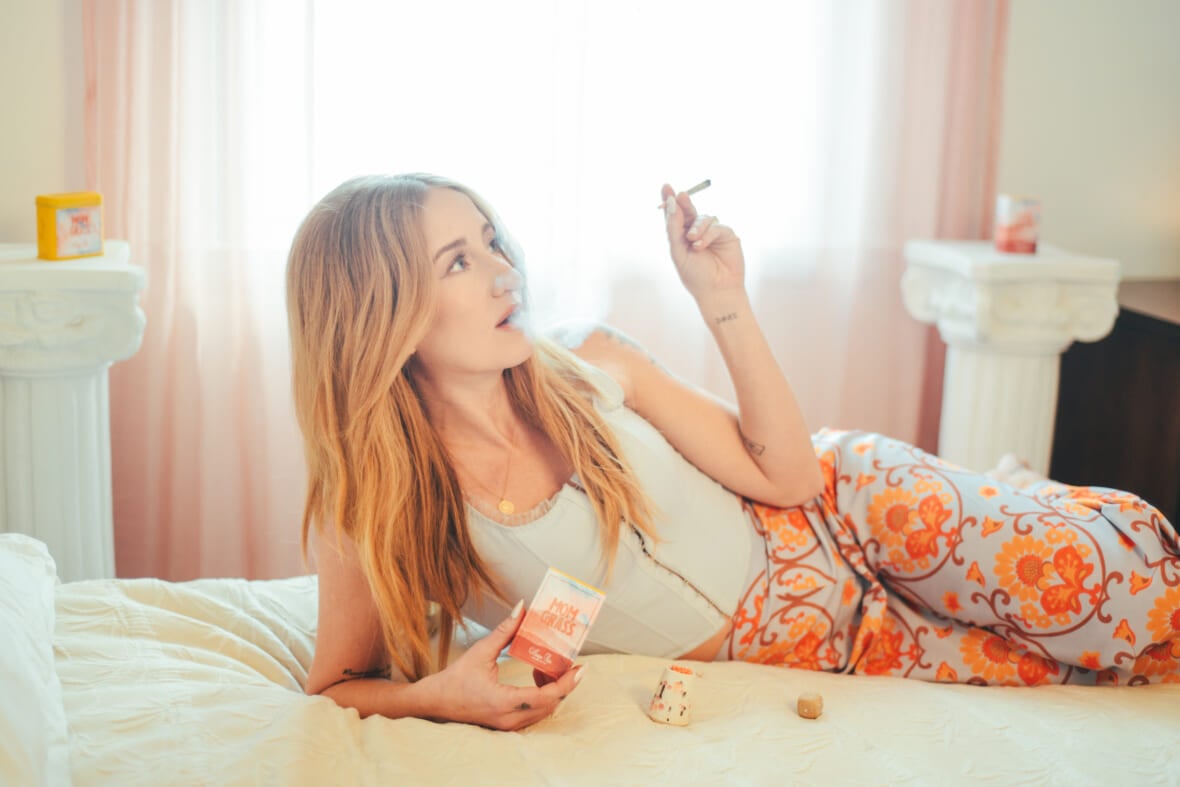 As with other Dad Grass products, users can expect a pleasantly mellow buzz after puffing a pre-roll or smoking flower in a pipe, though it's far less potent than regular cannabis with higher levels of THC.
That gentle sensibility also informs Dad Grass's retro-minded marketing strategy. It's a cannabis line designed to recall the milder weed vibes of a bygone era, along with a whiff of possible wellness benefits cited by CBD advocates, including curbing anxiety, inflammation and insomnia.
The debate still rages about whether CBD-infused joints, gummies or tinctures actually provide any discernible health upgrades, as the countless products flooding the CBD market are largely untested and unregulated.
But canna-curious consumers are driving an undeniable surge in consumption of CBD, or cannabidiol, one of many cannabinoids found in marijuana and hemp. As far as overall awareness, CBD is second only to tetrahydrocannabinol, also known as THC, another chemical compound found in the cannabis plant and its main psychoactive component.
According to the cannabis and CBD research firm The Brightfield Group, the U.S. hemp-derived CBD market was expected to hit $5 billion in retail sales in 2022, an increase of 5.9% from 2021 sales of $4.7 billion.
The group also reports that gummies and flower/pre-rolls are forecast to be the fastest-growing CBD products, with 19.7% and 19.2% year-over-year sales growth reported in 2022, respectively.
Dad Grass cofounder Ben Starmer–whose company now offers CBD gummies, tinctures and "vegan, pumpkin-flavored" CBD dog bones in addition to its signature joints and hemp flower–attributes that rise in demand to customers wanting a more laid-back experience than what's found in cannabis products with higher levels of THC.
"We started Dad Grass because today's weed gets you too damn high," Starmer wrote in an email interview. "If you ever dipped into your parent's stash back in the day, the pleasant-but-manageable buzz you enjoyed was probably because the grass of that era only had about 4% THC.
"THC is the stuff that gets you stoned, and today it seems like it seems to be all 'Big Cannabis' cares about. Instead of racing towards max THC, we wanted to have a high quality, lower potency experience that offered all the goodness of the cannabis plant, without sending us to the moon."
Launched in 2020 at the dawn of the pandemic, Dad Grass has ridden the high of savvy marketing and favorable press mentions to CBD superstar status, claiming customers in all 50 states and availability in more than 300 stores nationwide.
Starmer's Dad Grass cofounder Joshua Katz credits the brand's original idea with its cannabis industry success. "We knew from the beginning that we weren't the only ones that look back fondly on the days when we could smoke a whole joint without freaking out or getting couch-locked," Katz shared in an email.
"This conversation has been brewing in California for a few years now, but dispensaries are still mostly pushing the high-test stuff. Which seems strange to us because you don't walk into a bar and ask for the bourbon with the highest percentage of alcohol.
"Now, as other states like New York make recreational marijuana legal, we're seeing the same thing happen. People are walking into legal dispensaries for the first time and finding out that the pot they used to enjoy isn't even offered there.
"So, while we don't see ourselves competing with high-THC weed, we can be an alternative or complementary product. A lot of folks just want to smoke a joint without freaking out, ya know?"
Price–the Grammy-nominated, Nashville-based singer/songwriter who recently gave up drinking alcohol to pursue a healthier lifestyle–is among those in favor of embracing a lighter cannabis experience.
"My relationship with cannabis is medicinal, spiritual, creative and recreational," Price said in a statement announcing her Dad Grass line, timed to coincide with the release of her new album, Strays. 
"I love being able to smoke a little something midday and take the edge off like I do with Mom Grass. Something that I know will not get me so totally ripped that I won't be able to check out at the grocery store.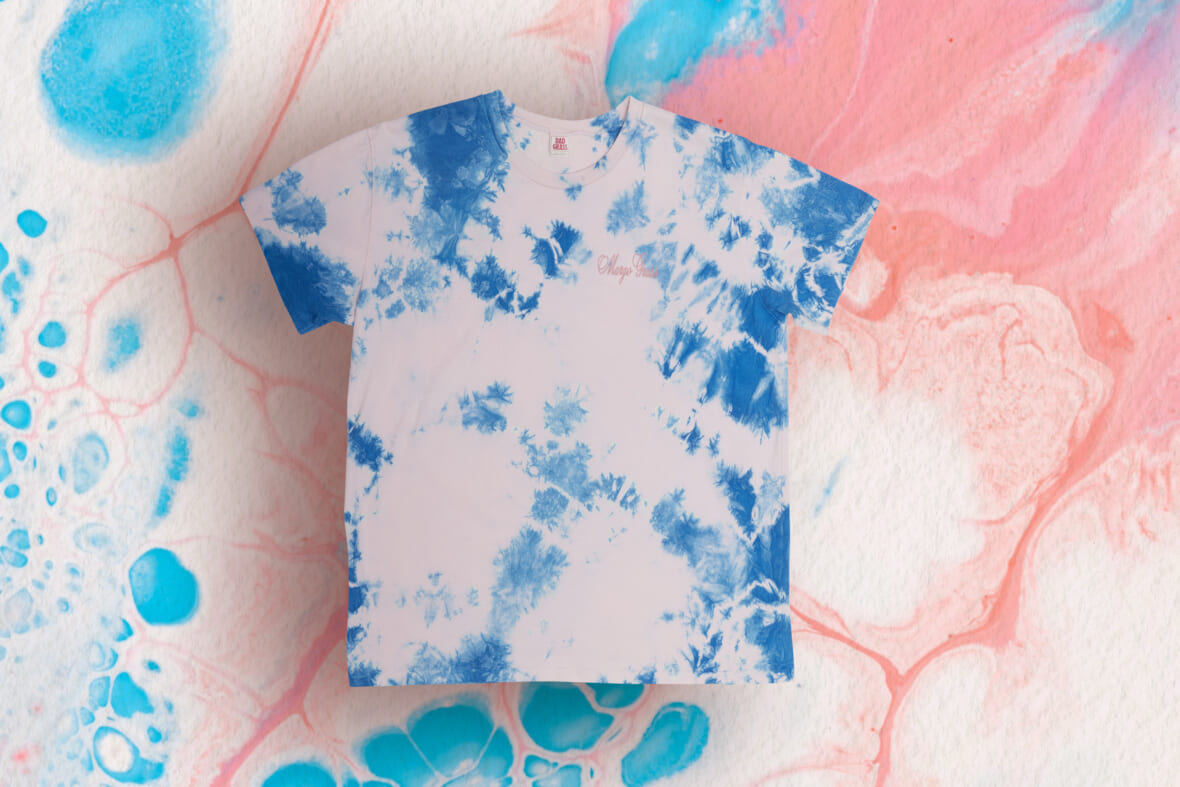 "That's the feeling I get with Mom Grass and what I wanted to bring to people with this special release: an easy, creative smoking experience that doesn't get you too high for your own good."
Price's full collection, including limited edition embroidered baseball caps and tie-dyed t-shirts by Layli Dyes Hard, is available beginning today at dadgrass.com. As with the rest of Dad Grass's products, the pre-roll joints and hemp flower are federally legal per the 2018 Farm Bill and can be delivered across the U.S.