Dad Grass Spreads Into CBD Gummies With 3 New Edibles
Chill out with CBD, CBG and CBN-infused gummies from the pre-rolled joint brand.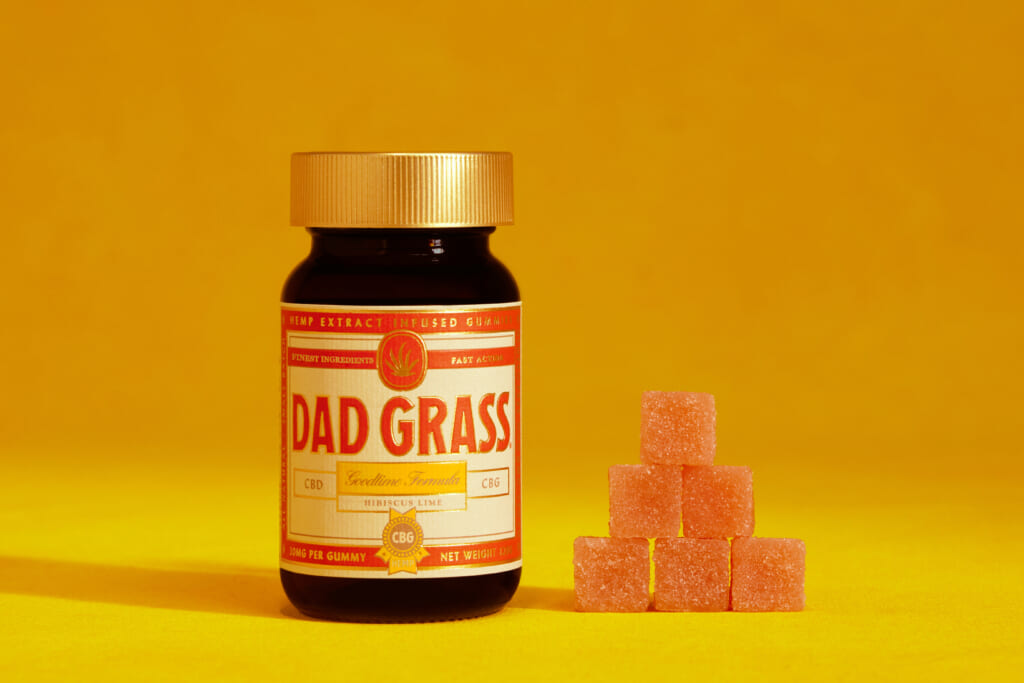 Dad Grass—best known for its decidedly mellow CBD joints and retro-style packaging—is taking a bite out of the CBD edibles space with a new line of gummies.
The laid-back brand–which recently launched CBD-spiked Dog Bones to mellow out panicky pups– dropped three new categories of CBD gummies, available beginning November 1.
The line is anchored by the Classic CBD Formula gummy with a sugary, blackberry ginger flavor is meant for daily use for those who want help in reducing "stress, anxiety, pain and inflammation."
There's also a Good Time CBD/CBG Hybrid Formula that is slightly stronger because of the CBG infusion, which Dad Grass describes as "great for recovery from hangovers to jet lag" and comes in a sweetened hibiscus lime flavor.
And finally, the brand dropped a "midnight berry"-flavored Nighttime CBN Formula that's meant to be taken before bed to go to sleep faster.
All three Dad Grass gummies are formulated from the same 100 percent Organic hemp flower that Dad Grass uses in their "all natural" joints, which are high in the helpful cannabinoids CBD, CBG and CBN.
Earlier this year, Dad Grass released a special edition CBD/CBG "All Things Must Grass" pre-rolled joint pack, celebrating the 50th anniversary of George Harrison's classic album, All Things Must Pass.