Diageo Unveils 2023 Distillers Edition Single Malt Scotch Whisky Collection
Take your pick of six award-winning, single malt scotches.
(Diageo)
Patience and precision are often the mark of the world's finest Scotch, and scarcity tends to add something to that equation, too: The annual Diageo Distillers Edition collection is hotly coveted, and the newly announced 2023 lineup offers plenty of promise for Scotch collectors and avid fans.
Six award-winning single malt Scotch whiskies make up the lineup, each double-matured in a unique offering of distinct wooden casks for a final product aiming to "honor the preciousness of the liquids," Diageo said.
Familiar Scotch world luminaries dot the lineup, as with this year's Lagavulin Distillers Edition (available now for an SRP of $125).
The 2023 Lagavulin Distiller's Edition boasts sweetness from ex-Pedro Ximenez casks for a Scotch that's "beautifully integrated with the crescendo of dark smokiness, salt and oak-spice," Diageo notes.
And it's the Talisker 10-Year expression that lends itself to this year's Distillers Edition release, finished in Amoroso casks that "impart a wonderfully rounded and luscious, fruity sweetness," all for the agreeable SRP of $85 online at outlets like Drizly.
Oban's 14-Year offering (SRP: $95) also gets a distinctive maturation process via Montilla Fino-seasoned casks, delivering a creamy smoothness that cuts through the fruity, salted notes of Oban.
To round out the lineup, Cragganmore's 2023 Distillers Edition (SRP: $85) uses port casks for a sweet, fruity complexity, offset by a touch of cocoa, while Dalwhinnie takes advantage of Oloroso casks for a final product boasting both peppery spice and notes of tropical fruit.
For good measure, the 2023 Glenkinchie 2023 Distillers Edition takes 12-year Glenkinchie and finishes it in Amontillado casks for a warm finish of wood spice, cut with a touch of light grape sweetness.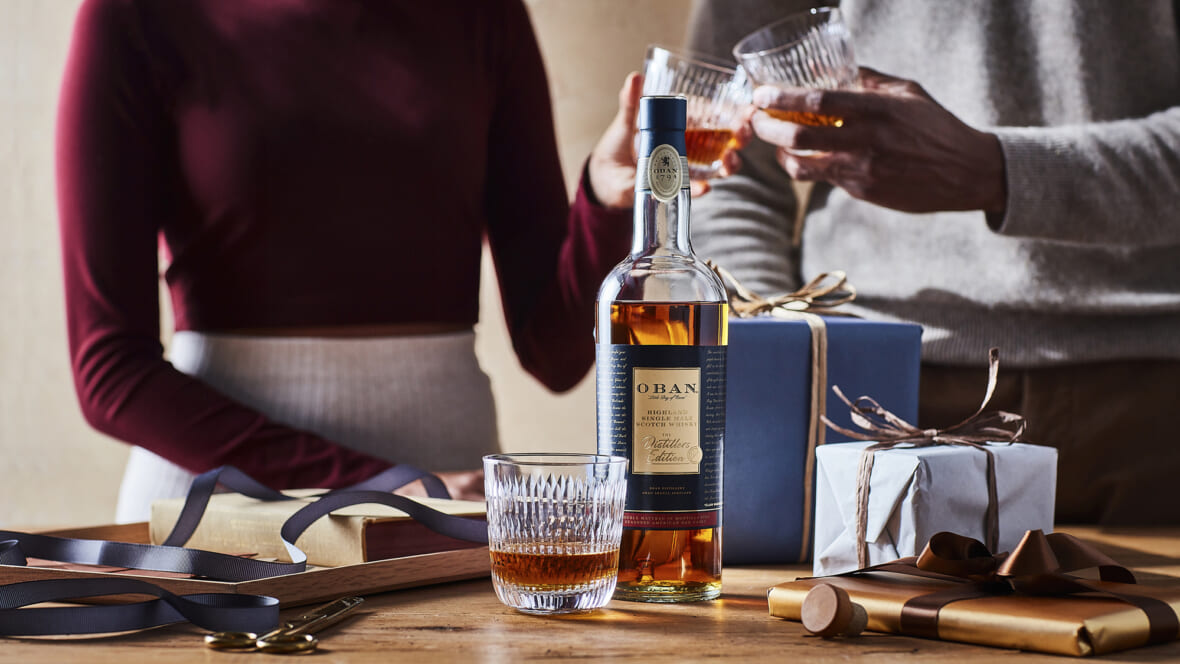 Each offering is complemented handsomely by new label designs as of this year, designed to nod to the heritage of the individual distillery and its flagship expressions.
Between the refined liquid within and the stylish design of each bottle, any bottle from Diageo's 2023 Distillers Edition is a luxurious-yet-accessible collector's edition of the highest order.