Inside TAO Beach, The Las Vegas Dayclub Favored By Kendall Jenner, Aaron Paul, Nina Agdal & More
This stunning new Sin city hotspot is already a prime party destination.
Gaze upon the scene at the stunning new TAO Beach, a tropical oasis nestled in the desert heat at The Venetian Resort Las Vegas, and you just might start to think anything's within your reach.
That's the idea behind the latest property from TAO Group Hospitality, and they've continued to win over some illustrious fans: The likes of Kendall Jenner, Aaron Paul, Nina Agdal and plenty more flocked to the dayclub's grand opening last month, with Jenner slinging her new 818 Tequila.
Judging by the crowd, 818 was a runaway hit among partygoers during a recent visit. In a sea of dayclubs and pool parties, only one has the Jenner stamp of approval, you might say, and it only seems to get bigger and better from there.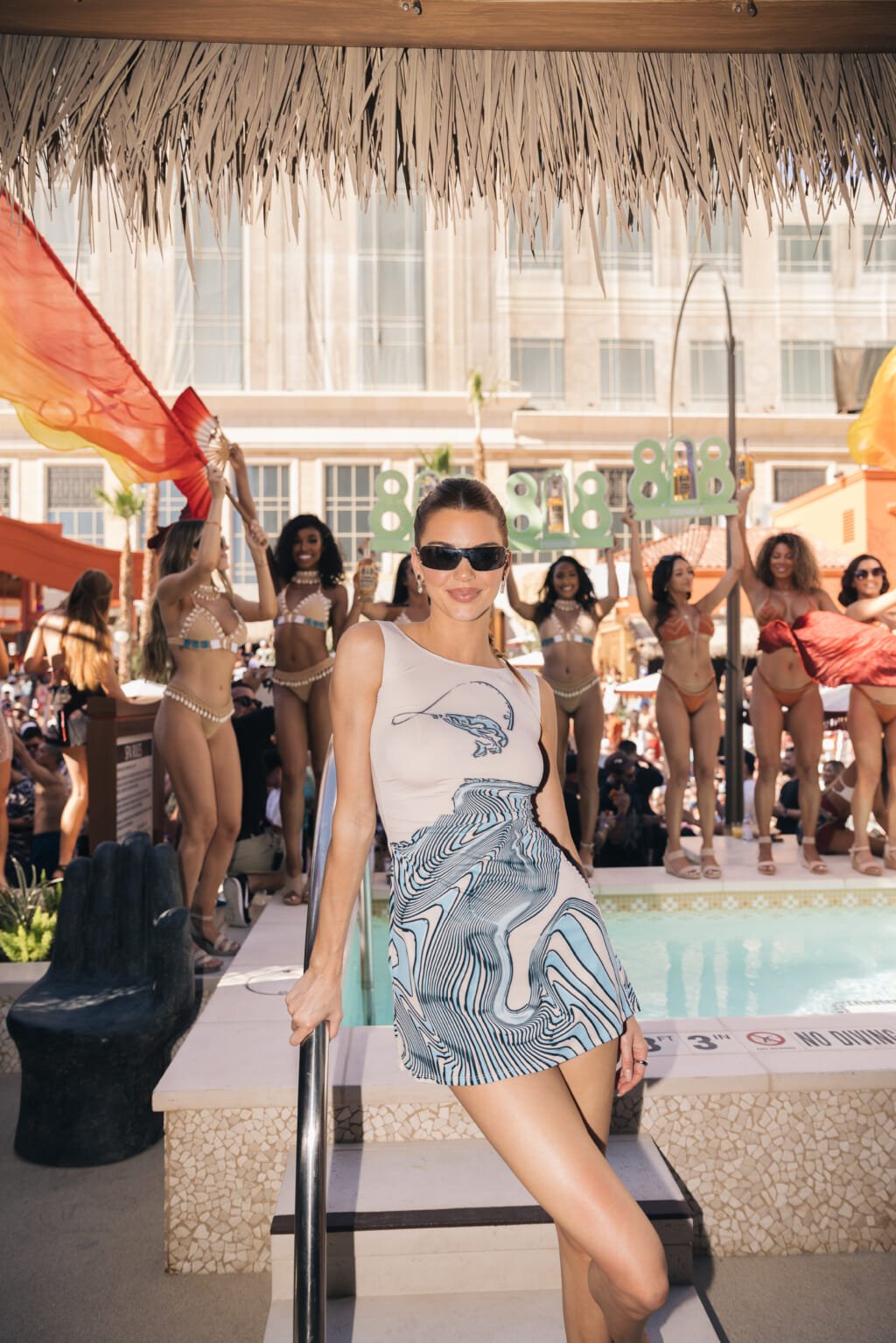 TAO has a coast-to-coast and global following among the likes of LeBron James, Bryan Cranston and just about anybody who's anybody (the rest of the Kardashian family included).
That reach zigs and zags from properties like the TAO Asian Bistro and Lounge at Mohegan Sun in Connecticut all the way out to a string of Vegas restaurants, clubs and perhaps the most impressive offering of them all: The energetic, non-stop fun that is the Asian-inspired TAO Beach.
On a recent sweltering Saturday, fans of Swedish DJ Alesso — and plenty who simply wanted an ice-cold margarita — were treated to a soaring, thunderous set from TAO's fast-rising, resident summer DJ.
Alesso delivers an impressive set that has to be heard to be believed, and that's the case even if you prefer Vegas rock acts like The Killers.
If you can handle the fun that stretches from the early afternoon into the early evening, TAO delivers every step of the way. Indulge in everything from an exceptional array of cocktails to an equally impressive selection of incredibly fresh seafood, best enjoyed at a VIP cabana complete with a plunge pool.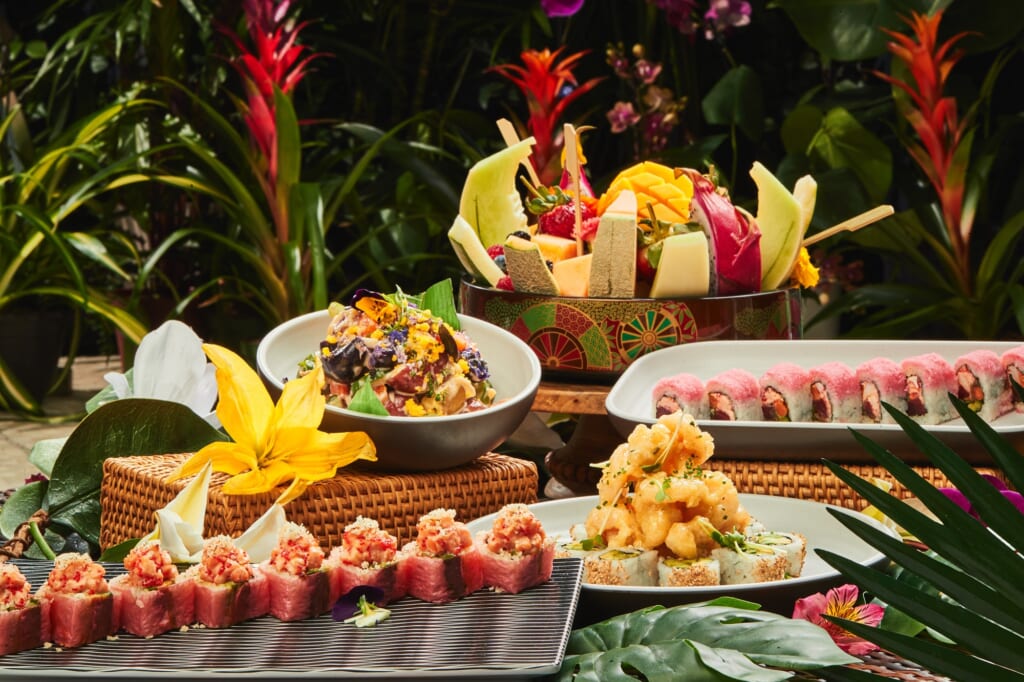 Take your pick among 29 well-appointed cabanas, or else reserve a table and get a front-and-center DJ experience — either is a fitting way to cool down in the Vegas heat and raise a glass (and another one, and another one).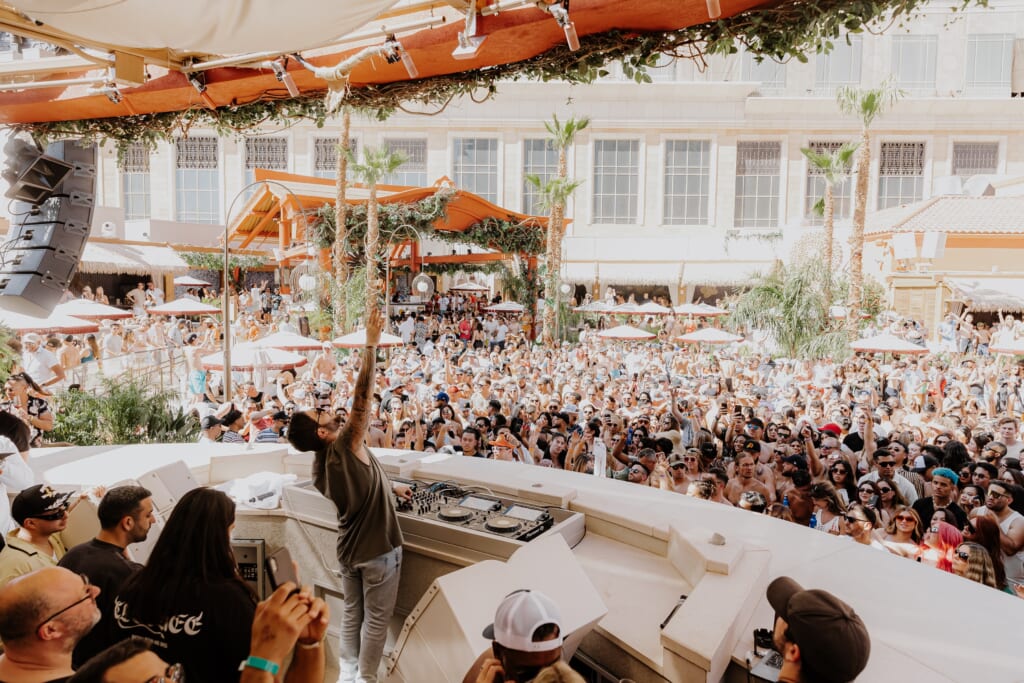 The entire experience is a feast for the eyes and ears, the exact kind of change of pace if ever you tire of blackjack at The Venetian.
When that happens, our best advice would be to seek refuge in the oasis that is TAO Beach.
The 47,000-square foot space turns your average pool party into a proper music festival-like setting, yet most festivals don't feature elaborate champagne presentations delivered on a portable throne (like we said, anything feels within your reach at TAO Beach).
The experience, which fills up even more quickly than one can imagine, seems to be a hot ticket in a town full of them, not unlike the equally jam-packed TAO Nightclub (another location where was 818 Tequila is in high demand — with a steady supply available, at that).
For yet another change of pace after a day in the Vegas heat, consider an evening at TAO's Asian Bistro at The Venetian — and then, of course, keep the evening rolling in the very same venue (you already know what you'll be sipping on).
Naturally, it all starts long before the sun sets, though — it's Vegas, after all. Pre-sale tickets to see Alesso on your next Saturday trip to Sin City start at just $50, with other acts like Flo Rida typically rounding out the weekend.
Whichever way the dice rolls — a cabana or table tickets, ornate cocktails or straight-up tequila shots– you really can't lose if you're at TAO Beach.