Jay-Z Celebrates 50th Birthday With Unveiling of $5,000 Limited-Edition Cognac
The rare D'Ussé 1969 Anniversaire is the brand's first premium single-barrel offering.
D'Ussé/Greg Alders
Billionaire rap mogul and Beyonce husband extraordinaire Shawn Carter (a.k.a. Jay-Z) celebrated the big 5-0 on December 4th. To commemorate this landmark birthday, Hova's D'Ussé Cognac, which he jointly owns with Bacardi, revealed its extremely rare 1969 Anniversaire edition. 
Don't run out and look for it just yet—the first 50 decanters go to Jay's loved ones.
" tml-render-layout="inline
Anniversaire was first crafted exclusively from 100-percent Grande Champagne grapes then put to bed to age for half a century in the noted Château de Cognac cellars in France. 
The back story for the first non-blend (single barrel) offering ever from D'Ussé is pretty interesting. Robb Report notes that Jay-Z played a part in the brandy's discovery:
The single barrel was discovered by Jay-Z and cellar master Michel Casavecchia and proved to be so spectacular in taste and texture that they decided to save it for the big 50th birthday.
Robb Report quoted Casavecchia's mouth-watering description of the vintage. He says Anniversaire's "aromas have now developed into characteristics unique to this exceptional batch" which is colored "bright gold with shiny reflections."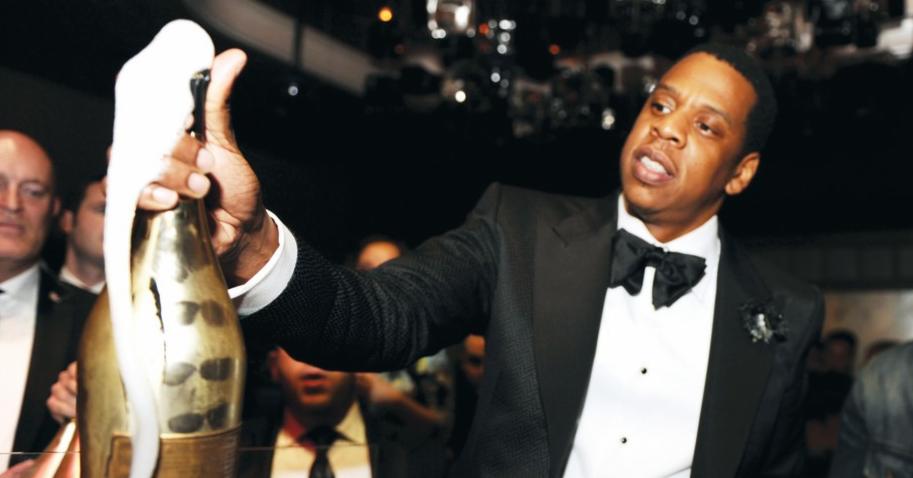 "The nose brings rich aromas of fresh walnut, hazelnut and candied apple," Casavecchia reportedly said, "Upon first sip, it reveals a distinct potency with powerful, woody notes and a long stewed fruit finish, with a touch of leather and cigar box."
There's a bit of a catch if the cellar master's tasting notes have you ready to put this on the old Amex gold: due to Anniversaire's long-term rest at Château de Cognac, there was substantial evaporation, leaving just enough cognac to fill somewhere between 150 to 200  gorgeous crystal decanters.
After Hov's family receives their shares the remaining stock will go on sale in big markets—New York, L.A.—for the holidays. 
The D'ussé 1969 Anniversaire Edition Cognac will retail for $5,000 each.