Celebrate The Day of the Dead With All-You-Can-Drink Tequila on the Jose Cuervo Express
Honor the afterlife with endless amounts of tequila.
Jose Cuervo is celebrating Día de Muertos, otherwise known as the Day of the Dead, in  typically tequila-soaked style with an all-you-can-drink celebration aboard Mexico's Jose Cuervo Express party train.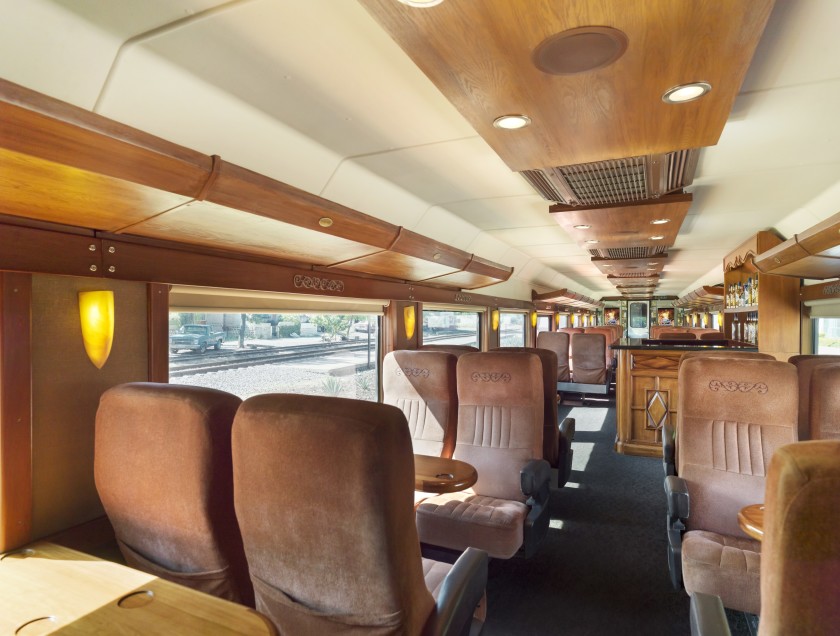 In case you didn't know, Día de Muertos is a three-day Mexican holiday from October 31 to November 2 where friends and family get together to remember and honor the dead and their spirits.
For the holiday the tequila company is offering a two-day package on their epic tequila train that kicks off on November 1 in none other than the town of Tequila in Jalisco.
Guests will be able to partake in traditions like storytelling, live music, and a late-night procession to the altar that's decorated with offerings like tamales, flowers, and sugar skulls. 
There will also be ample tequila tastings, obviously.
On the second day day, guests will head over to the La Rojeña Distillery where Jose Cuervo is made to see how the agave is harvested and transformed into the delicious elixir.
The celebration will then chug its way (no pun intended) on to Guadalajara through the scenic Jalisco countryside aboard the Jose Cuervo Express Sunset Train, where even more unlimited tequila will be at your disposal.
You can get your tickets on Mundo Cuervo's website, where you can book the train and hotel. The Jose Cuervo Express train starts at $107 per person.
And in case you can't make it for the Day of the Dead celebrations, Jose Cuervo's all-you-can-drink train runs year-round so the party literally never stops. 
For more all-you-can-drink tequila train fun, check out the Tequila Herradura Express right here.