The Maxim Guide to Mexico: From The Tequila Trail to Tulum
Take the tequila train from Guadalajara, indulge in Mexico City, and experience the luxurious reemergence of Tulum.
The Tequila Trail 
Sure, you can go taste cult cabernets in the Napa Valley or sip cognac in its namesake home, but on the boozy bucket list there are few pilgrimages with the sheer unpretentiousness and maximum pleasure of a visit to Tequila, Mexico. And thanks to the increasing enthusiasm for craft brands and investment from major spirits companies, a quick trip to the tequila-producing region of Jalisco is easier and more satisfying than ever. 
You're just going to have to pace yourself. For the fully integrated tequila experience, start your sojourn in the cosmopolitan setting closest to the place of its production:
Guadalajara, Mexico's second-largest city.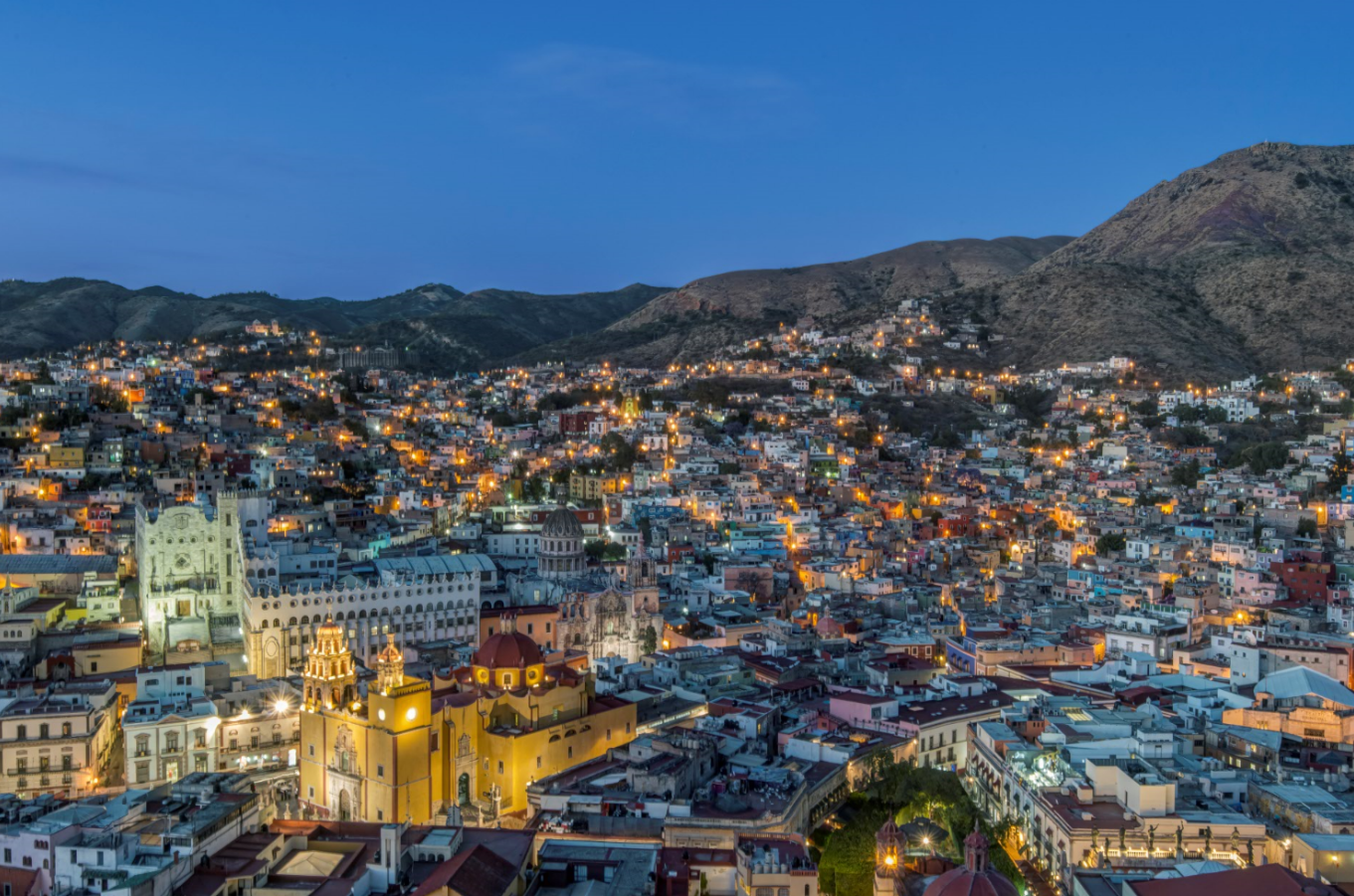 In recent years the place has been challenging Mexico City as the country's must-visit
metropolis, thanks to a thriving art and design scene and a spate of new bars, restaurants, and upscale boutique hotels. 
Do not
squander the opportunity to spend a night in the spot that is
both a mariachi center and the city that has refined the tequila
experience. Toast the start of your trip at the recently opened
El Gallo Altanero, a craft cocktail bar of the sort where international bartenders do guest takeovers and where they make their
old-fashioned with…fresh grapefruit bitters and tequila. 
Spend the night at the modernist five-star boutique Casa Fayette in the designcentric Lafayette district. Book the Top Suite, which is tricked out in Neo Deco decor and has a private terrace with a fireplace and sweeping views of the city.
You've done the town, and now it's time to hit the country for some backstory. Rest assured, you won't be doing any driving, as the preferred conveyance from Guadalajara to the Jalisco countryside is a tequila-themed train. 
There's the Tequila Herradura
Express, run by its namesake tequila producer, or the Jose
Cuervo Express, which takes you to the heart of Tequila
with multiple tiers of service. 
Reserve a seat on a Premium Plus
wagon, which has a private bar, dedicated bartender, and table
seating. It's a fine way to make the most of the two-hour train ride that snakes through the dramatic agave fields of Jalisco, in which sage-hued spiky rows of blue agave contrast with the striking red clay earth, that have earned the area the designation of a unesco World Heritage site. 
Here in the middle of these dramatic fields sits the little city of Tequila, filled with the aroma of roasting agave and the sounds of mariachis. It's a little on the nose, and admit it: It's
wonderful. This isn't about irony or the new cool thing, but about paying tribute to tradition in a world that's otherwise gone factory-first. 
In addition to a handful of tasting rooms, bars, and
hotels, the town is now home to Mundo Cuervo, a collection of Jose
Cuervo properties that showcase the various facets of tequila,
from distilling and drinking to, yes, sleeping it off. 
Start where it
all began, at Cuervo's La Rojeña, which at 200-plus-years-old
claims to be the oldest active distillery in Latin America. 
Here you can observe the premium Reserva de la Familia bottlings get their start in a process that goes back centuries, with mature agave plants coming in from the local fields, hand-trimmed by jimadores (a.k.a. agave farmers), then roasted in brick ovens before being distilled and stored in oak barrels for aging.
You are then rewarded with yet another tasting. 
It's time to lay a foundation for the rest of your stay, so grab a meal at La Antigua Casona, inside the Relais & Châteaux
affiliate and Mundo Cuervo property Hotel Solar de las Ánimas, just up the street. In an elegant courtyard at the center of
this Creole colonial retreat, downshift from the tequila flights
with a rosemary-scented margarita, Pacific tuna tostada, and beef medallion with mole. 
Then book one of the regal, marble-detailed suites and take a poolside siesta. Bragging rights are going to come the next day, as you hit the smaller distilleries in the region. Tour Tequila Orendain's small facility to see how the process has evolved in recent years while retaining its artisanal spirit. Then pick up a few bottles of their reposado and añejo to smuggle back home. Tequila La
Cofradía is a local maker that offers tours of its distillery and agave fields and—perhaps crucially, if you need another place to crash
before you hop the tequila train back to Guadalajara—boutique
hotel rooms inside a tequila factory.—Hugh Garvey
Mexico City 
When people consider North America's most cosmopolitan cities, the obvious trifecta of New York, Los Angeles, and Chicago springs to mind. Some more open-minded folk might throw the likes of Toronto, San Francisco, and Miami into the conversation, but due to American solipsism, few even think of metropoles south of the border. 
For those who've visited, however, Mexico City belongs squarely in the pantheon of the continent's culinary greats. The city breeds lustful acolytes of its abundant food and spirits scene. 
Start your day wandering the Centro Histórico, or Old Town, in the central neighborhood of Cuauhtémoc. Here the colonial architecture, dating back to the 16th century, cements a sense of the city's ancient permanence. Plus, it's home to some of the oldest cantinas in the western hemisphere. Swing by La Opera Bar for a cerveza or three and a couple botanas, or small snack plates. While tilting back a glass
of mezcal, take a moment to admire the ceiling, punctuated with a
bullet hole from none other than Pancho Villa. 
Or hit the wonderfully creaky Cantina Tío Pepe, home to a dark wooden bar and at least 100 years of history. Just don't order any fancy cocktails; the only thing older than the bar here is the waitstaff. Keep it simple with a tequila and a chaser of cerveza. 
Barely a block from the Zócalo, the capital's main square, you will find the stone building that houses El Cardenal. One of the country's
most renowned restaurants for breakfast, late lunch, or sobremesa (lingering after a leisurely lunch or dinner), El Cardenal prides itself on its Doña Oliva chocolates and artisanal ingredients. 
Order the chiles en nogada, a traditional Mexican plate of poblano peppers stuffed with seasoned beef and pork, almonds, and fruit, in a walnut cream sauce. Not only are its flavors exquisite and traditional but its presentation and ingredients mirror the colors of the Mexican flag: green from the roasted chiles, white from the cream sauce, and red from the pomegranate seeds generously sprinkled on top. 
Another option is Café de Tacuba, one of the oldest restaurants in the city. Opened in 1912, the converted 18th-century convent lined with giant oil paintings will transport you to an earlier era. 
When
you're finished with a lazy lunch, take a walk across the pedestrian
promenade Calle Madero toward Gran Hotel Ciudad de México. 
Your eyes might initially be drawn to the radical Tiffany stained glass ceiling overhead, but soon you will be taking in cocktails with the panoramic views of the Zócalo and city center from the rooftop restaurant and
bar La Terraza. 
Enjoy precisely prepared libations as the sun bathes the colonial buildings below in orange light. As twilight turns to night, it is time to move to some of Mexico City's more refined neighborhoods. For dinner, there's the seafood specialist Contramar as well as the steak master Mochomos. 
But the barrio of Polanco—some call it the Beverly Hills of Mexico City—is peerless. Take a stroll around Chapultepec Castle, a former military academy and presidential home situated on a hill within a park. The palace now houses the National Museum of History. As most of the capital's best hotels are in Polanco, it could very well be within walking distance. 
The obvious choice for dinner here is Pujol, a fixture on the World's 50 Best Restaurants list and the institution that put Mexican cuisine on the global gastronomic map. Celebrity chef Enrique Olvera helped
elevate Mexican food's reputation abroad with a focus on haute cuisine, offering everything from roasted octopus with habanero ink to chicatanas, or flying ants.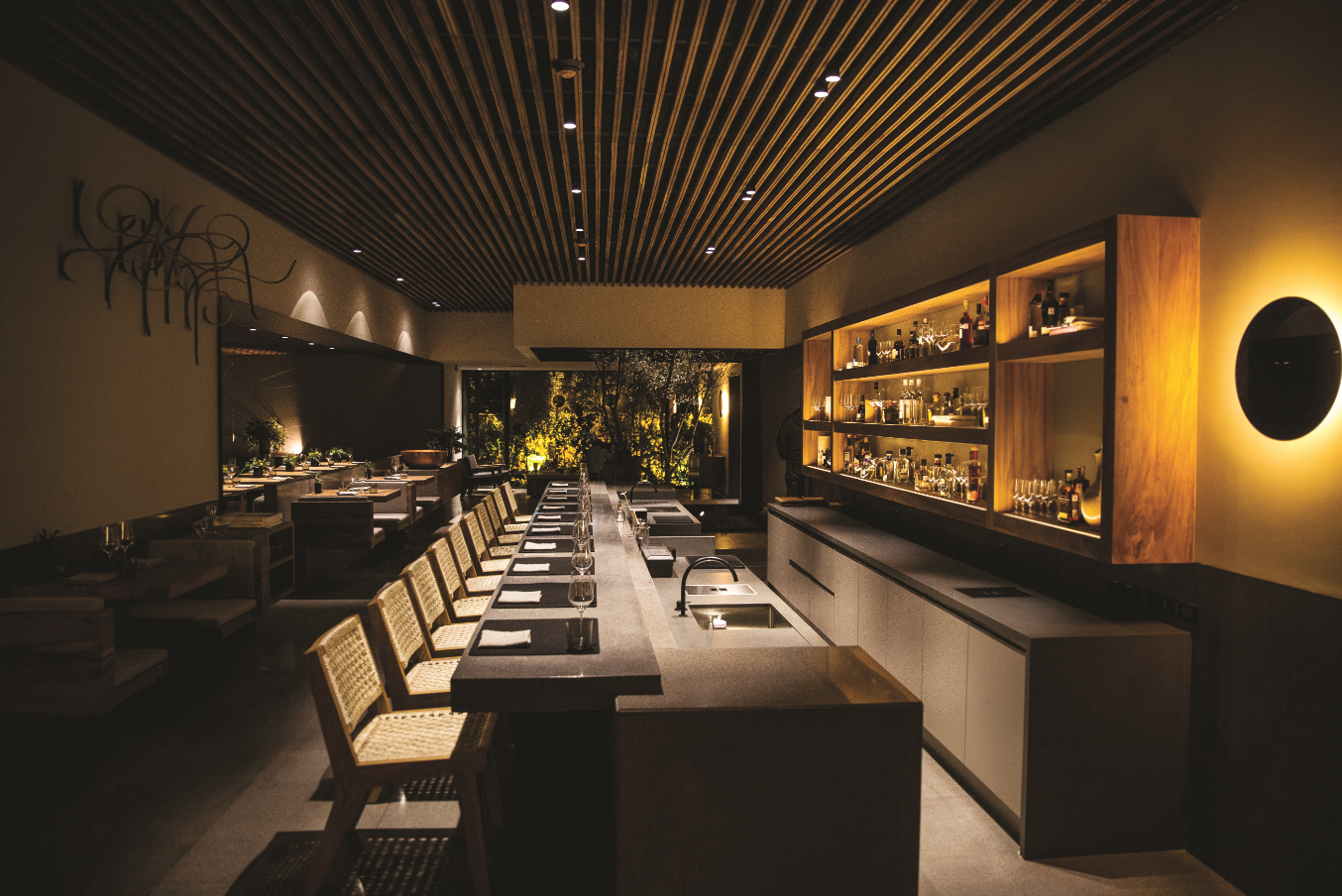 His signature dish, mole madre, features the bitter chocolate sauce aged more than a thousand days. Pujol is not just a restaurant, it is a destination, its place firmly entrenched in the foodie firmament alongside the Nomas and Osteria Francescanas of the world. 
If you didn't make reservations for Pujol a month or more in
advance, however, Blanco Castelar is a commendable alternative. Currently it's one of the hottest draws in Polanco, and the antique manse's architecture alone makes it worth visiting. Think wrought iron throughout, fortified with twisting Solomonic columns. For starters, order the crudo de hamachi and croquetas de jamón serrano with a glass of top-shelf tequila if it's ava; you can't go wrong from there. 
If the clock strikes midnight and you feel like getting the blood moving, there are plenty of nightclub options to satisfy your darker leanings. Mexico City boasts a world-class scene with seemingly no
last call, so make sure to indulge. 
One of the better clubs in the city, Patrick Miller draws a top-level roster of DJ talent spinning sides from the '80s, '90s, and aughts. But the best nightlife option remains the
private club M.N. Roy in Colonia Roma, a hub of late-night shenanigans.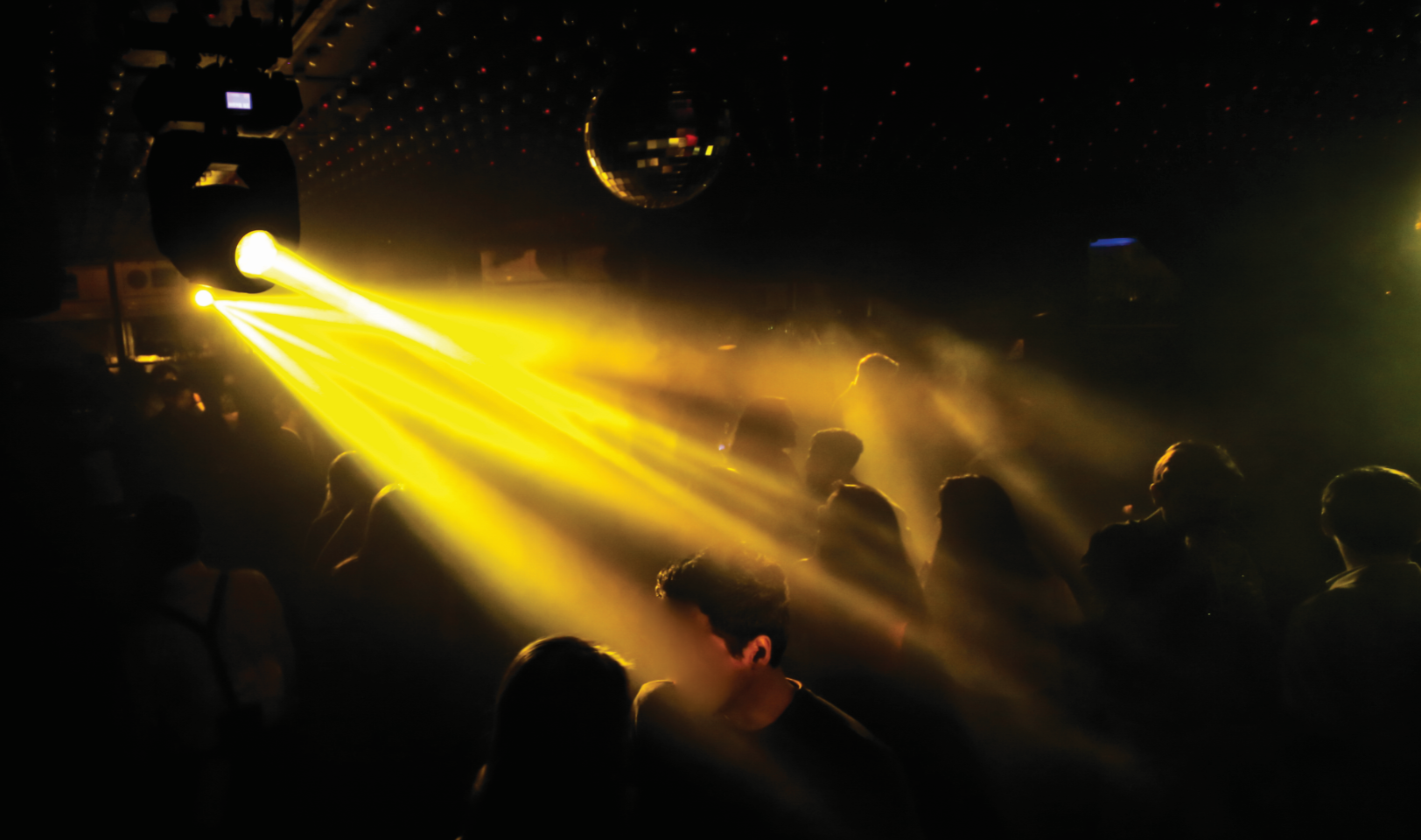 Zemmoa, the initial hostess, was a tough gatekeeper, so it helps to be nice—or ask your hotel concierge/fixer to make a reservation and say a prayer. If you manage to work your way inside, you'll be greeted by a sleek interior designed by French-born architects Chic by Accident, and a DJ podium that is as much temple as booth. The lounge is
named after a founder of the Mexican Communist Party, as the
building housed the party's early headquarters. 
Once you've sweated out the volumes of tequila you imbibed throughout the day and evening, you may be itching for a couple late-night tacos to settle the belly and temper the next morning's hangover. And it's Mexico; you'd be a fool not to get a bit decadent. The local
outposts of El Farolito offer delicacies till 2 a.m. that will lay you to
bed with a smile.—Nicolas Stecher
Tulum
Call it the Burning Man effect: Where the bohemians go, the
billionaires follow. And it's happening in Mexico's Tulum. 
Just as the Black Rock alternative-lifestyle bacchanal now attracts Fortune 500 execs camping out in sleek air-conditioned Airstreams, Tulum is luxing up the spot's erstwhile beachy jungle vibes. For decades this wild stretch of the Riviera Maya was the secret hideout of the world's rich hippie set, who'd come here to meditate by the Mayan temples and chill out on the white-sand beach that separates thick jungle from the turquoise of the Caribbean. 
Over the years, the slow and steady influx of cosmopolitan travelers was joined by the Instagram set, speeding up the evolution of the eminently photographable town. Tulum now has enough five-star accommodations, DJ-fueled nightlife options, and world-class restaurants to make CEOs as happy as the creative class. And while early adopters may grumble about the newcomers, you won't likely hear them complain about their favorite restaurants staying open year-round. 
In Tulum 3.0, one man's intentional community is another man's networking opportunity, albeit against the backdrop of a beach sanctuary fueled with mezcal. While a few years ago the idea of
corporate types converging on an undoubtedly beautiful but otherwise under-serviced stretch of the Yucatán coast was unthinkable, in recent years more-mindful business types have made this their work hard, play hard playground. 
This past year was the second time
Tulum played host to the infamous Summit Series event (often described as Davos meets Burning Man), in which several hundred thought leaders and execs fly in on private jets and pay as much as $5,000 to debate blockchain on the beach before hitting moonlit DJ sets amid the jungle. 
Soho House habitués looking to maximize their downtime now have an ideal place to post up with Habitas Tulum, a beachside boutique hotel with a lounge that caters to the coastally connected—there are no TVs, but there is Wi-Fi—and Moro, its restaurant, which is the quintessential place to congregate when guests fly in from L.A. or New York. 
Tulum's end-of-the-earth remoteness and natural beauty may make it an appealing corporate retreat, but it also offers nonexecs
an array of unique outdoor activities, including the unparalleled
experience of snorkeling in the area's subterranean freshwater pools, known as cenotes. And no amount of contemporary gentrification can diminish the power of climbing to the top of the Mayan ruins of Coba and gazing out over the jungle from a perch constructed over a thousand years ago. 
Come nightfall the options are increasingly decadent and luxe. While Hartwood was the proto wood-fired, Yucatecan by way
of Williamsburg mod Mexican restaurant, it's been joined by imitators that have upped the glam. 
Yes, Gitano in Tulum has already
inspired a New York outpost, but for fans of the World's 50 Best
Restaurants, Arca is the spot to be, as it's helmed by a chef who
formerly cooked at one of them: fine-dining temple Noma. 
Start
the evening with suckling pig roulade and a Mayami Nice cocktail made with gin and local anise liqueur Xtabentún. Don't expect Copenhagen sleek. Design here leans toward rustic alfresco, and it wouldn't be Tulum without the enchanting smell of burning copal resin, a natural and locally sourced bug repellent that a visitor might mistake for incense.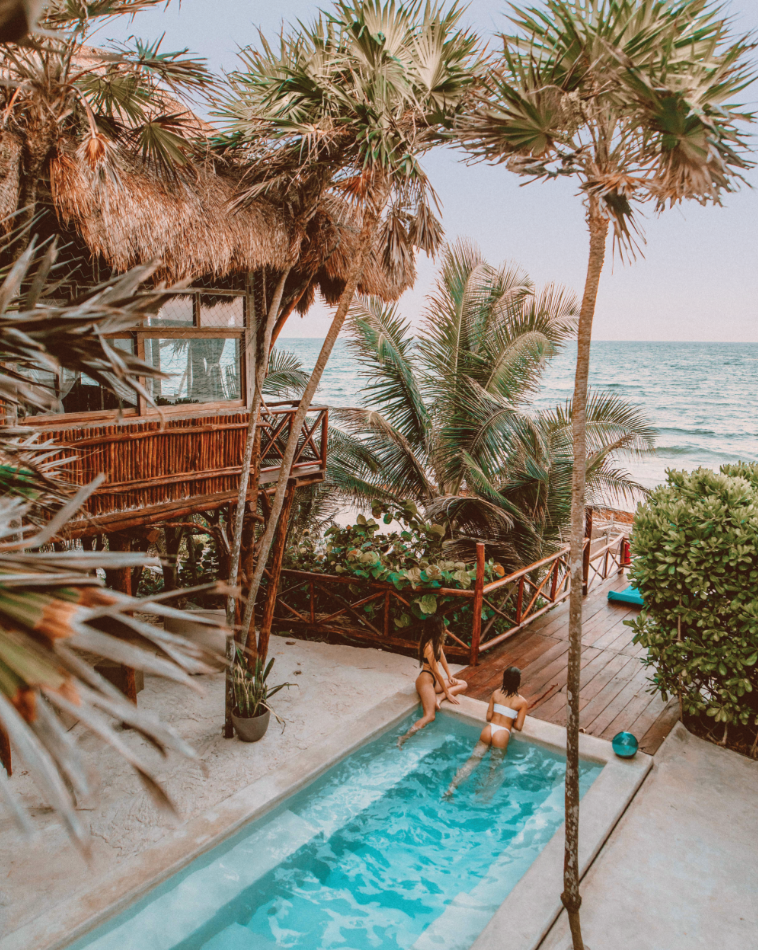 Thursday night at Casa Jaguar remains the go-to intimate dance party in town, but the monthly full-moon party at the northern end of town, in the Papaya Playa Project enclave, offers VIP
table reservations for those accustomed to a little coddling with their cocktails. Bonus: You can make a weekend of it and book the property's sprawling beachside Casa Palapa, which sleeps 10;
depending on the season, it's yours for around $4,000 a night. 
Or you could stay at the opposite end of town at Casa Malca and live like a true kingpin. The hotel was originally Pablo Escobar's jungle hideaway. It's been rebooted as an art-filled retreat, and while the space is adorned with work by Keith Haring and the contemporary artist Kaws, you can sleep soundly knowing that Escobar ensured the walls are also bulletproof —Hugh Garvey