Meet the Italian Aristocrat Whose Family Has Been Making Wine For 700 Years
The Marchesi Frescobaldi portfolio boasts some of the greatest wineries and restaurants in Tuscany.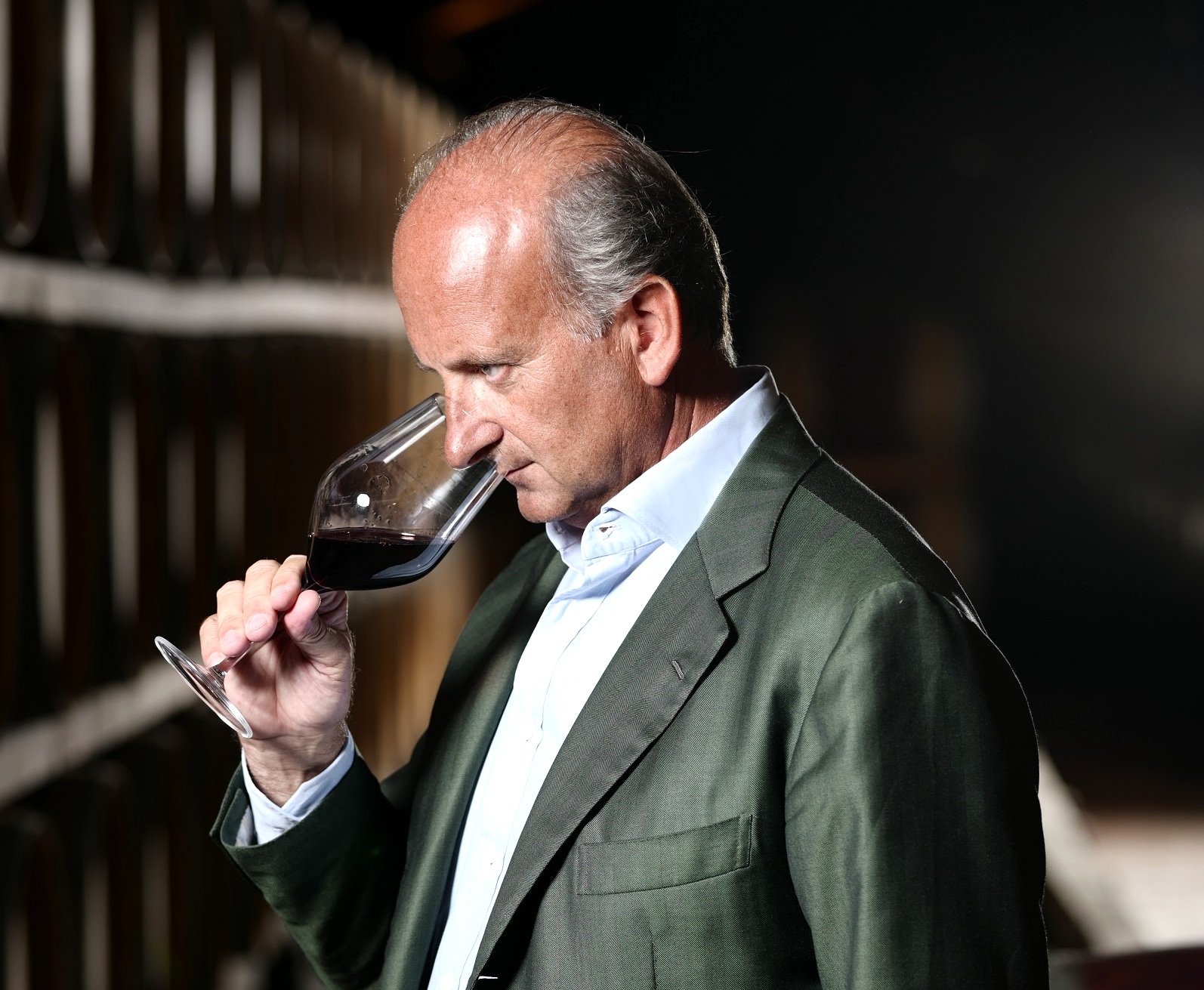 With nine renowned tenute, or wine estates, in Tuscany, one of the most famous wine regions on the planet, the Marchesi Frescobaldi portfolio is one of the world's most storied in Italian wine. Located in Tuscan districts with "centuries-old reputations for growing noble wines," the estates differ in soils and weather, environment, and history, "thus giving unique characteristics to their own particular wines."
Aside from its diversity, Frescobaldi is also one of the world's oldest and prestigious names in the industry, with over 700 years of history. These days the portfolio is overseen by its President, Marchesi Lamberto Frescobaldi, the Italian aristocrat and 30th-generation winemaker of the Frescobaldi family who embodies everything the brand stands for.
The nine wine estates under his aegis, encompassing some 3,700 acres, are Castello Pomino (Pomino), Castello Nipozzano (Nipozzano), Tenuta Perano (Gaiole in Chianti), Tenuta Castiglioni (Montespertoli), Tenuta CastelGiocondo (Montalcino), Tenuta Ammiraglia (Magliano in Toscana), Remole (Sieci), Calimaia (Cervognano – Montepulciano), and Gorgona (Livorno), each a highly-regarded marque in the wine world.
"The joy of even fleeting moments, and delight in its flavors, tastes, and sensory impressions: these are the sensations that are the gift of Tuscany," Marchesi Lamberto says, "and what Frescobaldi wants in turn to convey to those who see in wine a true culture, quite beyond just the vine and its grapes. My dream, and that of my family, is to share our work, our emotions, and our passionate commitment—through our wines."
"Ours is a life dedicated to understanding and promoting these unique terroirs, to ensuring that they fully become part of the spirit of Tuscany, as the 'art of the good and the beautiful,'" he adds. "Our thousand years of history as a family constitutes for me a unique and irreplaceable treasure of knowledge and traditions, and my responsibility is to pass on to and share with future generations respect, passion, and devotion to these places of ours and to these timeless hills."
The numerous wines in the portfolio—each estate makes a number of different styles—"offer a kaleidoscope of fragrances and sensations, each of them reflecting the characteristics of a specific terroir," the brand notes. "We want our style to speak of the earth and of the diversity of our growing areas," Marchesi Lamberto adds. "We chose the different terroirs, whose qualities vary from property to property, and even within each estate, based on their aptitude for making distinctive wines.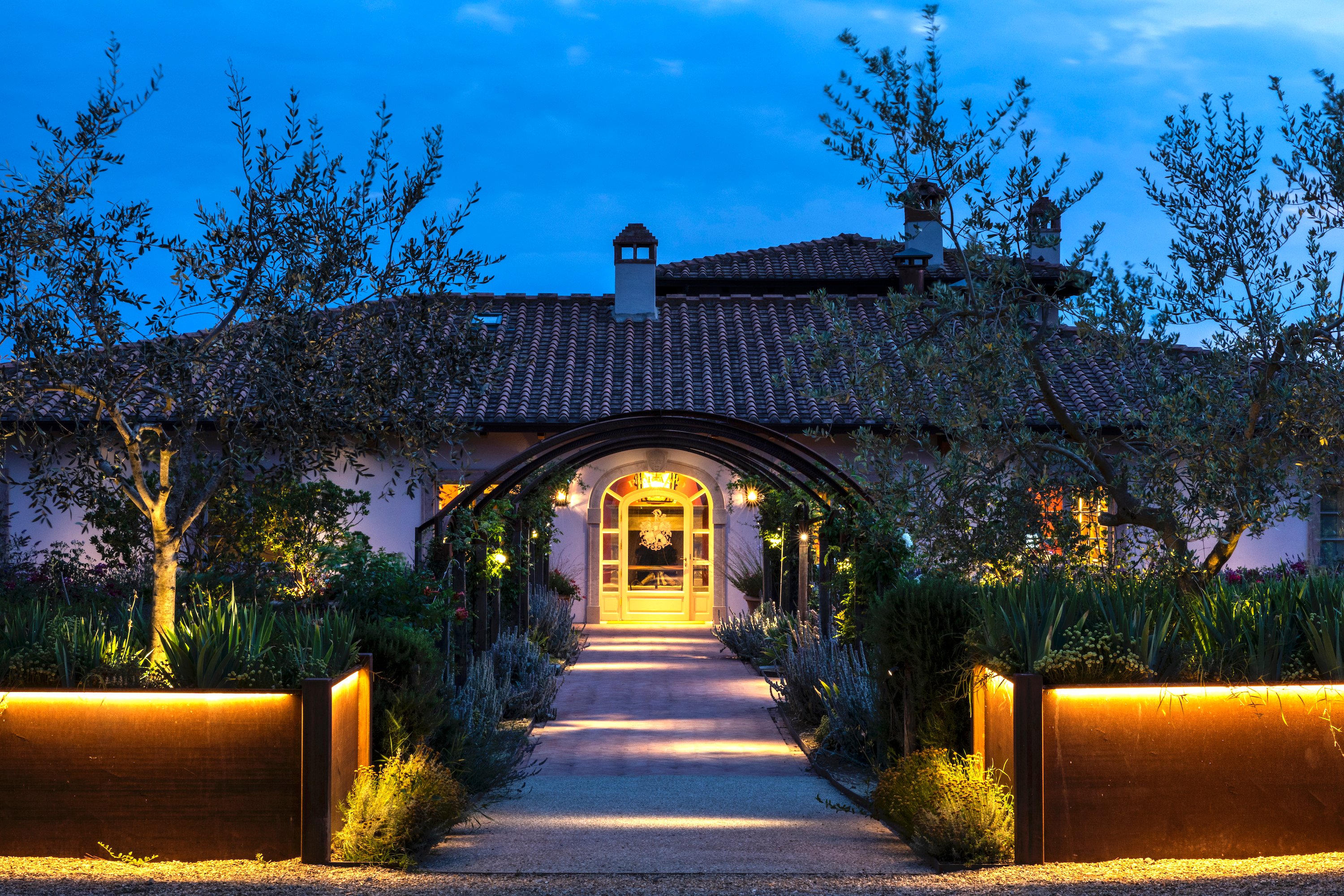 "We have the deepest respect for the history of the various growing areas, and we want to faithfully represent those traditions. Our objective is the highest-possible quality obtained through uncompromising respect for the classic characteristics of our grapes, which are themselves the iconic expressions of their individual growing areas. This commitment is our challenge each day."
Even with its centuries of history, Frescobaldi is not afraid to experiment. One of its most innovative efforts is the Gorgona project, which came about thanks to a partnership between Marchesi Frescobaldi and Gorgona, the only island penitentiary in Europe, run as an agricultural commune. "In a small vineyard located that overlooks the sea, the project aims to provide inmates with practical experience in the areas of grape cultivation and winemaking by working closely with Marchesi Frescobaldi agronomists and oenologists," the brand notes.
"From this vineyard of Vermentino and Ansonica grapes emerges Gorgona wine, the fruit of a unique location and human toil, a symbol of hope and freedom." Very few bottles are produced each year, and they has proved hugely popular with wine enthusiasts and high-end restaurants; the Gorgona wines can sell for hundreds of dollars per bottle.
We spoke to Marchesi Lamberto about his history, heritage, commitment to the Tuscan wine region, and other endeavors:
How long has your family been making wine?
"The Frescobaldi family has been producing wine in Tuscany for 700 years, beginning in the early 1300s. And that family history is filled with illustrious ancestors: literary figures, explorers, musicians, financiers, bishops, and statesmen. The Frescobaldi archives boast many ancient documents and historical registers, such as commercial contracts with an array of European Royal Courts, beginning in the 13th century. "
In the 15th and 16th centuries, the Florentine wine house furnished wine to the Court of England and to the Papal Court in Rome, amongst others. Even earlier, the Frescobaldis had established relationships and commercial ties with the workshops of numerous artists, among them Donatello, Michelozzo Michelozzi, and Filippo Brunelleschi.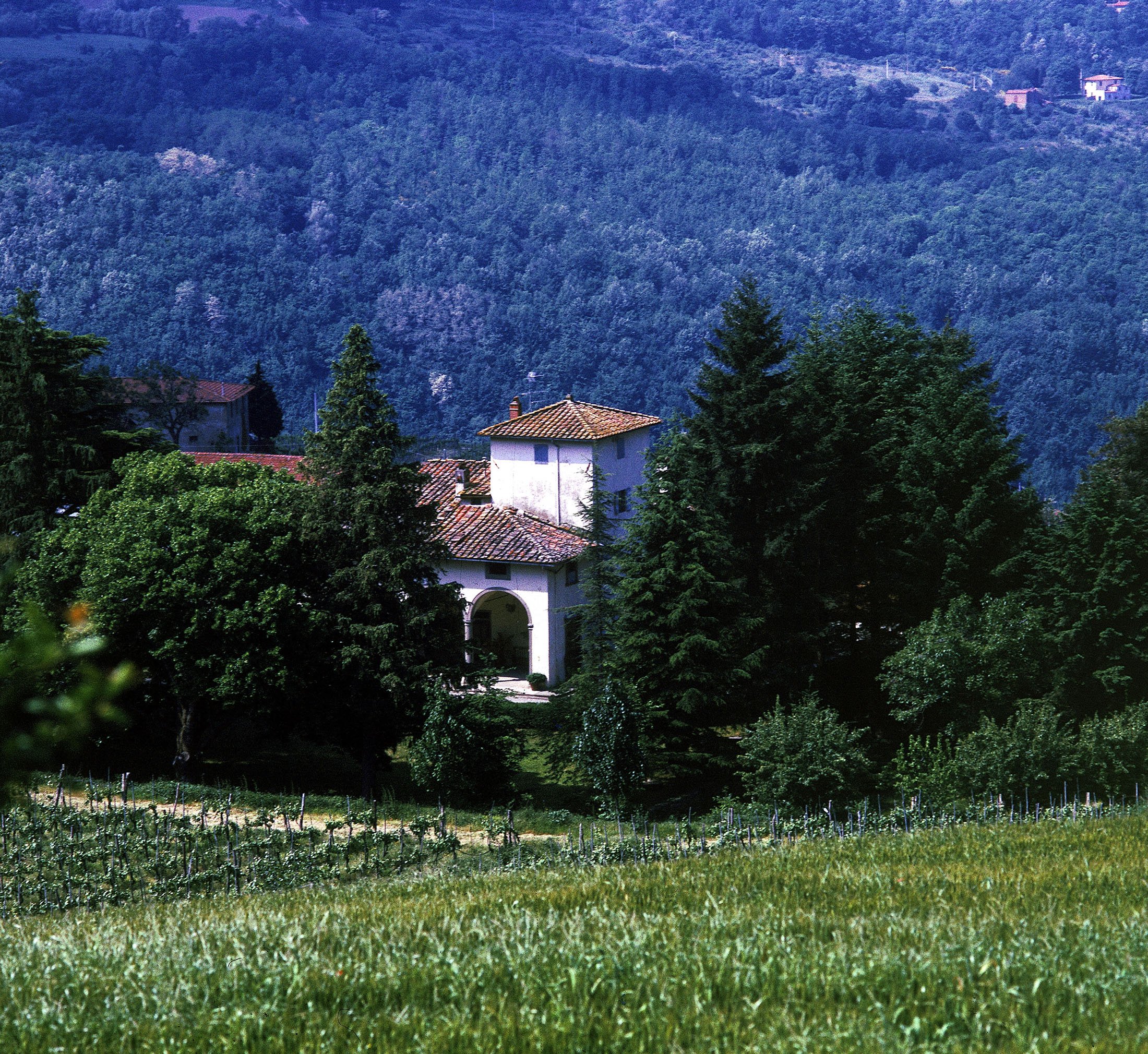 What characterizes the Marchesi Frescobaldi style of winemaking? Are there any notable characteristics that carry across the whole portfolio?
Frescobaldi embodies the essence of Tuscany, its vocation for viticulture and the diversity of its territories. Frescobaldi's uniqueness stems precisely from the representation of this diversity, from its estates and from wines which express a kaleidoscope of aromas and sensations, springing from the characteristics of each individual terroir. Behind every Frescobaldi wine lies the passion of our agronomists and oenologists, who know our vineyards and terroirs down to the finest detail.
What are the most important brands in the Marchesi Frescobaldi portfolio? What are some of your personal favorites and why?
There are no wines more important than others. Frescobaldi wines all have different personalities, and this is the beauty of owning nine Estates in Tuscany in different areas. I don't have a favorite wine, depending on the moment and the occasion I can have a CastelGiocondo Brunello di Montalcino or rather a Nipozzano Chianti Rufina.
When did Marchesi Frescobaldi open its first restaurant, and how many do you have now?
The family's commitment to the restaurant sector began in the historical centre of Florence, where in 2002 the first Ristorante & Wine Bar "Dei Frescobaldi" opened its doors. 2015 saw the launch of the Ristorante Frescobaldi in the United Kingdom, located in the centre of London's Mayfair district. In 2017, the Ristorante di Firenze changed location, opening as the Ristorante Frescobaldi Firenze in the prestigious Piazza della Signoria.
Why is it important to have chefs and restaurants in addition to vineyards and winemakers?
We are fortunate to live and produce in a truly magnificent region and we believe it is important that people who come to visit us get a full 360 degrees experience. Wine tourism is constantly growing and people who visit wineries increasingly expect a complete experience.
When did you decide to begin the Gorgona project and why? Has it been a success?
The project began in 2012 thanks to the collaboration with the Penitentiary Institute of Livorno. Gorgona is a successful project which makes me proud because Gorgona is not only a bottle of wine like the others. It's a bottle of wine that tells a story of hope for a better life and a second chance.
What plans does Marchesi Frescobaldi have for the future? Will you acquire more vineyards or begin new ones?
We have a history of over 700 years. Heritage is a very precious thing, but you must never stop observing and innovating.