Metallica Is Now Making 'Blackened' Cigars
James Hetfield and Blackened master distiller Rob Dietrich teamed up with Drew Estate to create the Metallica-approved stogies.
Lars Ulrich's signature batons are no longer the only Metallica-branded sticks you can buy. The famed metal band's Blackened American whiskey brand is launching a cigar dubbed M81, the name being an apparent homage to Metallica's founding in 1981.
Singer/guitarist James Hetfield and Blackened Master Distiller/Blender Rob Dietrich teamed up with Jonathan Drew, founder and president of the Drew Estate tobacco company, to create the Metallica-approved stogies. Over the course of two years, samples from the Drew Estate portfolio were sent to Hetfield and Dietrich, who journaled about their preferences picking a final flavor profile.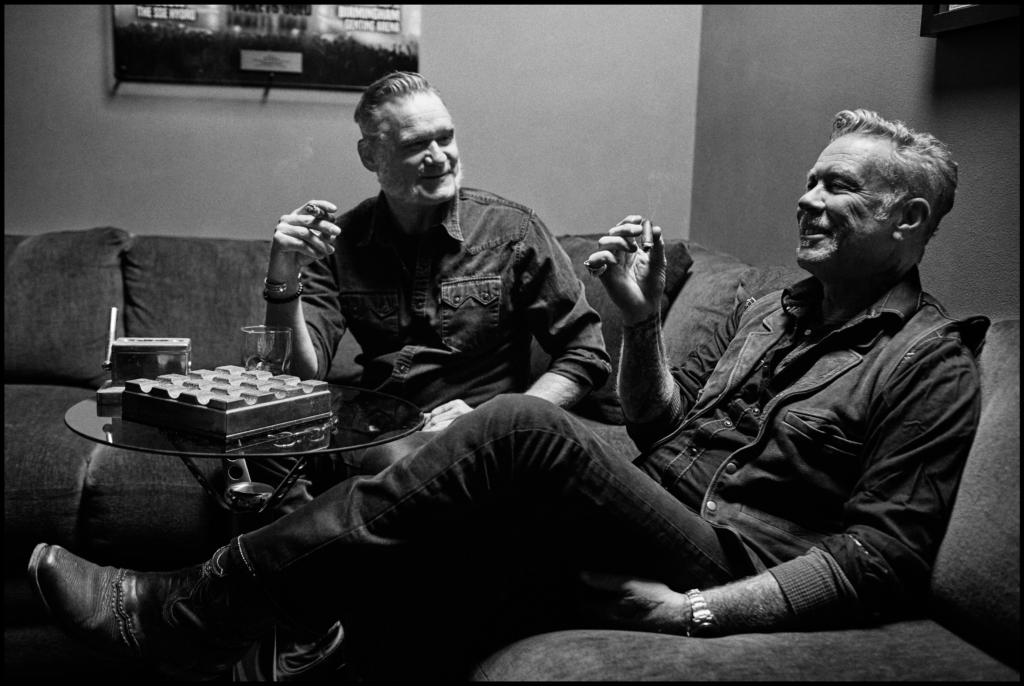 Drew Estate then crafted a custom triple Maduro smoke accordingly, starting with a thick and oily Maduro wrapper that's grown in the rich volcanic soil of Mexico's San Andres Valley. The blend includes a thick and meaty Connecticut River Valley Broadleaf Maduro binder, as well as a filler blend of Nicaraguan and Pennsylvania Broadleaf Maduro tobaccos, including the boldest Pennsylvania Broadleaf ligero in Drew Estate's inventory.
"My buddy, Rob Dietrich, and I frequently enjoy cigars together, and he introduced me to Jonathan from Drew Estate," Hetfield said in a statement. "The three of us connected and shared each other's vision and story about where we've been, what we like to see, what is important to us now, and we all came up with what a Blackened 'M81' Cigar would look and taste like. I love the Maduro leaf, and I'm super excited for everyone to try this."
According to Blackened, the M81 is "dark, bold, rich, and powerful with alluring notes of espresso, leather, and dark chocolate." Naturally, Dietrich feels this flavor profile complements that of Blackened whiskey perfectly.
"The bold, ultra-dark tobacco of the triple Maduro embodied in the Blackened Cigars M81 pairs perfectly with the quality and depth of Blackened American Whiskey's sweet bourbon and earthy rye blend, with the brandy cask finish tying both the tobacco and whiskey together in an unrivaled experience of flavor," Dietrich added.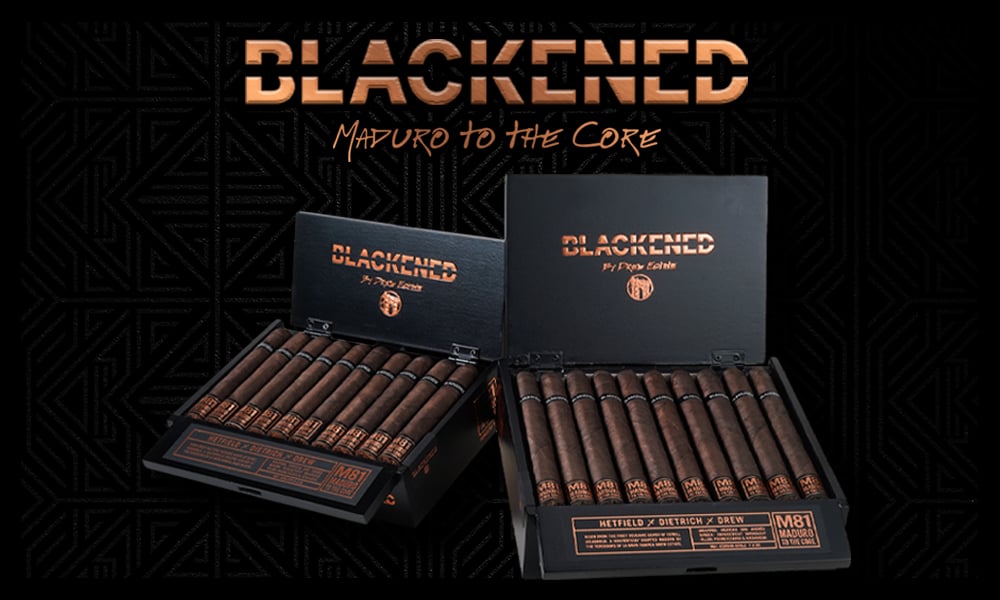 Presented in copper-accented black 20-count boxes, Blackened Cigars "M81" by Drew Estate debuts in four sizes: Robusto (5 x 50), Toro (6 x 52), Corona Doble (7 x 50), and Corona (5 x 43). They're first rolling out exclusively to Drew Diplomat Program participants beginning September 29, followed by a wide release at all Drew Estate retailers in December. Prices range from $183-$207 per box.