Metallica's Blackened Whiskey Launches 'Rye The Lightning' Sonically-Enhanced Kentucky Straight Rye
Metallica's latest Blackened whiskey is sonically seasoned with a live performance of their "Ride The Lightning" album.
Metallica's Blackened American whiskey is back with yet another bottle of Sweet Amber dubbed "Rye the Lightning" in honor of the legendary band's classic 1984 album Ride the Lightning.
As suggested by the name, Kentucky straight rye whiskeys aged between 5-8 years were selected by Master Distiller & Blender Rob Dietrich to serve as the basis of the new expression.
Blackened brand fans will be familiar with its proprietary Black Noise "sonic enhancement" finishing process, which involves blasting the barrels with Metallica tunes at low frequencies to increase interaction between the whiskey and wood—Madeira wine and Caribbean rum casks, in this case.
The obvious playlist choice for Rye The Lightning is of course Ride The Lightning, but with a twist. Instead of the studio album, Dietrich and the band chose to use a live recording of the only time the album has been performed the album in its entirety—albeit in reverse—at the 2012 Orion Music + More festival.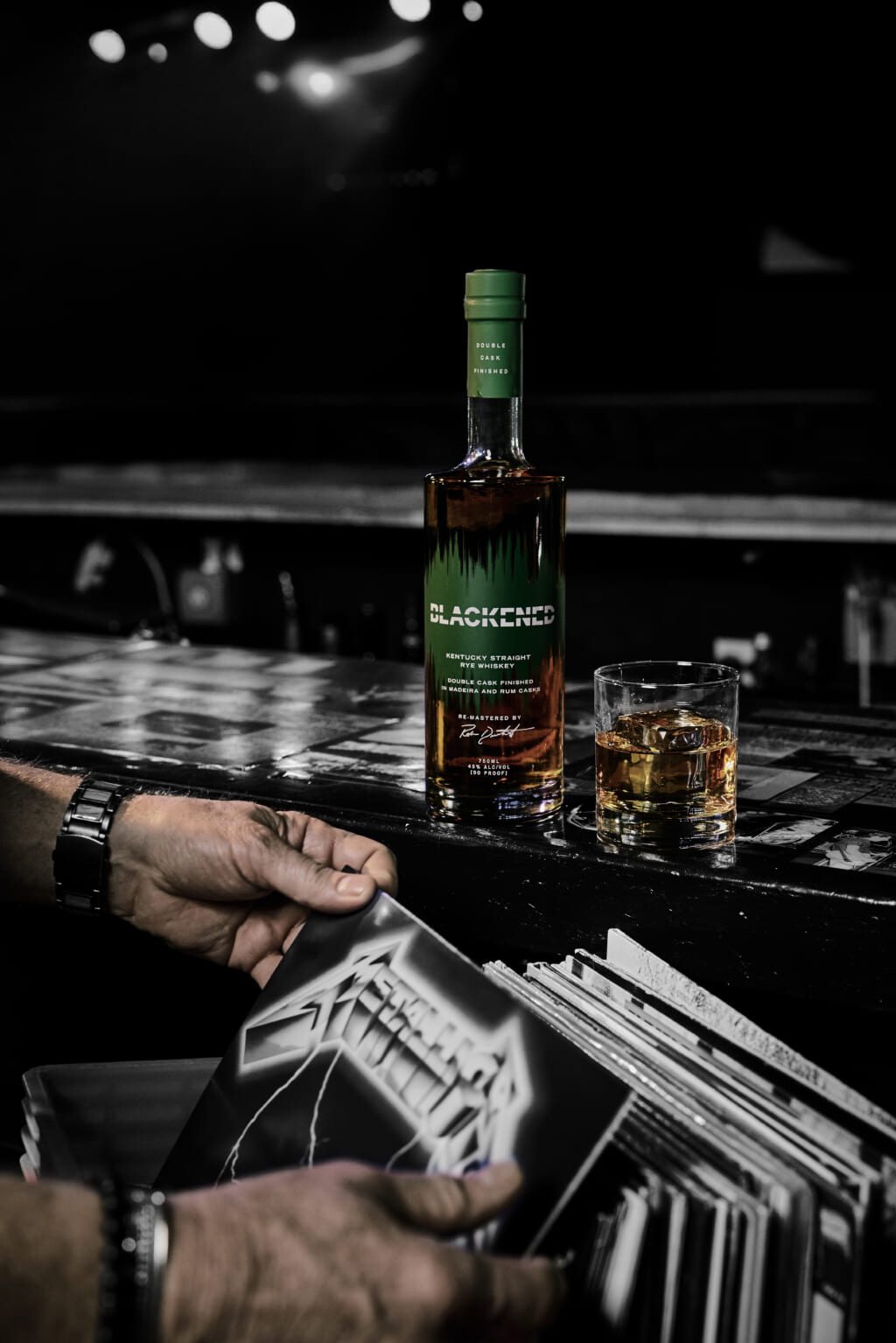 "The vibe from the crowd at the first Orion Music + More Festival was electrifying," said bassist Rob Trujillo, "And it's really cool that we get to capture that energy in this release."
"We've used a few live songs in our playlists before, but never a full live playlist. So to be able to incorporate our fans in the BLACKENED journey and have them be a part of the whiskey-making process is really unique, and makes this a true collaboration."
The 10-track Rye The Lightning playlist, available to download exclusively by scanning this QR code, includes:
Ride The Lightning Intro
The Call of Ktulu
Creeping Death
Escape (Live Debut)
Trapped Under Ice
Kirk Solo
Fade to Black
For Whom the Bell Tolls
Ride The Lightning
Fight Fire with Fire
According to Blackened, the resulting 90-proof/45-percent ABV whiskey has "notes of dried fig, hay, pinewood, pear, and rum cake on the nose, and on the palate, clover honey, mint, corn husk, sugar cane, walnut, and cinnamon."
Priced at $69.99, Blackened Rye The Lightning is available to preorder now.