Oscar Mayer Unveils Hot Dog and Mustard Flavored Ice Cream Sandwich
Yum?
(Photo: Oscar Mayer)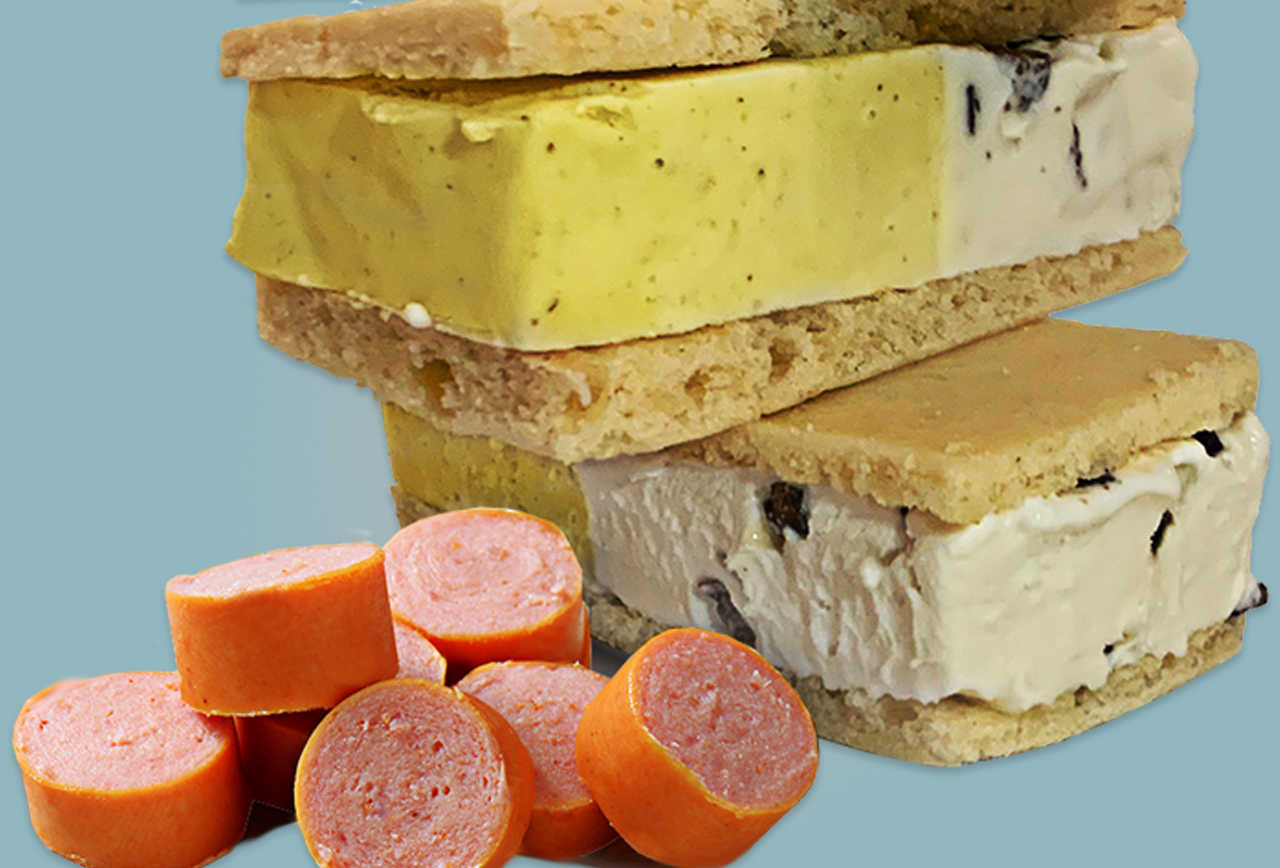 In honor of National Hot Dog Day, Oscar Mayer turned their legendary Wienermobile into an Airbnb rental. Meanwhile, French's dropped a mustard-flavored ice cream to celebrate another very important food holiday: National Mustard Day.
Now, Oscar Mayer is raising the frankfurter stakes even higher by teaming up with New York City-based ice cream shop Il Laboratorio Del Gelato to create a hot dog-flavored ice cream.
That's right. Hot dog flavored ice cream.
For curious taste buds, here are the delicious ingredients for Oscar Mayer's Ice Dog Sandwich–the hottest 🍦 this summer:
✅Candied Hot Dog Bits
✅Hot Dog Sweet Cream
✅Spicy Dijon Gelato
✅Cookie Bun

(Yes, this is real! Want to try it? DM us to find out how) #OscarMayerIceCream pic.twitter.com/Fa28xoLPfA

— Oscar Mayer (@oscarmayer) August 1, 2019
The wild new flavor will be used as the filling in a savory ice cream sandwich, make that Ice Dog Sandwich, comprised of a candied hot dog swirled with spicy brown mustard-flavored ice cream and sandwiched between two cookie "buns."
This unholy ice cream creation is making its grand debut August 2 for National Ice Cream Sandwich Day (naturally), and the Wienermobile will also be transforming into an ice cream truck for the week of August 12.
The 27-foot long wiener truck will drive through Manhattan, and the Hotdoggers (drivers of the Wienermobile) will pass out Ice Dog Sandwiches for bold New Yorkers with a serious hankering for hot dog and mustard flavored ice cream.
Who's ready to try it?