Sotheby's Is Auctioning Off 'The Rarest American Whiskey Ever'
The ultra-rare spirits include a prototype from Pappy Van Winkle's original distillery.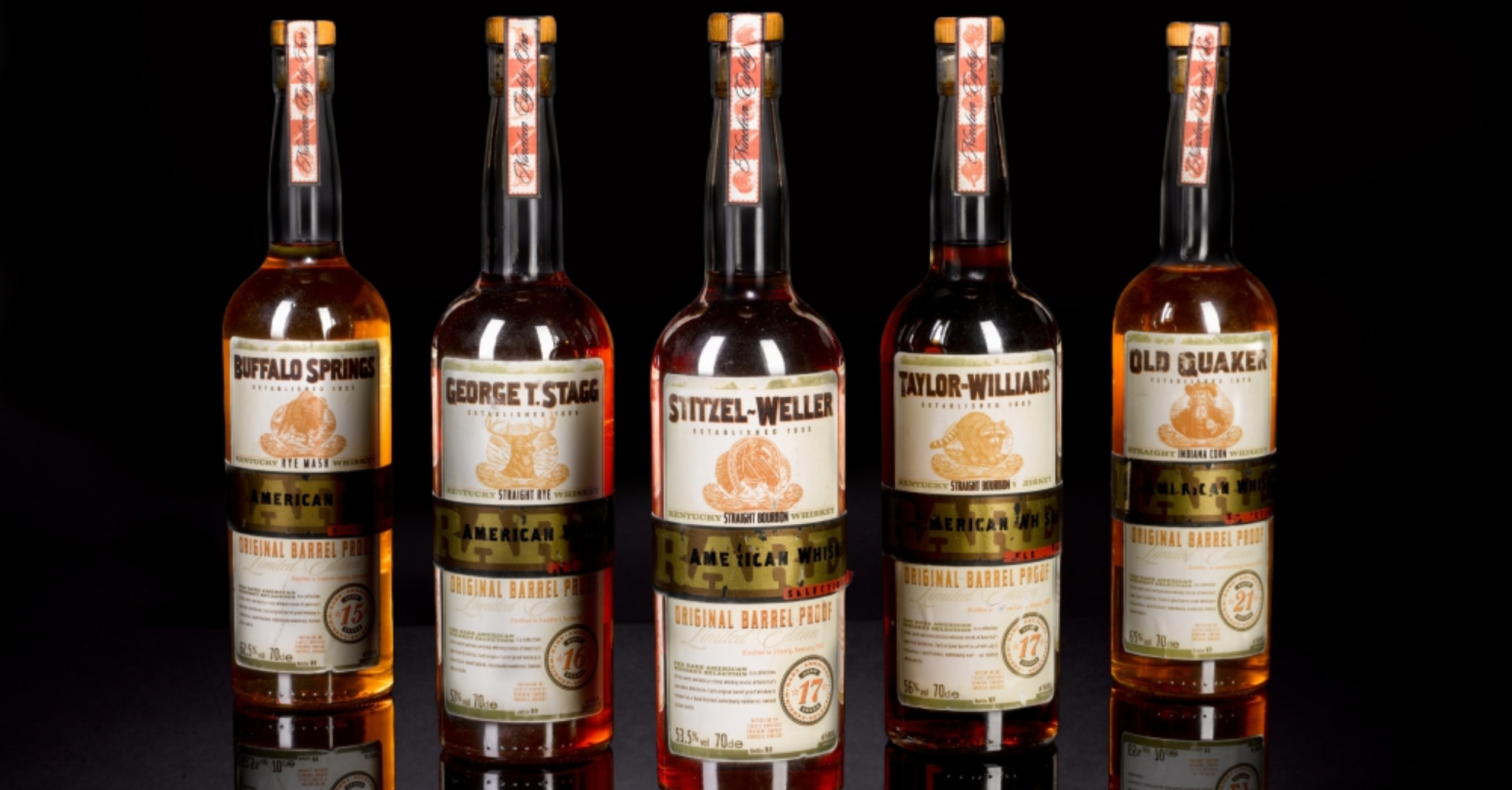 Getting your hands on a bottle of coveted collector's edition whiskey has always been a pursuit for the most avid whiskey collectors, with select bottles often fetching record prices at auction. That pursuit is about to get a bit more competitive with the upcoming Sotheby's Rare American Whiskey Collection auction.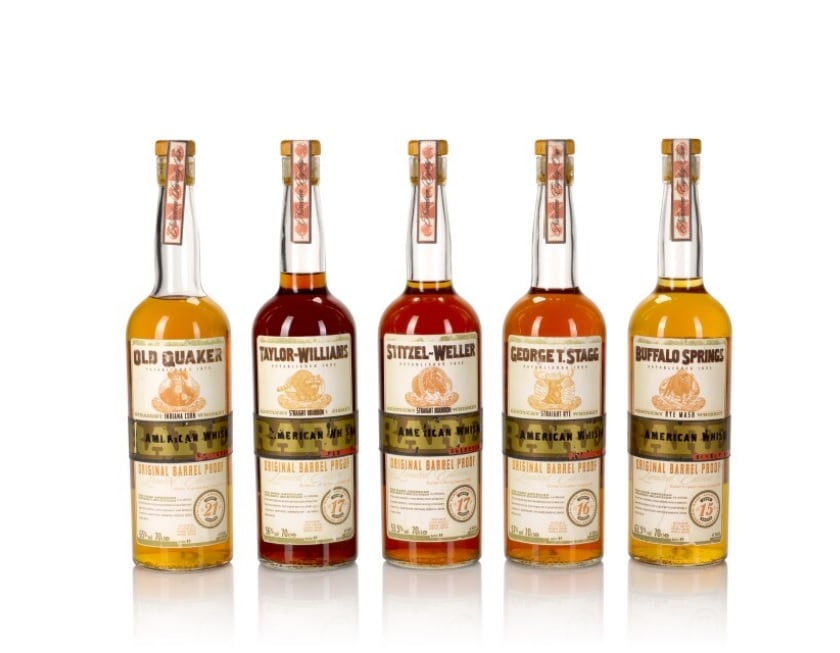 Set to open online in the U.K. on April 14th, the auction boasts five remarkable bottles that truly live up to the "rare" moniker. The selection encompasses a series of prototypes, including one from Pappy Van Winkle's original distillery (Stitzel-Weller), and fittingly "represents the rarest American whiskey ever seen at auction," Sotheby's said.
The idea for the Rare American Whiskey prototype series came to life in the 1990s through United Distillers, which owned Stitzel-Weller. But before the bottles could hit the market, United Distillers merged with International Distillers & Vinters, becoming part of spirits giant Diageo.
It's a bit of business and boardroom history that sheds some light on why the whiskey never hit the market — until now, with bidding set to open for each of the five bottles at about £10,000 GBP.
Before that merger, 2 bottling samples of each of the five whiskies on offer were created (and even sampled), outfitted with prototype labels.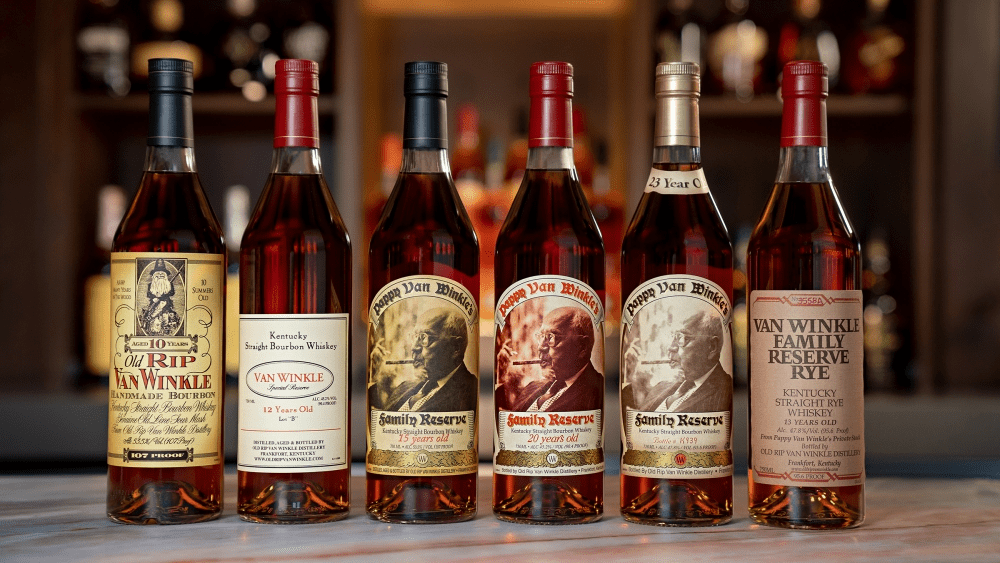 Had the series (set to be limited to 6,000 bottles per release) come to life, it "would have been a landmark in the history of premium American Whiskey," Sotheby's said.
Each bourbon is, of course, highly coveted, but especially Stitzel-Weller's offering.
The bourbon in question in this particular auction is the Stitzel-Weller Kentucky Straight Bourbon Whiskey Limited Edition 17 Year Old Barrel Proof, dating back to 1980 and distilled in Shively, Kentucky.
The bottle on auction here (which was stored at the company's U.K. office) is the only remaining one, after the Stitzel-Weller distillery fire likely took the other prototype bottle with it.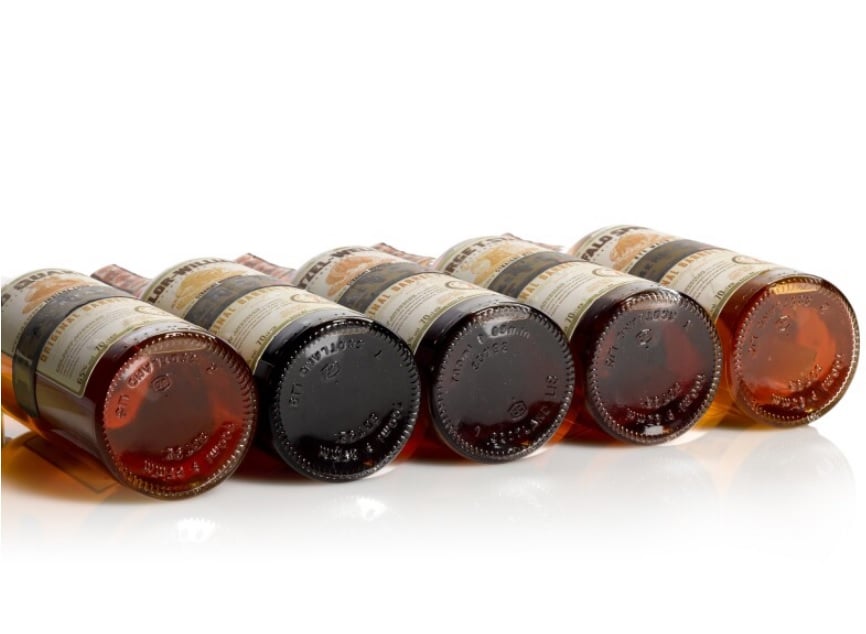 Make no mistake, though: The rest of the offering is nothing to slouch at either, including a George T. Stagg Kentucky Straight Rye Whiskey dating back to 1981 and a Buffalo Springs Kentucky Rye Mash Whiskey (a barrel-proof whiskey with a 15-year age statement).
The prospect of owning one of these bottles is an enticing (if potentially costly one), and the significance isn't lost on Sotheby's: The collection outlines a "crucial element of the story of rare American Whiskey's history that has until now gone untold."
That each bottle is now seeing the light of day at auction is perhaps a fitting tribute to exceedingly covetable whiskey that never got its day in the sun: Register now at Sotheby's for another shot at history.