Spirit of the Week: Marques de Casa Noble Tequila
A masterful blend of 12 extra añejos and 9 añejos creates one of the year's smoothest limited edition tequilas
We visited the La Cofradía distillery on the outskirts of Tequila several years back to see the work Casa Noble invests into crafting their excellent tequila. One of the only USDA certified organic tequilas (and the first to notch both crop and process certification), Casa Noble distinguishes itself by its clean agaves they allow to mature to a full 11 years, 3-4 years longer than most brands.
They then slow-cook the piñas in stone ovens about 37 hours, allowing the hearts to really seal in the agave flavors before small batch production. This is especially important for Casa Noble who triple distill their tequila, whereas most tequila is double distilled.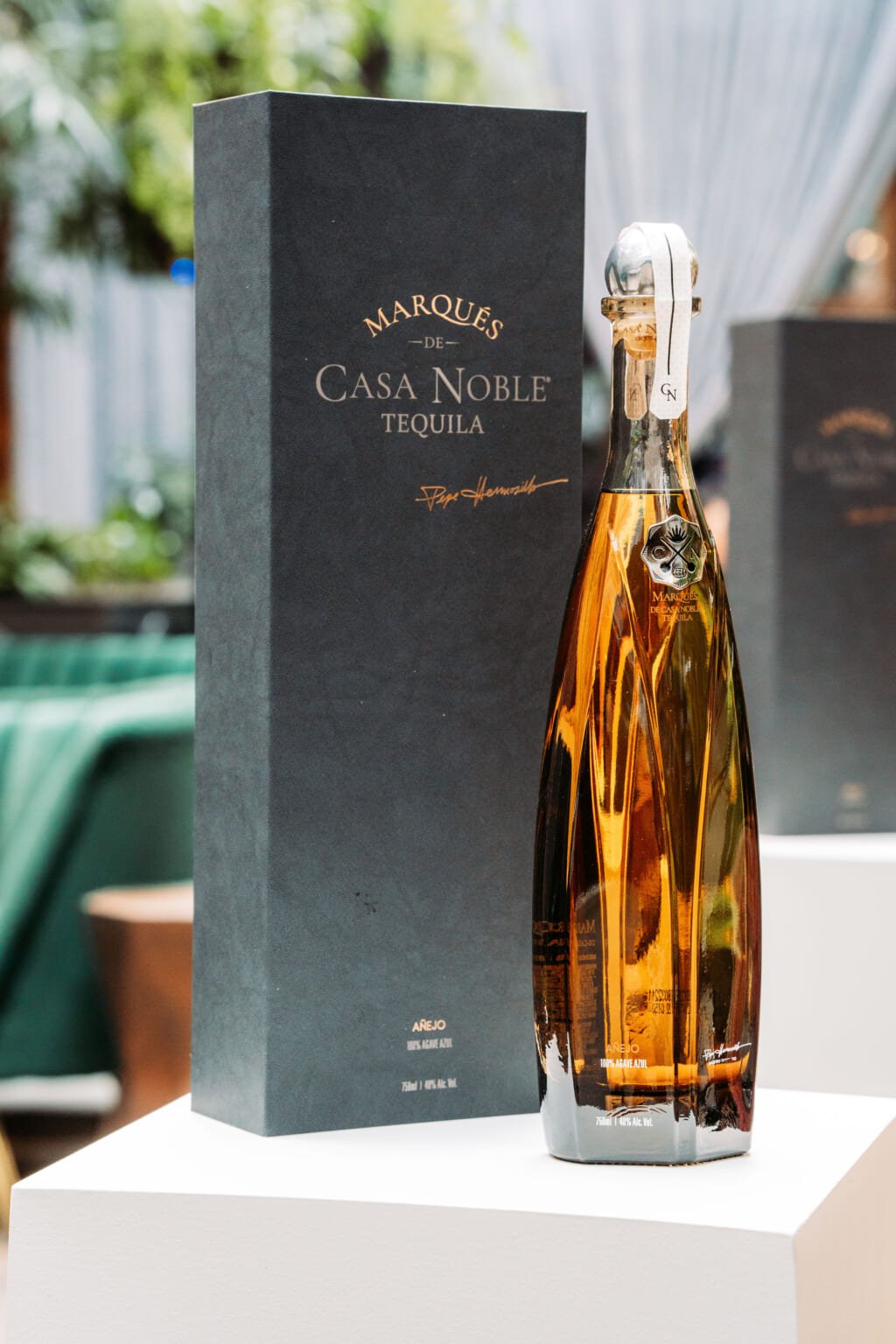 While the extra distillation creates an eminently smooth Blanco, it can also strip a tequila of its inherent agave soul. Casa Noble's slow-cooking and long, natural fermentation counters this.
Now the noble house built by Master Tequilero Jose "Pepe" Hermosillo releases one of their most exquisite expressions to date: Marqués de Casa Noble. Expertly blending 12 extra añejos and 9 añejos, all aged 1-5 years, Marqués de Casa Noble aims to offer a complex spirit rich in vanilla, ripe stone fruit and roasted chocolate, pecan and almond notes. But as expected of the Casa Noble name, it must be superbly smooth.
In addition to the extra distillation, this smoothness can be attributed to Pepe's insistence on using only French Oak instead of ex-bourbon American wood. For Marqués de Casa Noble the Master Distiller traveled to the Allier forests of France to personally select the exact trees the cooperage would handcraft his barrels with.
"With Marqués de Casa Noble, we aimed to create a spirit that is not just complex and premium but also sippable — something to be enjoyed alongside life's best moments," explains Pepe, Casa Noble's Founder and Maestro Tequilero.
"Each step of the tequila making process was carefully planned and executed over the course of many years to create this unmatched spirit. At Casa Noble, we pride ourselves on extending this same level of dedication to all expressions, crafting authentic tequilas that rival even the finest spirits available."
Poured into a bottle shaped like an agave spear, the limited production Marqués de Casa Noble comes packaged in a gold lettered, unfolding box, and should only be sipped neat to properly enjoy its subtleties. $180
Follow our Contributing Spirits Editor on Instagram at @nickstecher and @boozeoftheday.