Spirit Of The Week: Omage XO California Brandy
This startup label aims to borrow the best from France's cognac-making methods and elevate them with California grapes and innovative woods.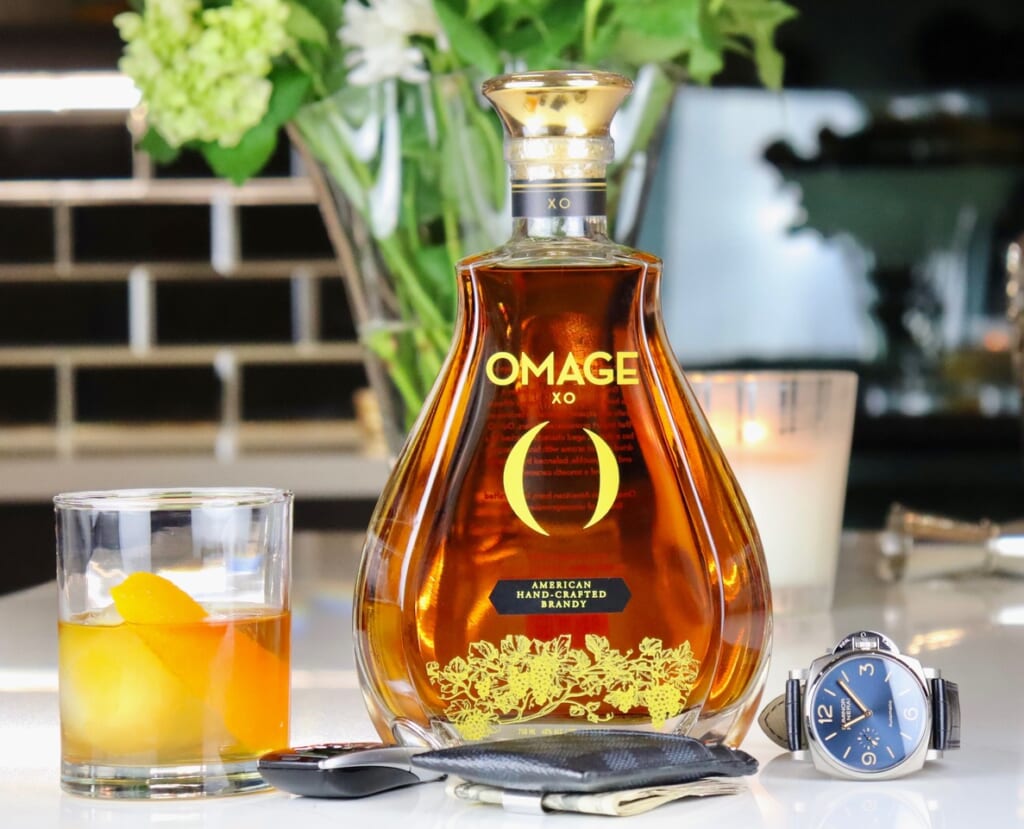 After three decades running the some of the biggest names in the spirits industry, Julious Grant decided it was time to start his own project. While he could've gone in any direction, Grant recognized an absence in American brandy, saw the potential of elevating the category, and set out to launch Omage.
The vision being to take the best processes of Cognac, by far the most respected and lauded brandy anywhere, and put a California spin on it — by focusing on the actual fruit that creates it.
"I want it to be more about just aging in the barrel," he told us. "I want it to be about my grapes."
If you don't know, cognac producers buy the raw eau de vie distillate from independent vineyards/distillers, and focus their craft on aging the spirit. So barrel wood, terroir and esoteric qualities of their aging cellars are what impart a house's signature touch on their product. Hard to imagine American distilleries outsourcing the actual distilling part of the equation, but that's standard for cognac.
"The name comes from the word 'homage' because I do want to pay homage to the tradition and craftsmanship of French cognac, because I think they've done a great job," explains Grant. "But about 90+% of American consumers drink cognac with Coke, and they do that because it's so strong, and they need to soften it up so they mix it to add a little sweetness, cut the intensity. I want develop a product where they don't need to do that, and that's what I wanted to do with Omage."
Grant's emphasis on fruit-forward grapes means a cornucopia of Central Valley varietals including Muscat Canelli (stone fruit flavors); French Colombard (floral citrus notes); Grenache (berry flavors); and Mission (fruitiness with lots of weight). No Ugni Blanc, Folle Blanche, Montils or Sémillon grapes to found here. And while Omage practices the traditional méthode cognaçaise of pot distillation, they also add column distillation for even greater smoothness and refinement for their VS and VSOP expressions (Omage XO comes strictly from pot stills).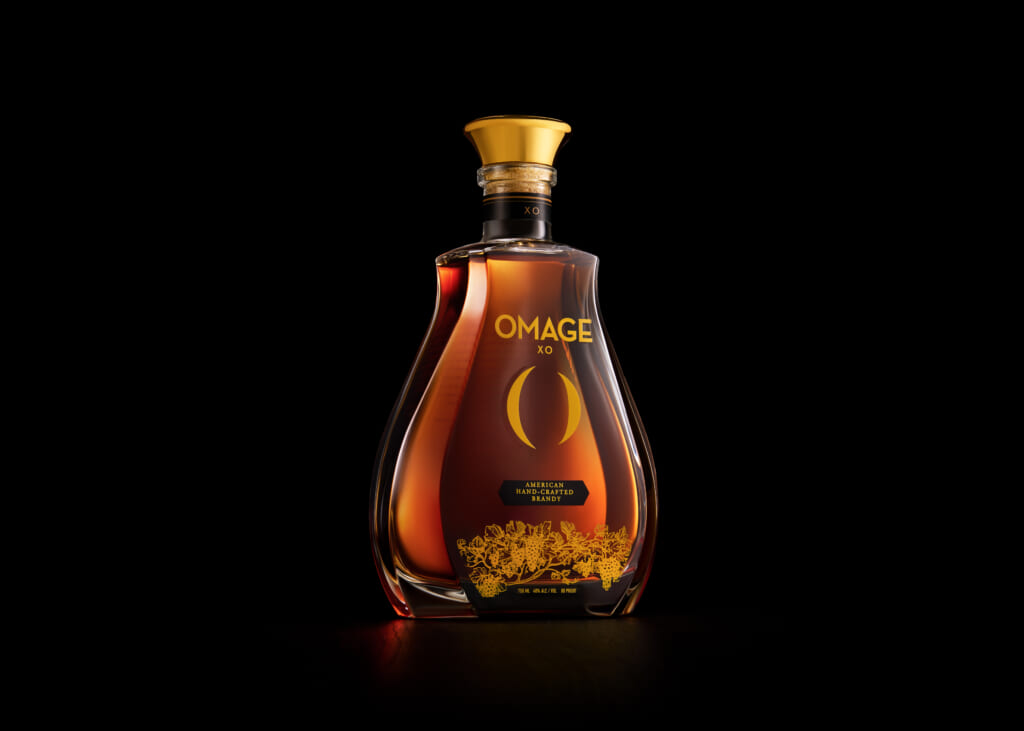 Another twist the seasoned executive has added to his California take on French cognac are his barrels, for which he uses both American bourbon and French oak (cognac only uses the latter), both charred and toasted (cognac never chars theirs).
Of the three expressions we'd argue swooping the XO while you can. Aged for over six years, the XO takes on a nose of dried apricot with tasting notes of jasmine, honeysuckle and oak, developing a rich, all-natural dark caramel color. Very reasonably priced at $90 compared to you'd pay for a French XO.
"The French have been making cognac the same way for over 200 years. But we've changed, and our taste buds have evolved in over 200 years," Grant philosophizes. "So I'm trying to develop a product that fits the consumer's taste profile of today." $90 / 40% ABV
Follow our Contributing Spirits Editor on Instagram at @nickstecher and @boozeoftheday.