Spirit Of The Week: Renegade 'Single Farm Origin: Nursery' White Rum
Rogue distiller Mark Reynier turns his renowned terroir-focused experimentations on an entirely new spirits category.
Mark Reynier quickly built a reputation in the world of spirits with a sort of rogue mindset, deciding early on that the terroir-focused techniques he learned in winemaking could and should be applied to its distilled cousins. His first experiments began with 140-year-old Islay distillery Bruichladdich, which had been mothballed since 1994.
Reynier and his team resurrected the ancient distillery and soon focused on the barley they used for their single malts — opting to experiment with barleys grown on Islay, which no other distillery did at the time.
The only non-peated distillery on Islay, Bruichladdich then launched peated expressions like Port Charlotte, and then went atomic with Octomore, the most highly peated scotch single malt the world had ever seen.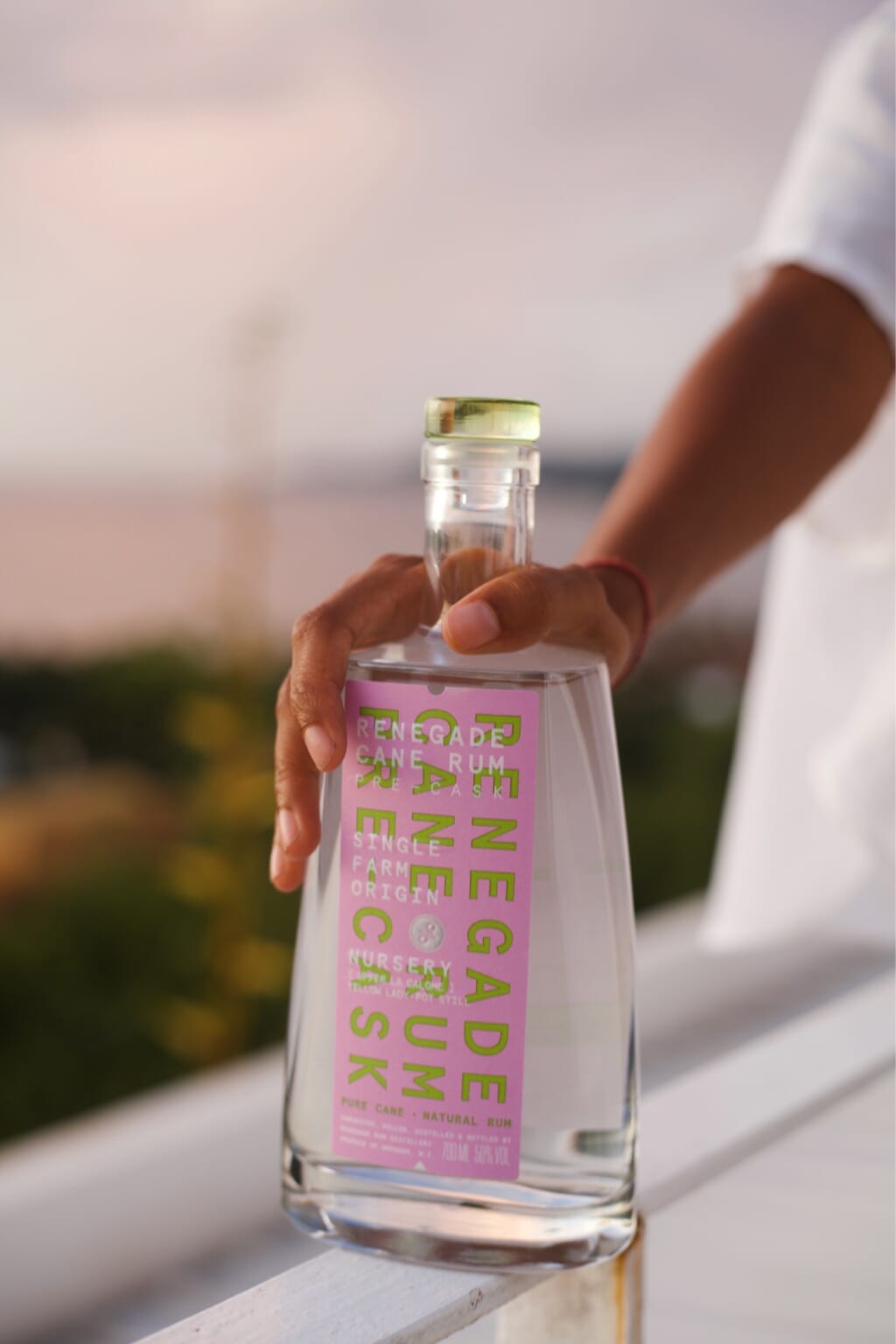 Next in Reynier's crosshairs came Irish Whisky, so he built Waterford Distillery in an old Guinness brewery and launched a Single Farm Origin label where they malt, mash, ferment, distill, age and bottle each farm's grain independently, selling them separately so enthusiasts can taste them side-by-side to distinguish the difference every barley makes.
A former Maxim Spirit of the Week, his groundbreaking Biodynamic: Luna 1.1, elevated things to the next level by becoming the world's first whisky made from 100% Biodynamic Irish barley — yet another technique the former vintner borrowed from winemaking and implemented into whisky.
Always searching for the next challenge/adventure, Reynier recently turned his curious mind on an entirely new category: rum. Traveling throughout the Caribbean (and beyond) to find a home for his aptly named Renegade Rum Distillery, Reynier searched for a destination that could offer climate, soil, precipitation and other variations that would allow for his Professor Honeydew Munson-like experimentations in terroir to flourish. In the end he settled on the 'Island of Spice': Grenada.
As he did with Bruichladdich and Waterford, Reynier is applying similar single-farm experiments to these rum offerings, simultaneously playing with the varietal of sugarcane used on each. Renegade's inaugural "Pre-Cask Collection" includes rums all pot-distilled from sugarcane grown in a trio of separate farms on the island, creating four unique and distinctly flavorsome Single Farm Origin White Rums.
The Spirit of the Week, Renegade Single Farm Origin: Nursery, used cane from their nursery in Grenada's La Calome Valley. The volcanic soil there grows a sucrose-rich variety dubbed Yellow Lady, producing a rum ripe with herbal and vegetal notes. While this white rum is potent enough (50% ABV) to hold its earthy notes in a cocktail, it's perfect to sip neat or with a couple cubes.
We eagerly await what Renegade's experiments will manifest once these rums have rested for awhile in wood (and you can bet different barrels will be played with by Reynier's team as well — stay tuned).
Every bottle of our Renegade Single Farm Origin features an innovative CaneCode that includes all pertinent information about its farm, cane variety and terroir — offering total transparency for curious spirits enthusiasts. $67
Follow our Contributing Spirits Editor on Instagram at @nickstecher and @boozeoftheday.