Starward Whisky Launches Old Fashioned & Negroni Bottled Cocktails
Ready-to-drink cocktails from the award-winning Australian whisky brand are here just in time for fall sipping.
(Starward Australian Whisky)
It seems that by the week, award-winning spirits brands look beyond what's in the bottle—or rather, they reinvent what's in said bottle entirely, especially in the case of the bottled cocktail craze sweeping the industry.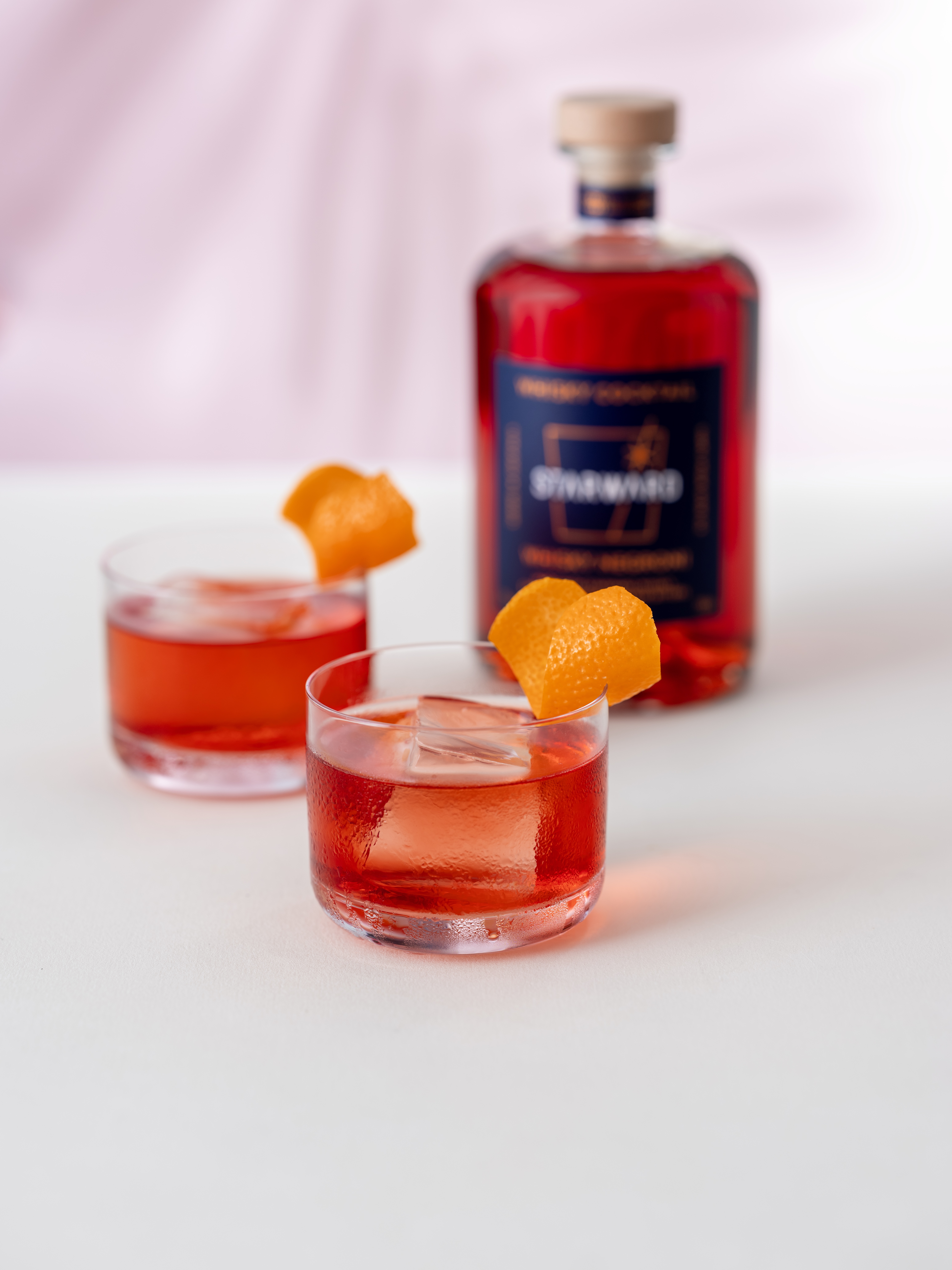 Starward, out of Australia, already ages its whisky in red wine barrels (racking up an impressive array of global awards in the process), and there's now an even easier way to get that distinct Down-Under terroir in a cocktail.
The (New) Old Fashioned and the Whisky Negroni put a Starward spin on two classic cocktails, both of which showcase the Australian fan-favorite's characteristic red wine barrel-aged spirit.
Described as "impressively portable and giftable" (and delivered in a handsome bottle), Starward just launched two bottled cocktails sure to please seasoned imbibers and fans of the 15-year-old distillery in equal measure.
The Old Fashioned even uses Starward-crafted cacao syrup to go along with orange bitters, for the right balance of sweetness and a touch of spice—without needing to break out any mixing tools from your bar cart.
The highly lauded distillery puts a unique Australian twist on the Whisky Negroni, too, using both an orange liqueur and Vermouth that are crafted in Victoria.
Starward calls it a "distinctly Australian interpretation of the beloved Boulevardier cocktail," and one that's "a revelation for the senses," with herbal orange notes on the nose and a burst of sour cherry and orange on the palate.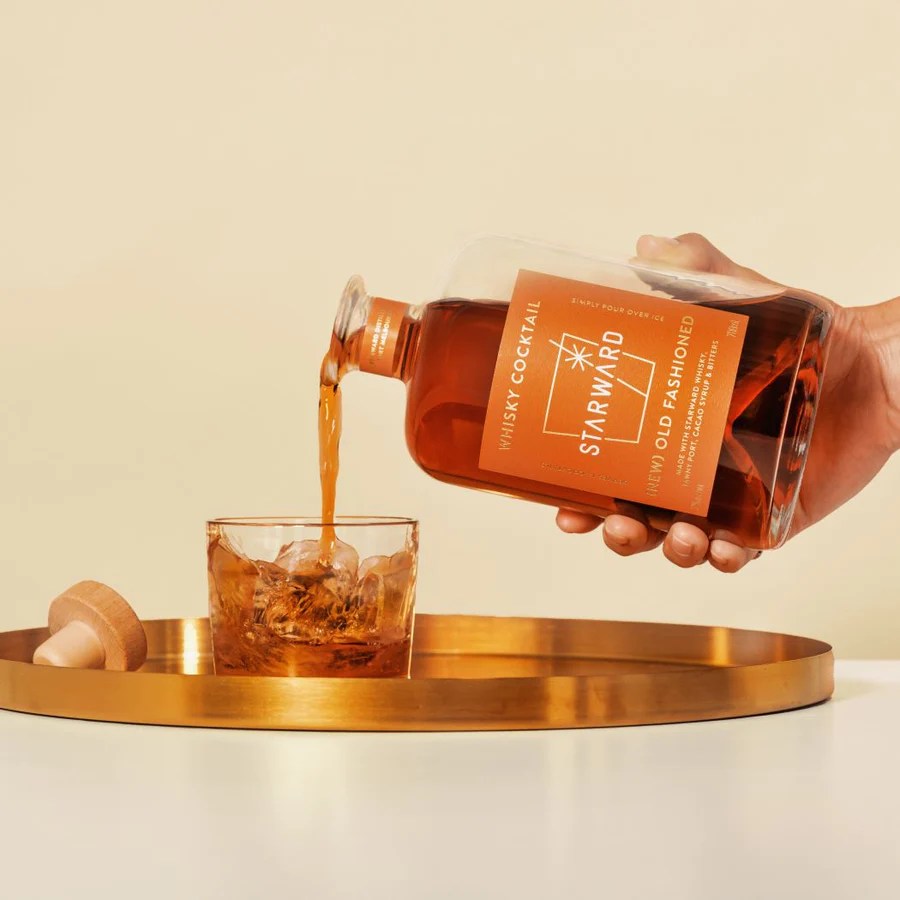 Fittingly enough, Starward whisky has always been agreeably priced, and both new bottled cocktails fit the bill: Each 500ml bottle retails for an SRP of $34.99 online at Starward and other fine spirits retailers across the United States.