The Perfect Fifth Unveils 4 New Bottles In Top-Shelf Scotch Whisky Line
These premium spirits are highly recommended by esteemed scotch aficionado and "Whisky Bible" author Jim Murray.
The Perfect Fifth is rolling out four ultra-premium scotch whiskies sourced from some of Scotland's top distilleries. The independent bottler's latest release includes 185  examples of a Highland Park 31 year-old single malt priced at $3,000 and 552 examples of a Springbank 25-year-old single malt priced at $1,500, both of which are matured in a first-fill sherry hogshead cask.
Coming in at the oldest are 138 examples of a Cambus 42-year-old single grain that are finished in ex-bourbon barrels and priced at $1,200. Rounding out the limited-edition selection are 185 examples of a Glen Scotia 27-year-old single malt priced at $850. 
Each comes recommended by esteemed scotch aficionado Jim Murray, who gave "liquid gold" awards to three of the four bottles submitted in his 2020 Whisky Bible. According to The Perfect Fifth, they're intended to offer a distinct representation of their respective distilleries and are presented in a miniature wooden cask with a certificate of authenticity.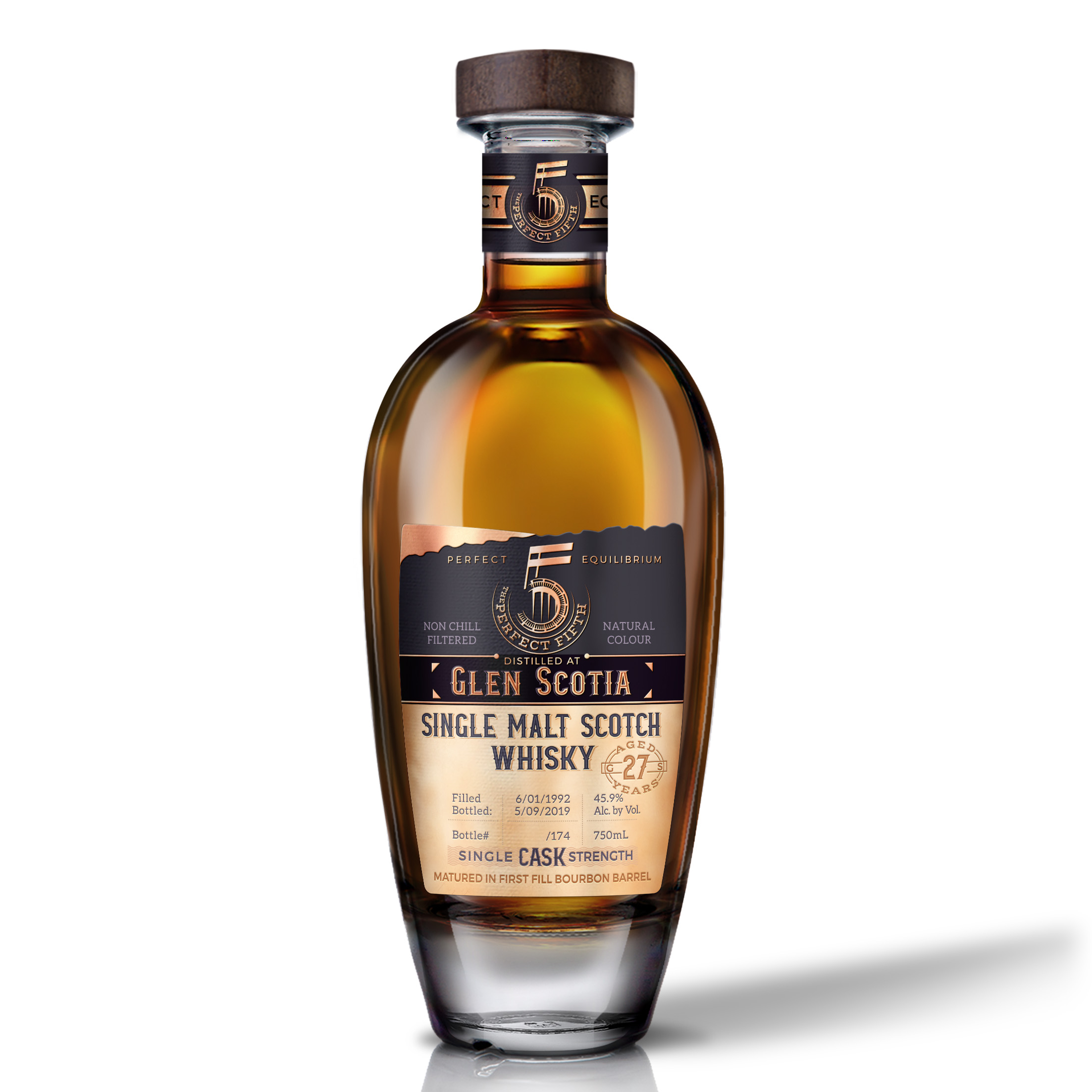 "Our strategy is not to compete with the distillers from which we are releasing expressions, but rather to release something beautiful and unique from that distillery, a whisky which cannot be found on the market, but still embodies the essence of the distillery," said Perfect Fifth founder Karl J. Schoen, who hand-selected each expression. 
"From the meticulous design of our collectible bottles, to the exemplary Scotch contained within, these whiskies have been created to engage and delight the senses at every level."
All four whiskies will be available in various Los Angeles liquor retailers and via The Perfect Fifth's website.